Glimpse Inside February 2021 Issues + Your Chance to Win!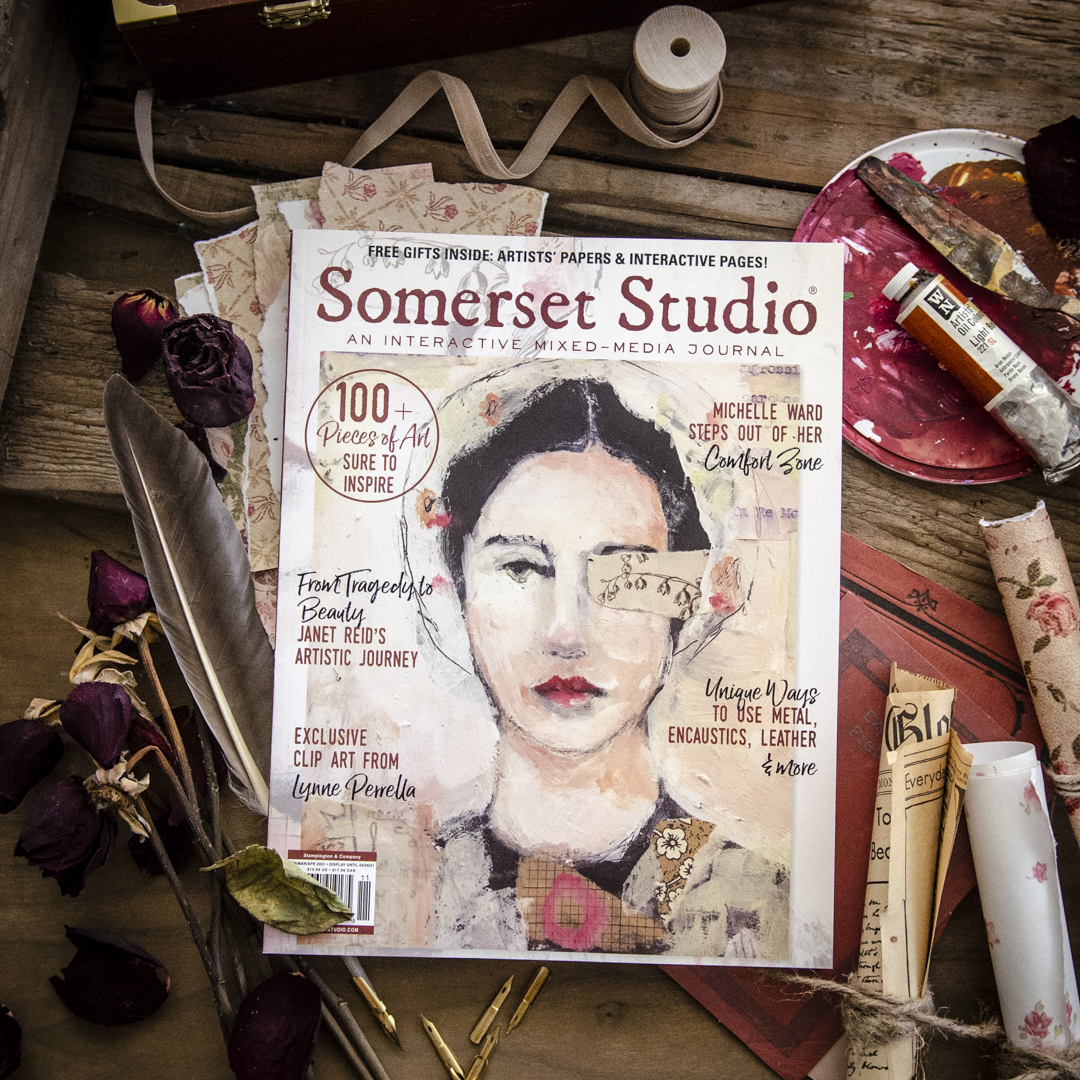 February welcomes our LOVE-ly new issues, Somerset Studio, Willow and Sage, and In Her Studio! Inside these titles you'll discover new artistic techniques, mixed-media inspiration, and beautiful creative spaces. Without further ado, let's take a peek inside...
Click on any of the spotlighted titles below to get a sneak peek of featured articles and order your copies.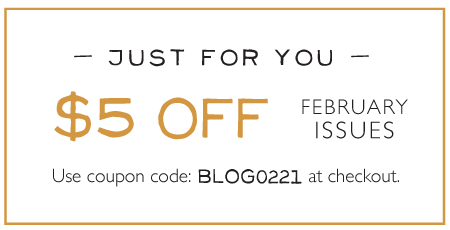 Copy code and paste at checkout: BLOG0221
*Coupon applies to featured February issues (print editions only), and expires 2/28/21. One use per customer.
Somerset Studio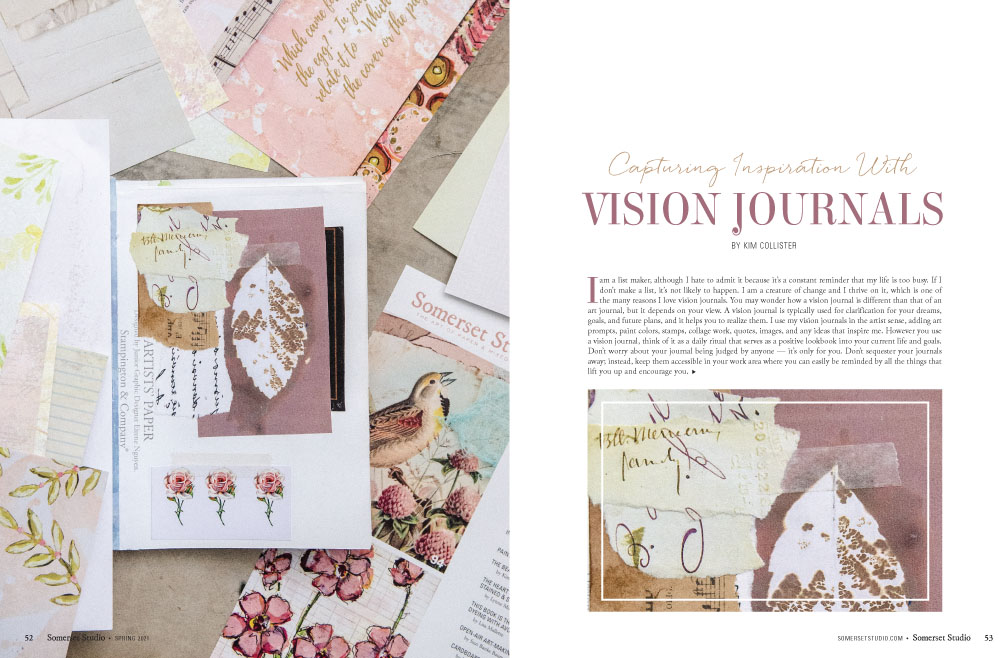 Whether you're new to mixed-media art or a seasoned veteran, Somerset Studio has everything you need to get those creative juices flowing, including 160 pages of inspiration, free clip art pages, artist paper tear-outs, interactive prompts, and new "playshops" for experimentation.
Inside the Spring 2021 Issue:
Artist Profile Janet Reid
Carrie & Todd Gizmachis create a charming neighborhood out of metal
Cat Kerr shares teeny-tiny journals that fit in the palm of your hand
Learn how to create colorful, whimsical mail art
Turn your gel-prints into delightful mixed-media houses
Marie Gadot shares her tips for creating assemblages with precision
Willow and Sage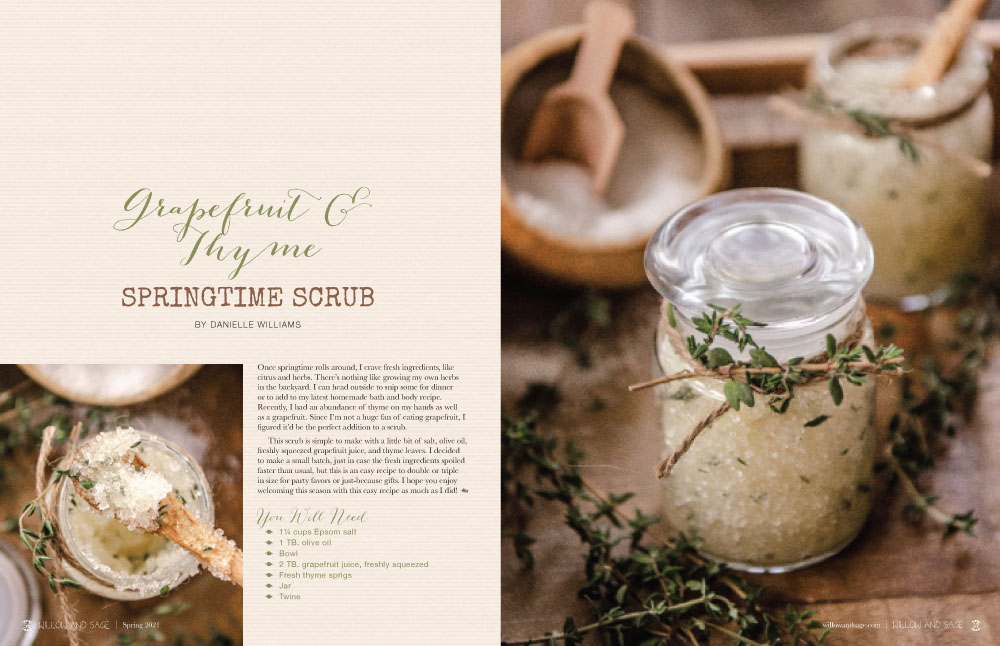 This spring, reveal your most radiant self by infusing natural, homemade recipes into your bath and body routine. Each issue of Willow and Sage Magazine features 144 pages of creative ideas for perking up your senses, and shines a spotlight on many beneficial ingredients for you to try.
Inside the Spring 2021 Issue:
Natural Strawberry Vanilla Lip Balm
Wildflower Soap With Infused Oils
Chocolate Sugar Scrub
Soaps & Labels Fit for Galentine's Day Gifting
Soothing Muscle Oil
Candles to Mask Pet Odor
Best Essential Oils for Menopause & Hot Flashes
Pest Poison for Plants: Neem Oil Spray
Exotic Rose Whipped Body Butter
DIY Turmeric Face Mask
In Her Studio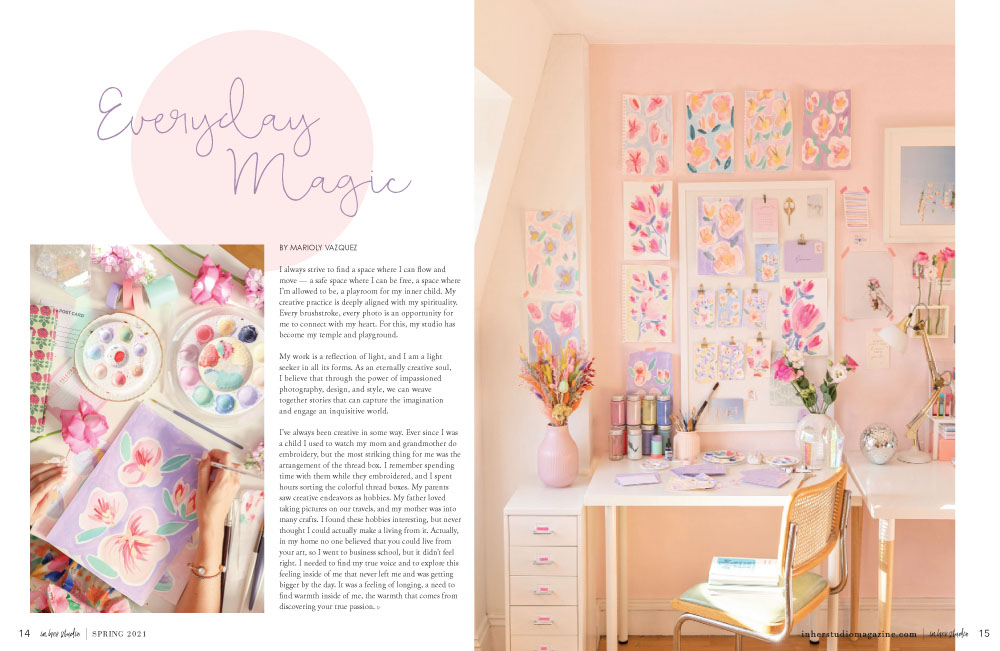 In Her Studio takes readers on a tour through the creative spaces and lives of female artists, designers, and makers. This top-selling magazine spotlights creatives of all types, and from all walks of life, from full-time professionals to those who create purely for pleasure.
Inside the Spring 2021 Issue:
The inspiring, color-filled studio where painter Cami Boyett shares her passion with others.
A paper crafter's creative space filled with artistic treasures.
A charming shop and studio combo where a jewelry designer connects with her clients.
The serene and modern space of mandala artist Lizzie Snow, aka fortyonehundred.
The farmhouse studio where vintage quilts and linens are given new life.
Enter to win a February 2021 Issue of your choice below: