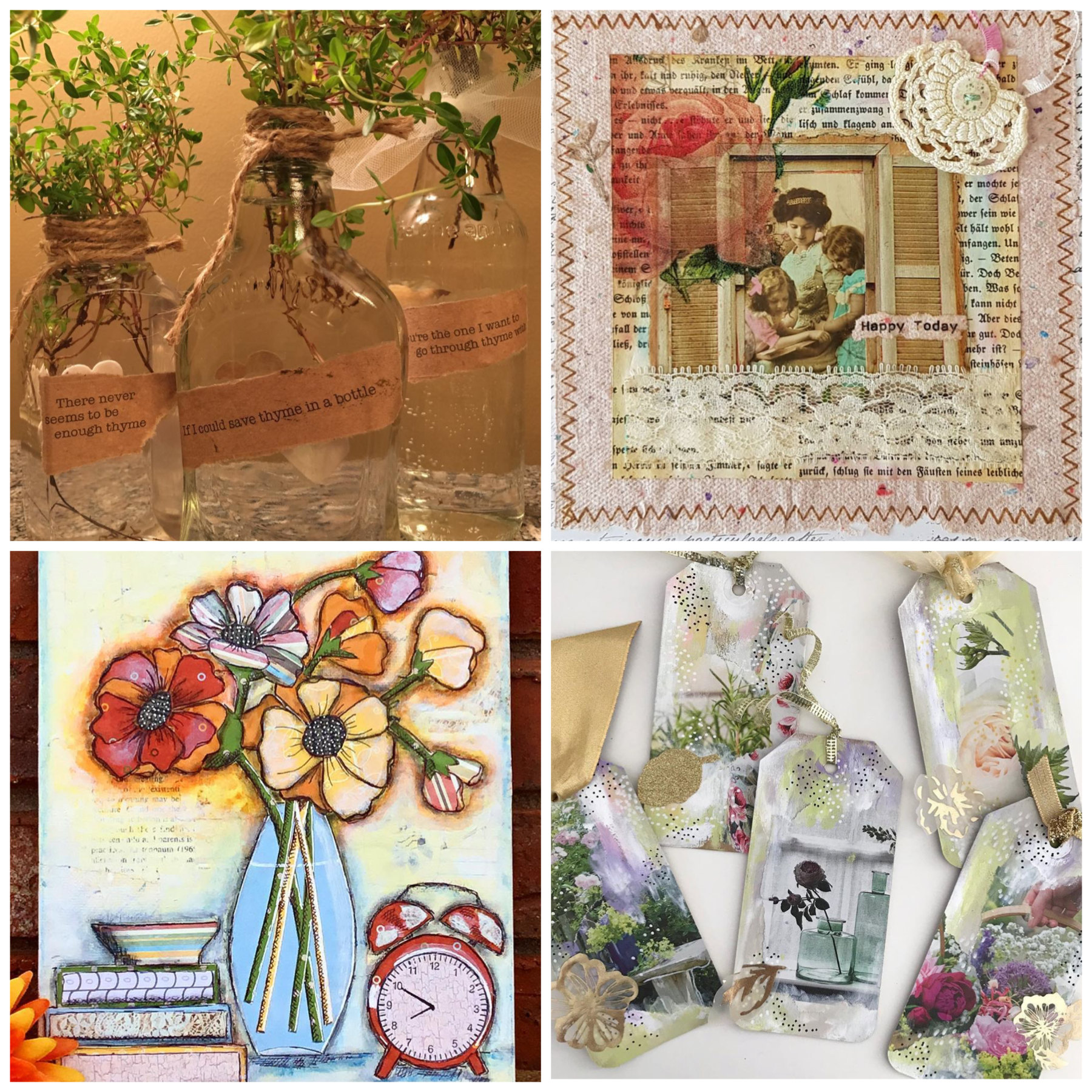 We had the most wonderful time celebrating National Craft Month with you! From our group Pinterest board to Instagram, it was so inspiring to see your creative projects. Here on Somerset Place today, we're thrilled to announce our National Craft Month Challenge winners!
1. Upcycle Challenge Winner
In honor of GreenCraft's return, we challenged you to create using repurposed materials. Our winner, @bwatson73 used glass bottles as lovely center pieces!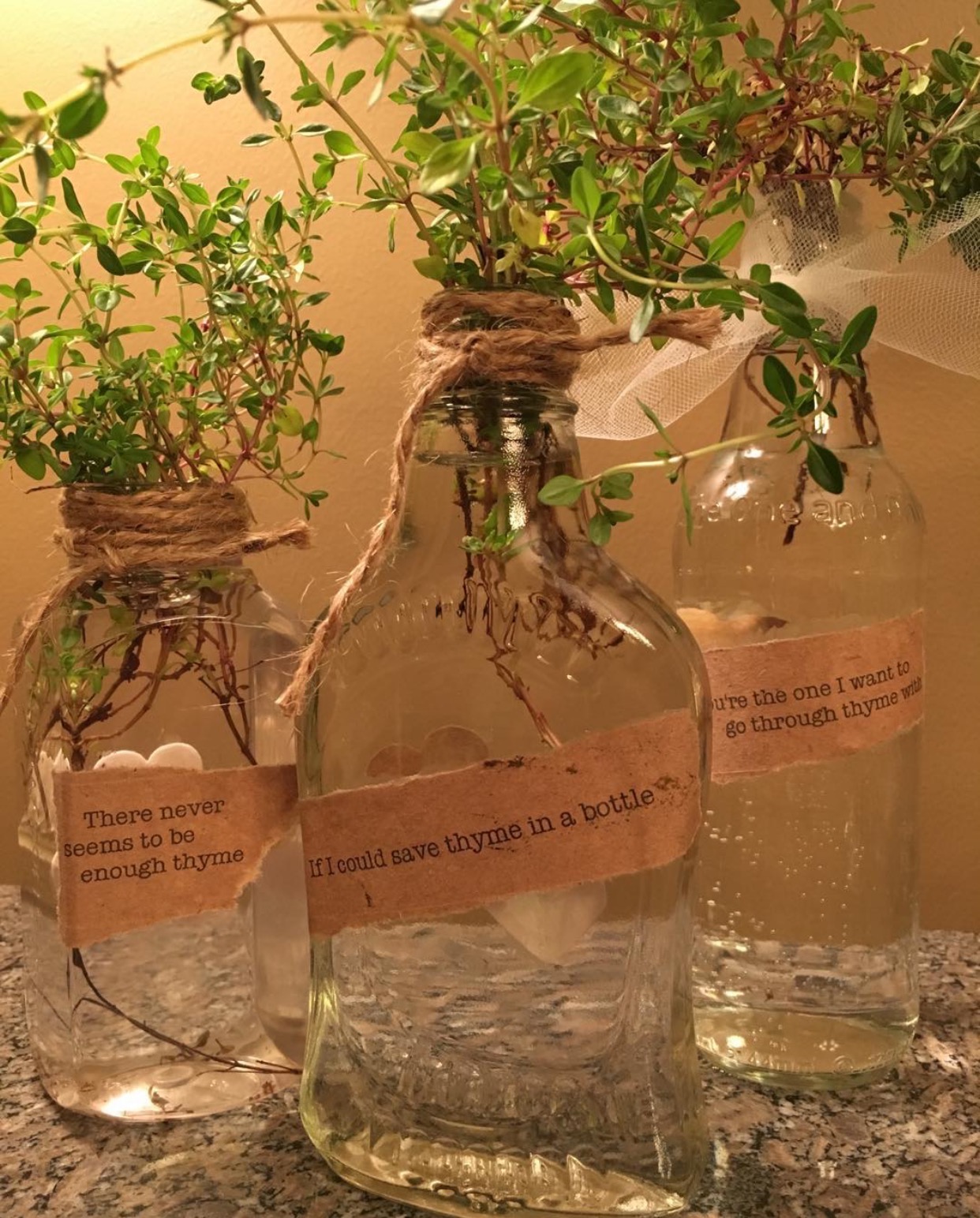 2. Handmade Card Challenge Winner
A staple project in the Stampington community is handmade cards. Our challenge winner, @laurart2020 used homemade paper, a postcard, and magazine clippings to create this darling piece.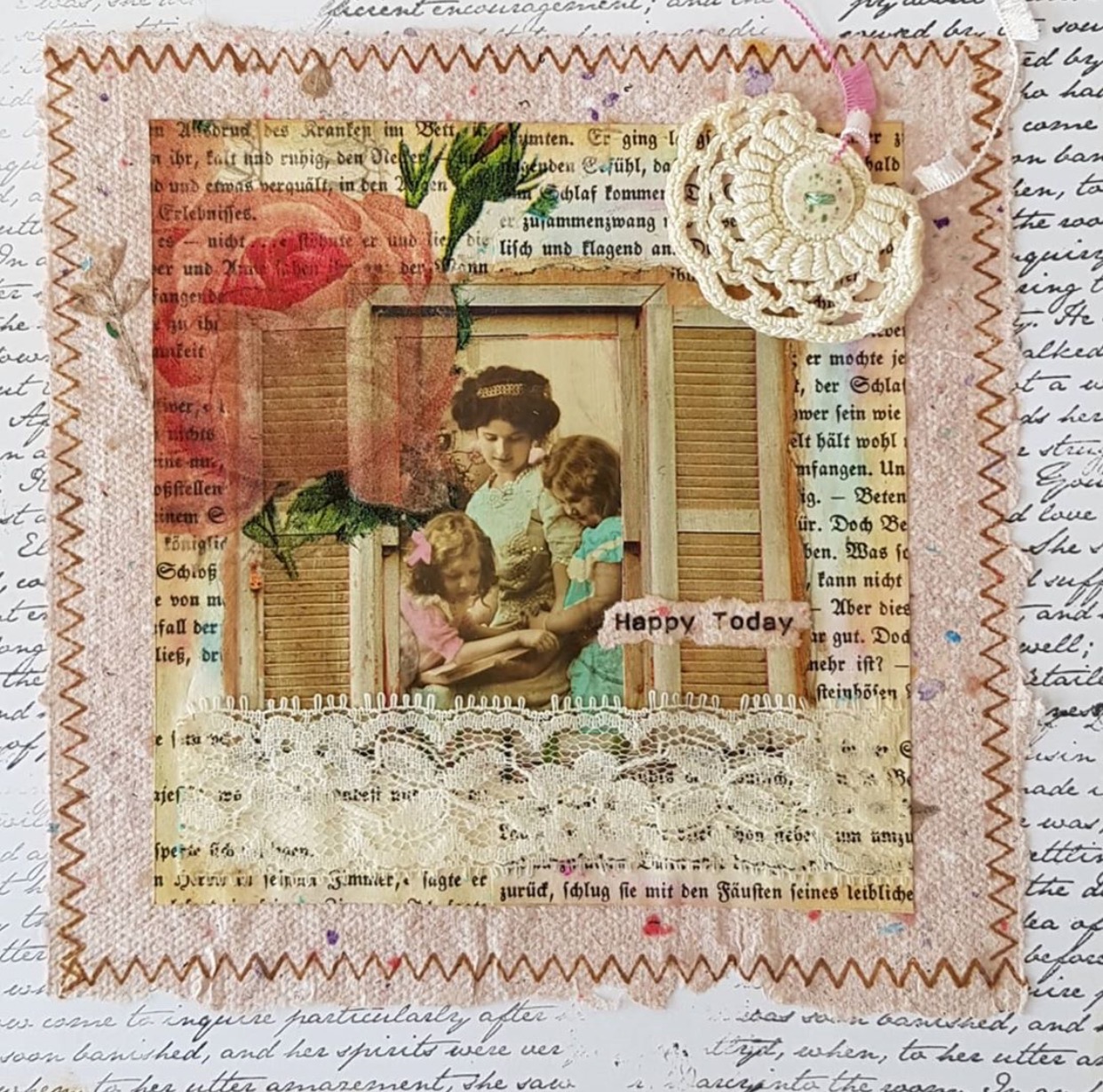 3. Floral-Themed Challenge Winner
Upon the arrival of Spring, we celebrated with a floral-themed craft challenge. This collage art project by @creativeheart4 is beautiful!
4. Creative Packaging Challenge & Grand Prize Winner
And the grand prize winner is...@maycontainpaper who wowed us with these gorgeous mixed-media gift tags!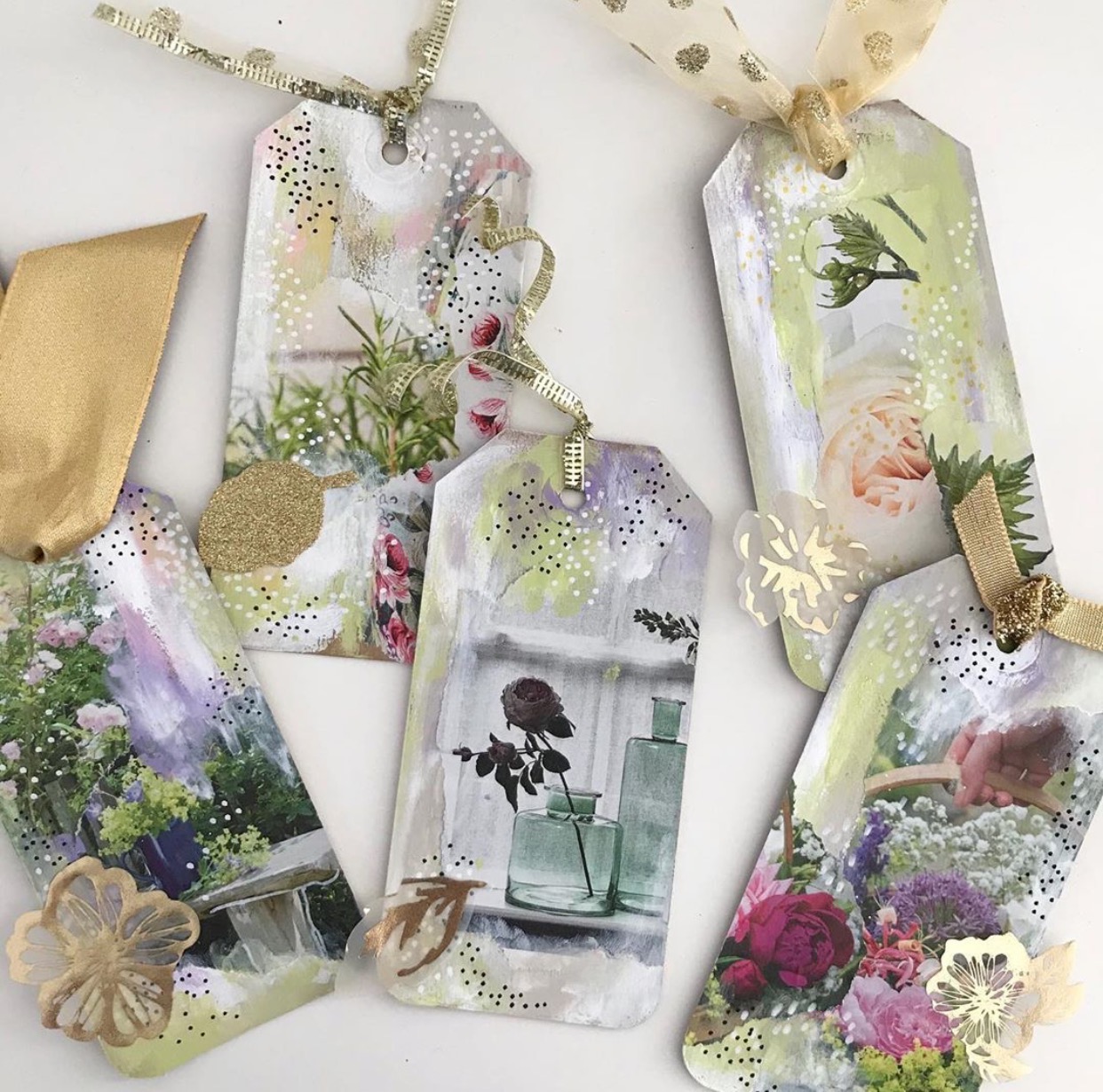 Thank you so much for participating in our National Craft Month festivities! For more inspiration, be sure to visit us on Facebook, Instagram, and Pinterest where we share creative inspiration year round!