Glimpse Inside November Issues + Your Chance to Win!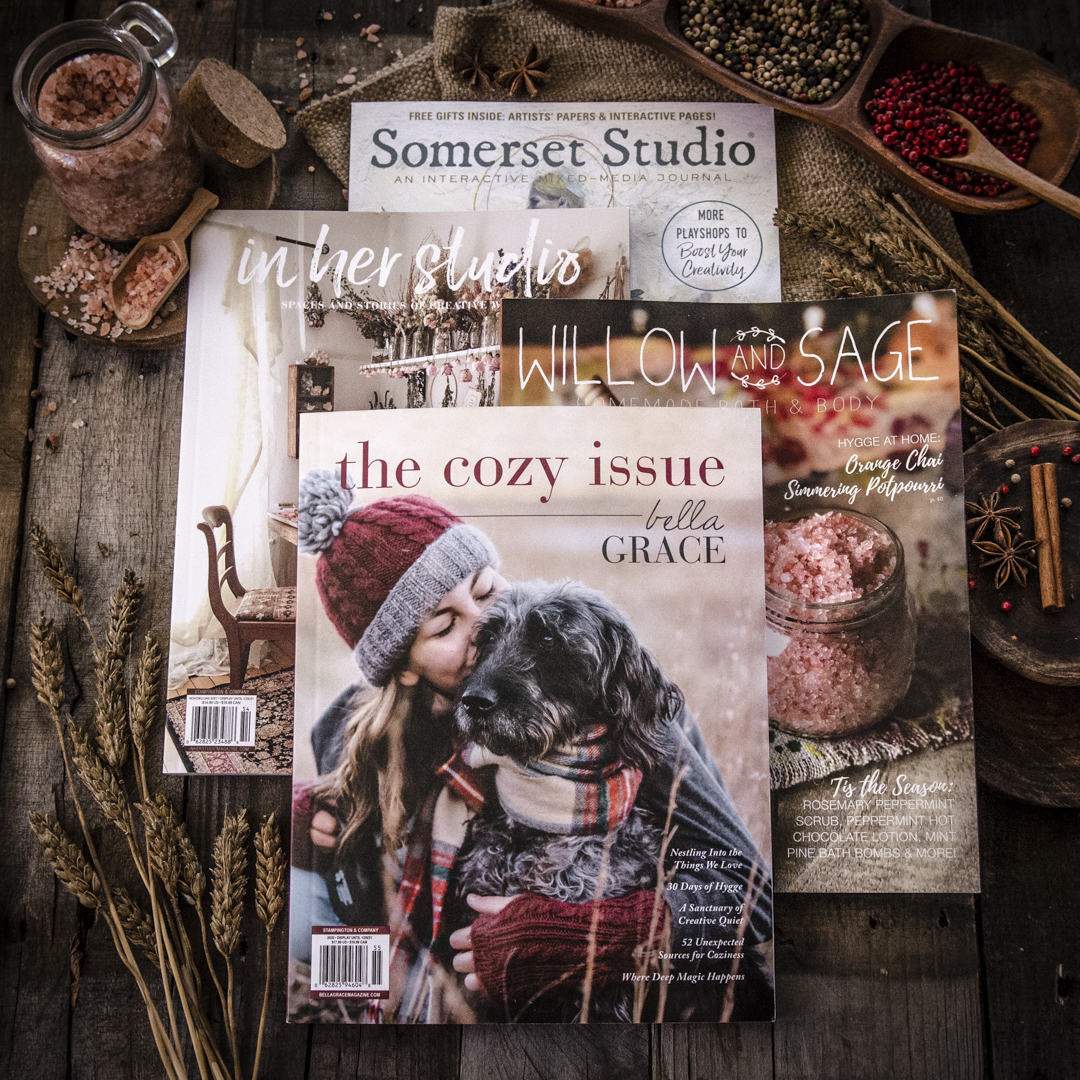 Our coziest issues of the year have arrived! Celebrate simple, slow living and tiny moments of happiness inside our annual Cozy Issue, discover creative gift packaging ideas inside Willow and Sage, plus be inspired by the range of mixed-media projects featured in Somerset Studio.
Click on any of the spotlighted titles below to get a sneak peek of featured articles and order your copies.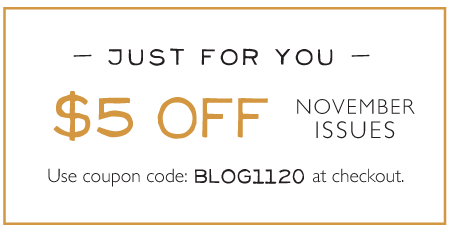 Copy code and paste at checkout: BLOG1120
*Coupon applies to November issues featured below only, and expires 11/30/20. One use per customer.
Somerset Studio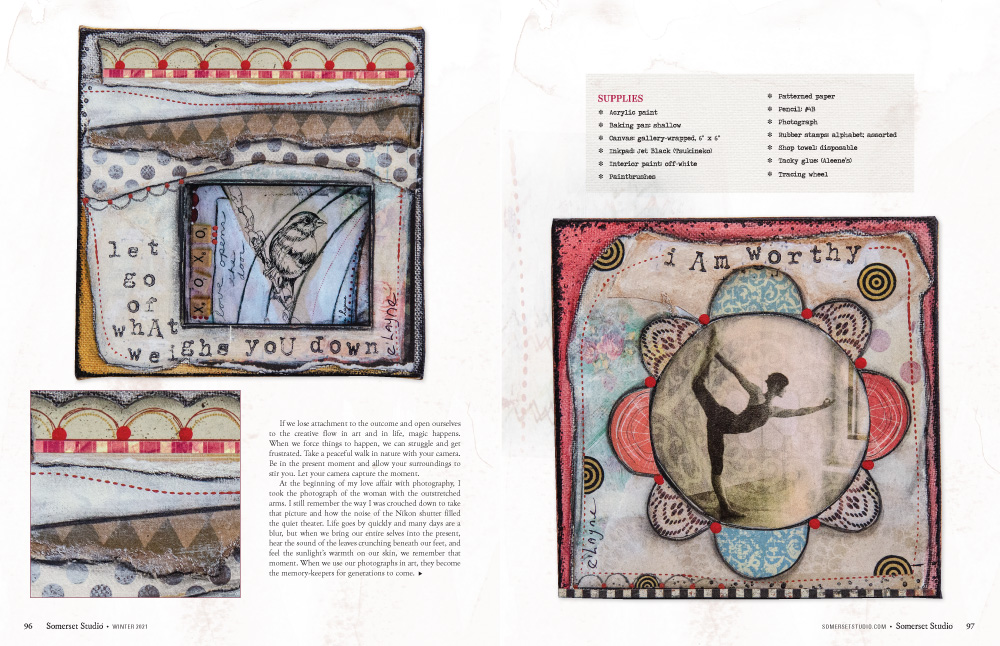 Play. Create. Be INSPIRED. Somerset Studio has everything you need to get those creative juices flowing, including 160 pages of inspiration, free clip art pages, artist paper tear-outs, interactive prompts, and new "playshops" for experimentation. Whether you're new to mixed-media art or a seasoned veteran, you'll discover tips and techniques to get your creative juices flowing inside our latest issue.
Inside the Winter 2021 Issue:
A bold stamping exploration with Christine Karpiak
Mary Beth Shaw shares stencils with watercolor technique
A Mythic, Mixed-Media Excursion from Lynne Perrella
A Book of Hand-Carved Stamps by Lynne Moncrieff
Willow and Sage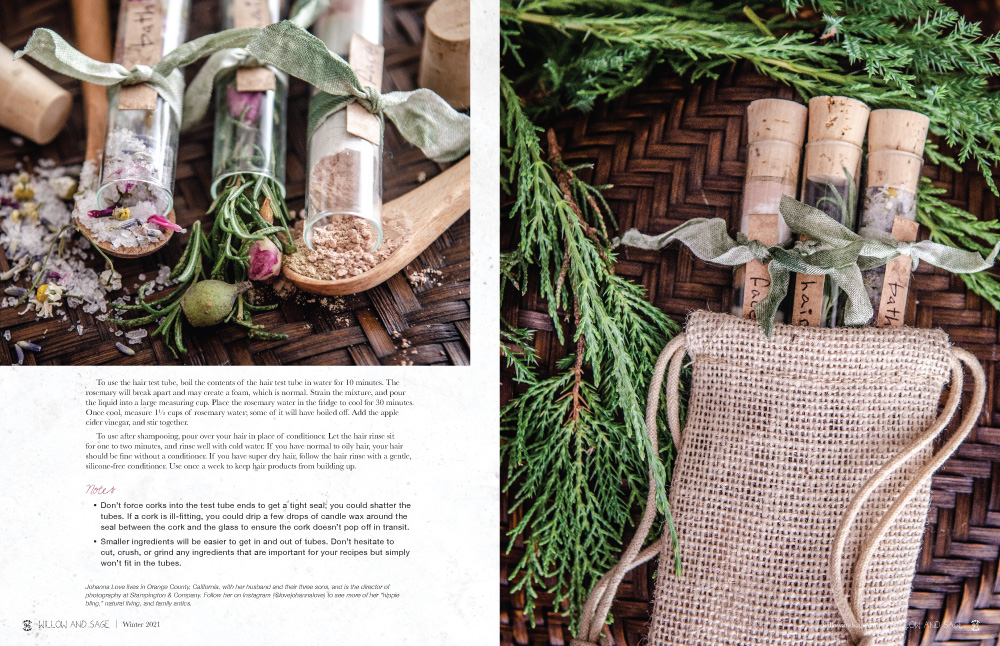 With over 70 unique recipes, uses, and beautiful packaging ideas for homemade bath and body products, Willow and Sage will help you make the perfect gift this holiday season!
Inside the Winter 2021 Issue:
DIY Winter Body Scrubs
Peppermint Hot Chocolate Lotion Bars
Moisturizing Mint Body Wash
Cranberry Orange Lip Balm
5 Methods for Winter Exfoliation
All-Natural Calendula Moisturizer
11 Spices & Herbs for Radiant Skin
Mint Pine Bath Bombs
A Test Tube Gift Set
Pemberley-Inspired Soap
Calming Lavender Bath Salts
A Reed Diffuser Gift Box
Citrus & Mint Sugar Scrub
In Her Studio
From traditional to not-so-traditional, In Her Studio takes readers on a tour through the creative spaces and lives of female artists, designers, and makers. This top-selling magazine spotlights creatives of all types and from all walks of life, from full-time professionals to those who create purely for pleasure.
Inside the Winter 2021 Issue:
Take a tour of KSM Candle Co, a candle-making studio for everyone
The charming, rustic barn where beautiful photographs are captured
A weaver sets up studio, and shop, in a converted Victorian-era fort
The eclectic hideaway where a jewelry-maker creates relics from the past
Art supplies abound in the colorful creative haven of an embroidery artist
The Cozy Issue Volume 3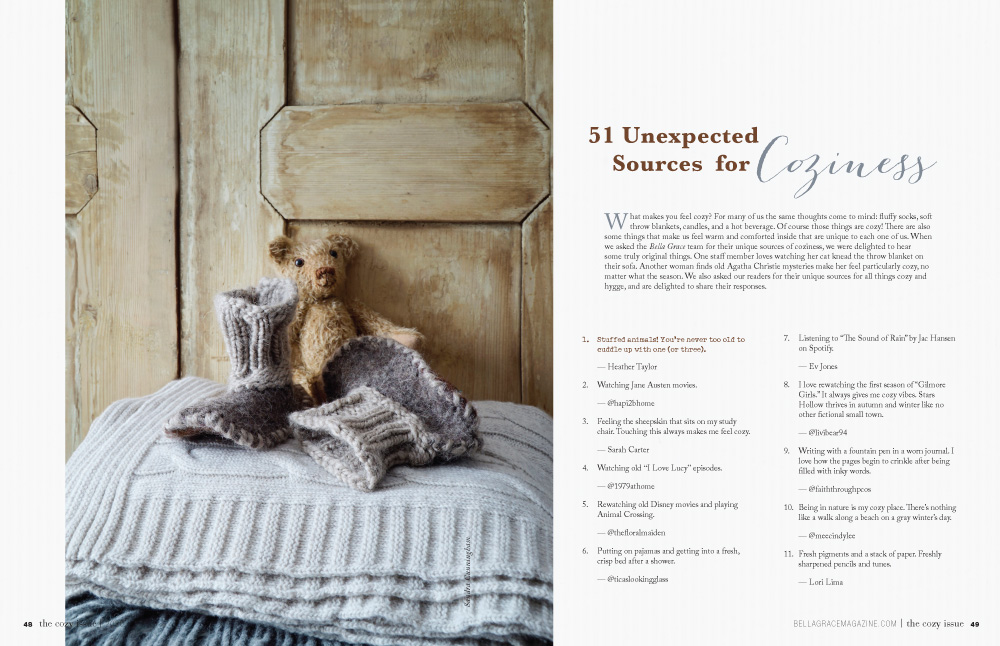 Can't get enough cozy?! We've filled another new edition of The Cozy Issue with even more stories that capture simple, slow living and comforting moments of warmth and charm.
Inside The Cozy Issue Volume 3:
The Second Life of the Old, Torn, & Broken
A Sanctuary of Creative Quiet
The Fragrance of Hygge
A Candle on the Porch
Autumn Kitchen
Claw-foot tubs, the snuggest nests, plush sweaters, the smell of freshly ground coffee beans, and more.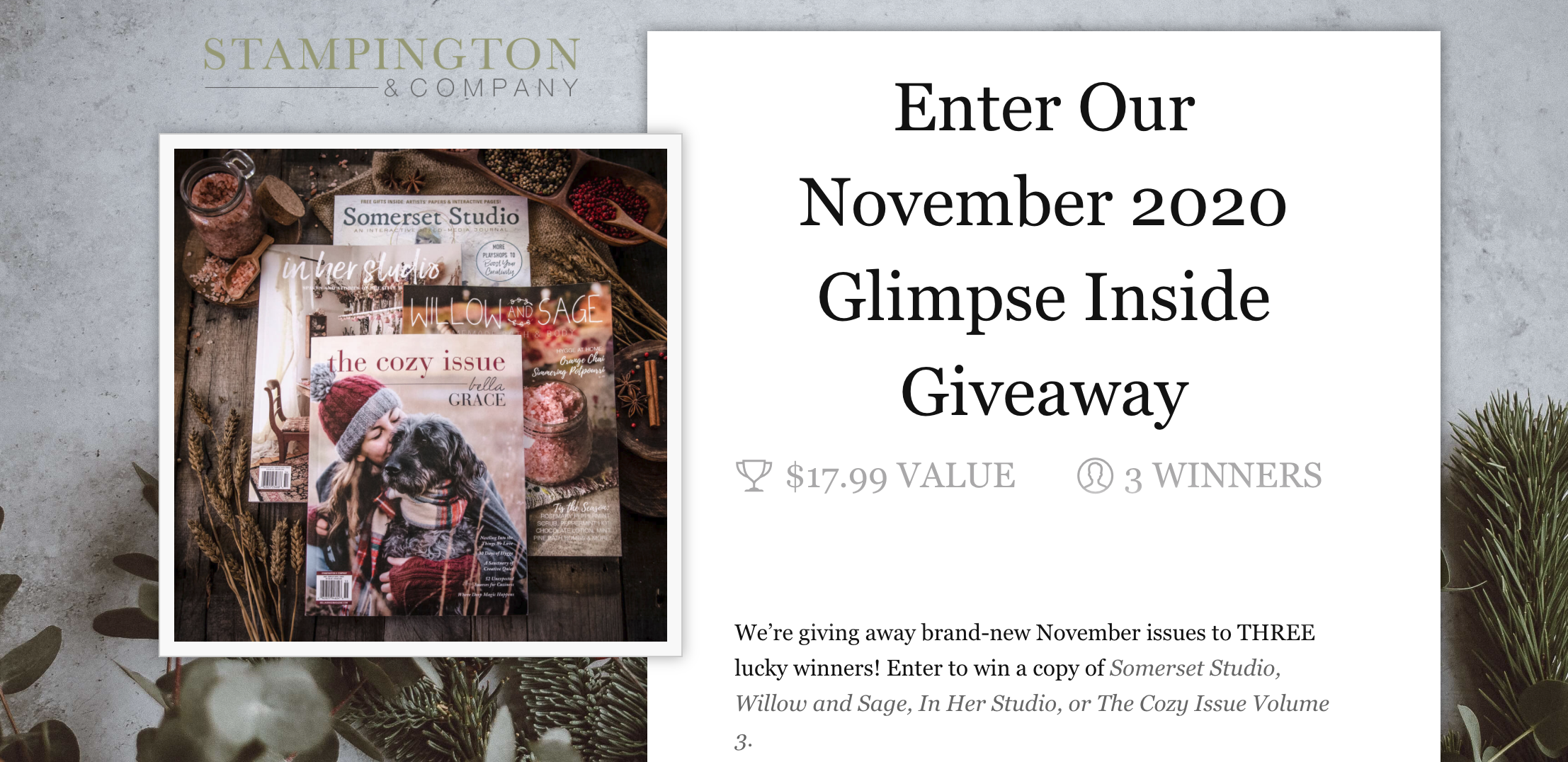 Click here to enter to win a November 2020 Issue of your choice!