Glimpse Inside November 2021 Issues + Your Chance to Win!
Relish in the season of cozy with our newest issues! Our annual Cozy Issue has arrived and is filled to the brim with more hygge inspiration than ever before. Plus, we've got new editions of Somerset Studio, In Her Studio, and Willow and Sage to spark your creativity this season. Scroll below for a sneak peek at each issue!
Click on any of the spotlighted titles below to get a sneak peek of featured articles and order your copies.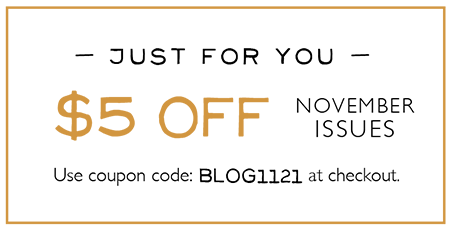 Copy code and paste at checkout: BLOG1121
*Coupon applies to featured November issues (print editions only), and expires 11/30/21. One use per customer.
Somerset Studio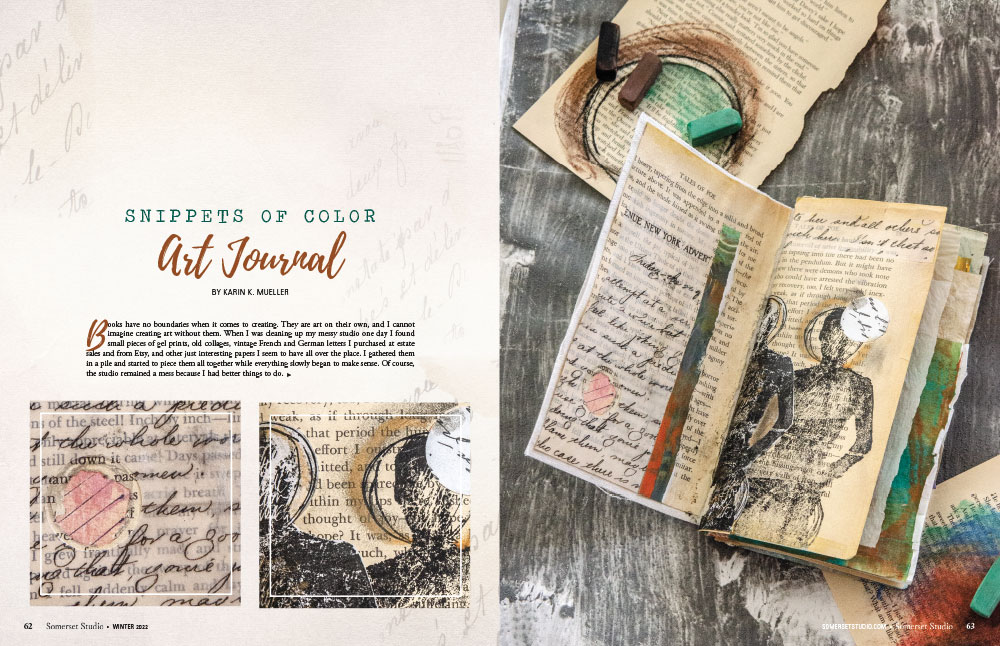 If you're looking for the BEST in mixed-media, you've come to the right place! Somerset Studio offers the tips, techniques, on-trend projects, free artist papers, and interactive prompts you need to get those creative juices flowing.
Inside the Winter 2022 Issue:
Diane Adam shares her mixed-media bookplates.
Linda Cain explores adding depth and texture to gel prints.
Mary Beth Shaw plays the mixed-media detective and answers the most pressing questions about stencils.
A pop-up bird assemblage you have to see.
Michelle Ward shares a heartfelt tribute to the work of the late artist Linda Warlyn.
We share the results of our "All Booked" challenge.
In Her Studio
With 160 pages of tips and ideas for your own creative space, you won't want to miss this Winter edition of In Her Studio where artists showcase the places where they create and share the thought processes behind developing their unique spaces.
Inside the Winter 2022 Issue:
Color abounds in an illustration and ceramics studio that offers "cute things for nice people"
The plant-dyed apparel studio where fashion transcends the seasons
The serenity and calm of a photographer's flower-filled creative haven
Step inside an expansive studio where every art form has its place
Studio, gallery, and shop combine in the countryside at Love Pottery
The Cozy Issue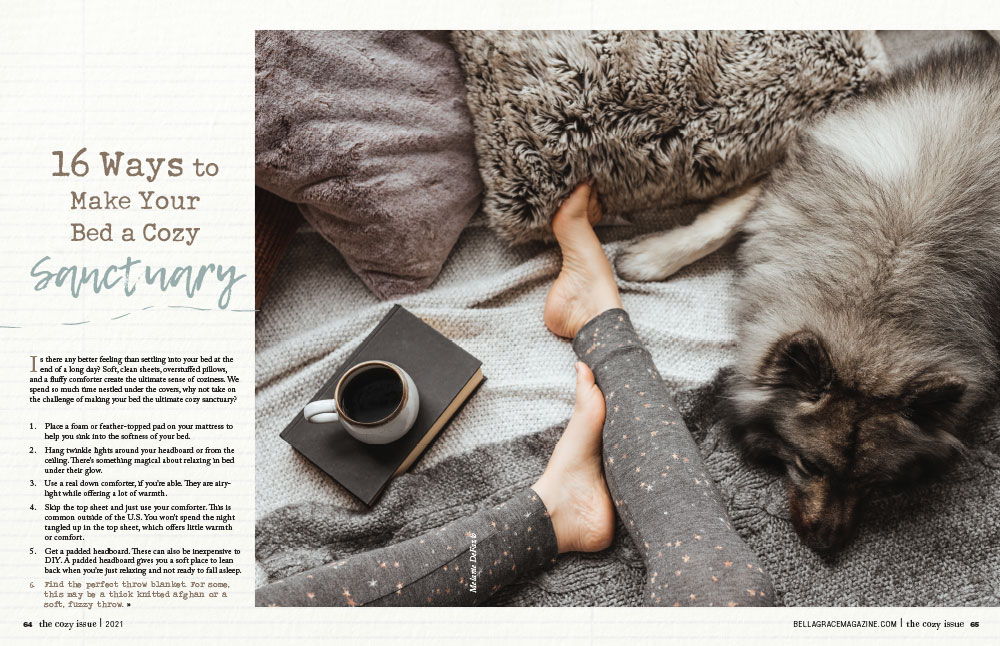 Within The Cozy Issue, women of all ages will be charmed by stories that capture simple, slow living and tiny moments of happiness. Its heartwarming photos and beautiful narratives will wrap you in comfort all year long!
Inside Volume 4:
Our readers' favorite movies to cozy up with on stormy days.
A list of the coziest children's books
Easy ways to "hygge-up" your journaling practice
20+ unconventional sources of cozy in the summertime
Elle Harris shares questions for deep introspection when the weather gets colder.
The ABCs of cozy
Willow and Sage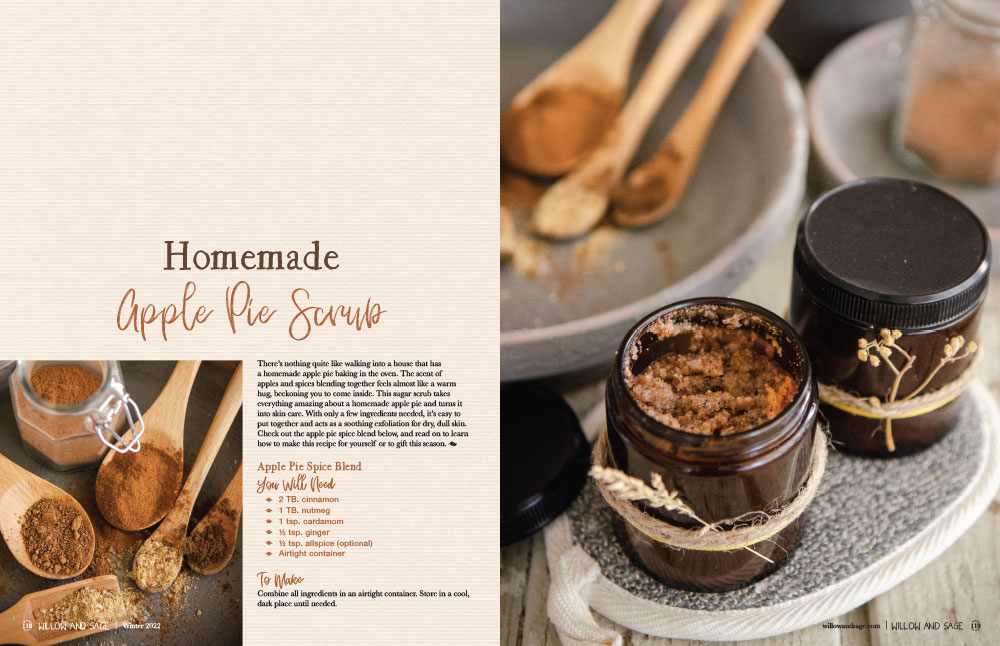 Each issue of Willow and Sage magazine features 144 pages of creative ideas for perking up your senses and infusing natural, homemade recipes into your bath and body routine.
Inside the Winter 2022 issue:
A Harvest Sugar Scrub With Gratitude Printable Tags
White Pine Body Butter Bar
Sweet Basil Lip Scrub
Cracked Heel Balm Stick
Winter Seashore Bee Balm Lotion Bars
Holiday Sugar Scrubs
Oatmeal & Orange Cream Goat's Milk Soap
Healing Bath for Sore Muscles
Lavender & Bergamot Lip Scrub & Balm Duo
Herbal Sitz Bath
Tips for Selling Handcrafted Goods
Lemongrass & Lavender Deodorizing Soap
Enter to win a November 2021 Issue of your choice below: