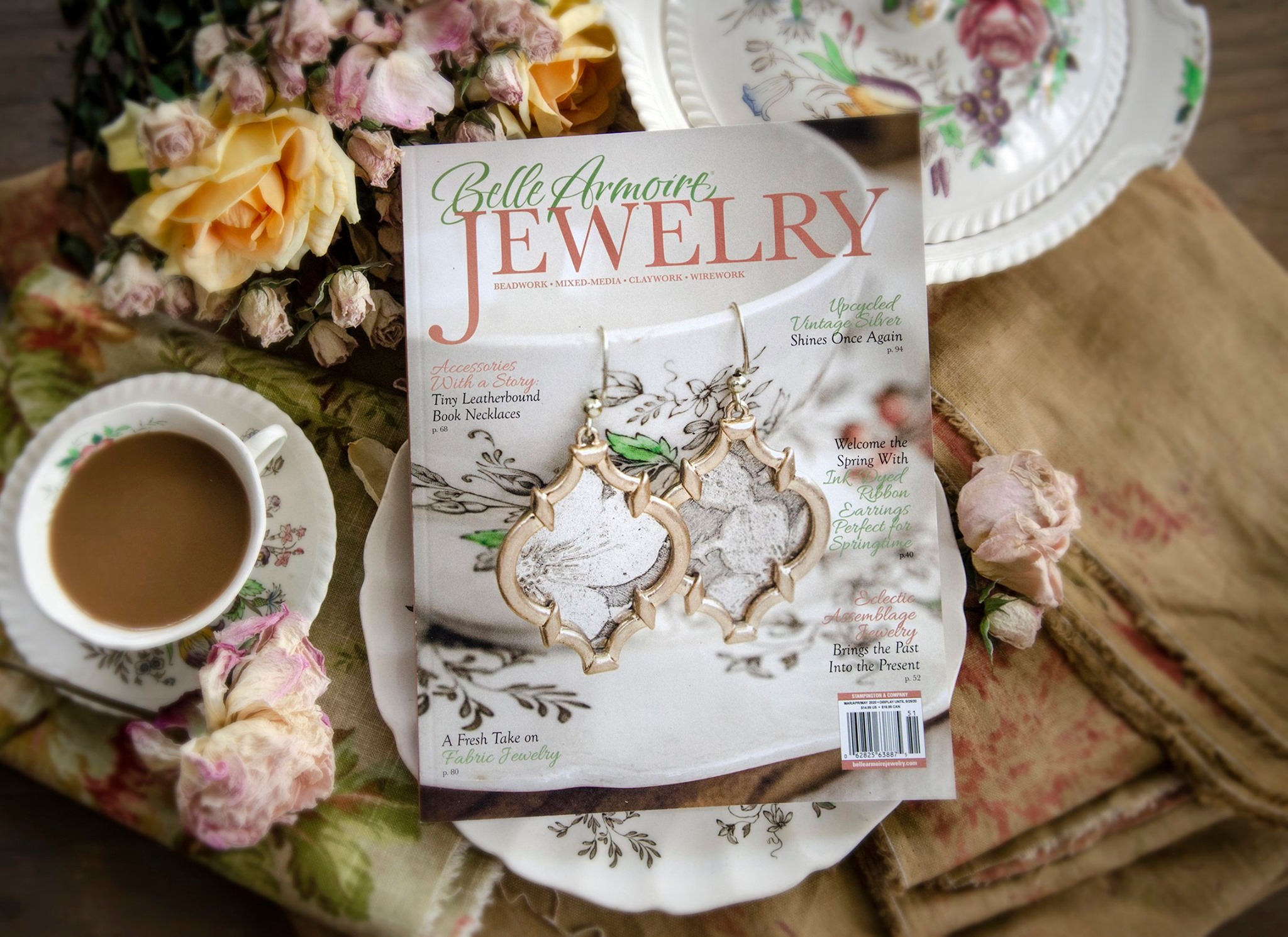 Our March issues have arrived, and they are filled to the brim with inspiration! We are thrilled to introduce the very first special edition of Willow and Sage's Natural Home Issue, a refreshing take on all-natural remedies for the home. Belle Armoire Jewelry and Art Quilting Studio offer creative techniques for your upcoming projects while Bella Grace provides the perfect respite as we welcome spring!
Click on any of the spotlighted titles below to get a sneak peek of featured articles. and order your copies.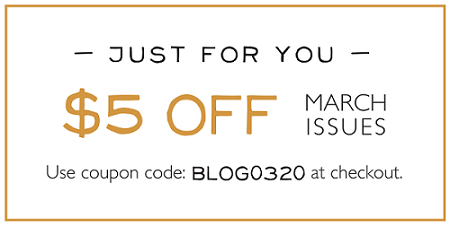 Copy code to paste at checkout: BLOG0320
*Coupon applies to March issues featured below only, and expires 3/31/20. One use per customer.
Belle Armoire Jewelry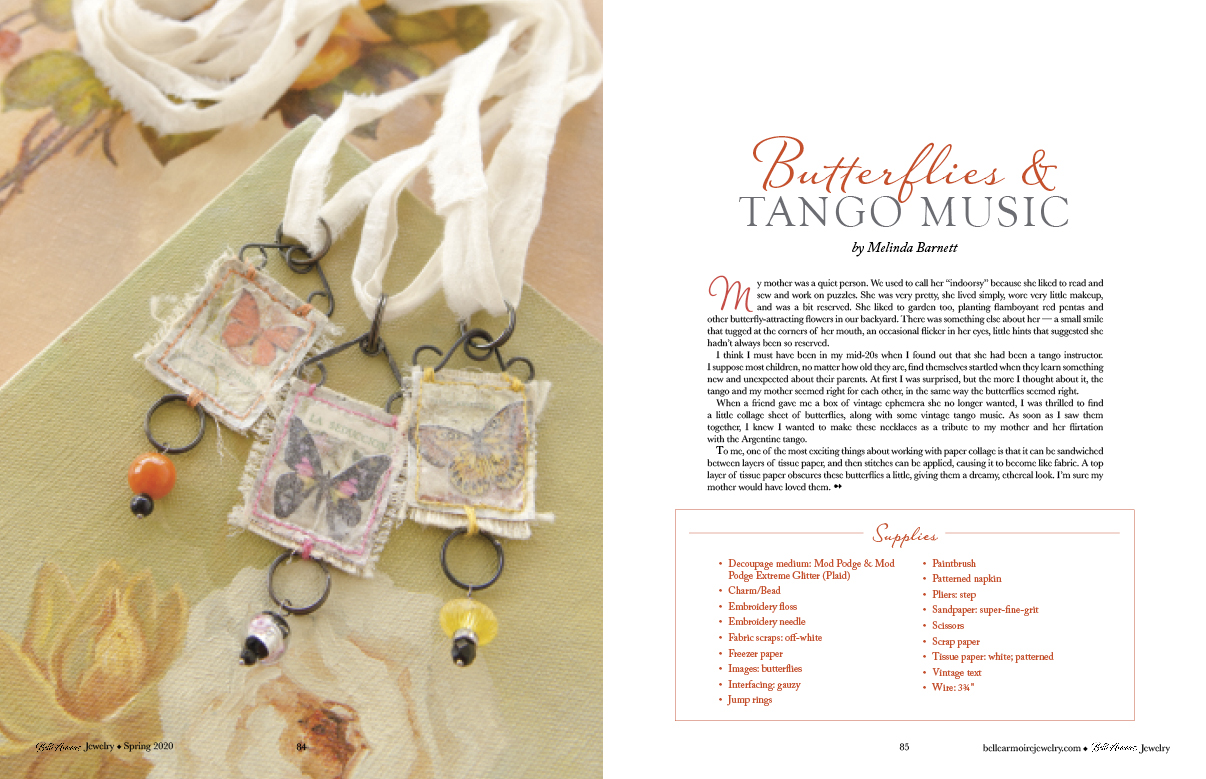 Inside the Spring 2020 issue of Belle Armoire Jewelry, you'll discover the latest tips and techniques to inspire your next jewelry creation!
Inside the March 2020 Issue:
Bits of dyed ribbon are transformed into delicate flower earrings.
Alcohol ink and polymer clay combine to create artistic necklaces.
A glamorous vintage jewelry set with pearls and so much more.
Vintage tin is elevated into wearable art with enameled details
Art Quilting Studio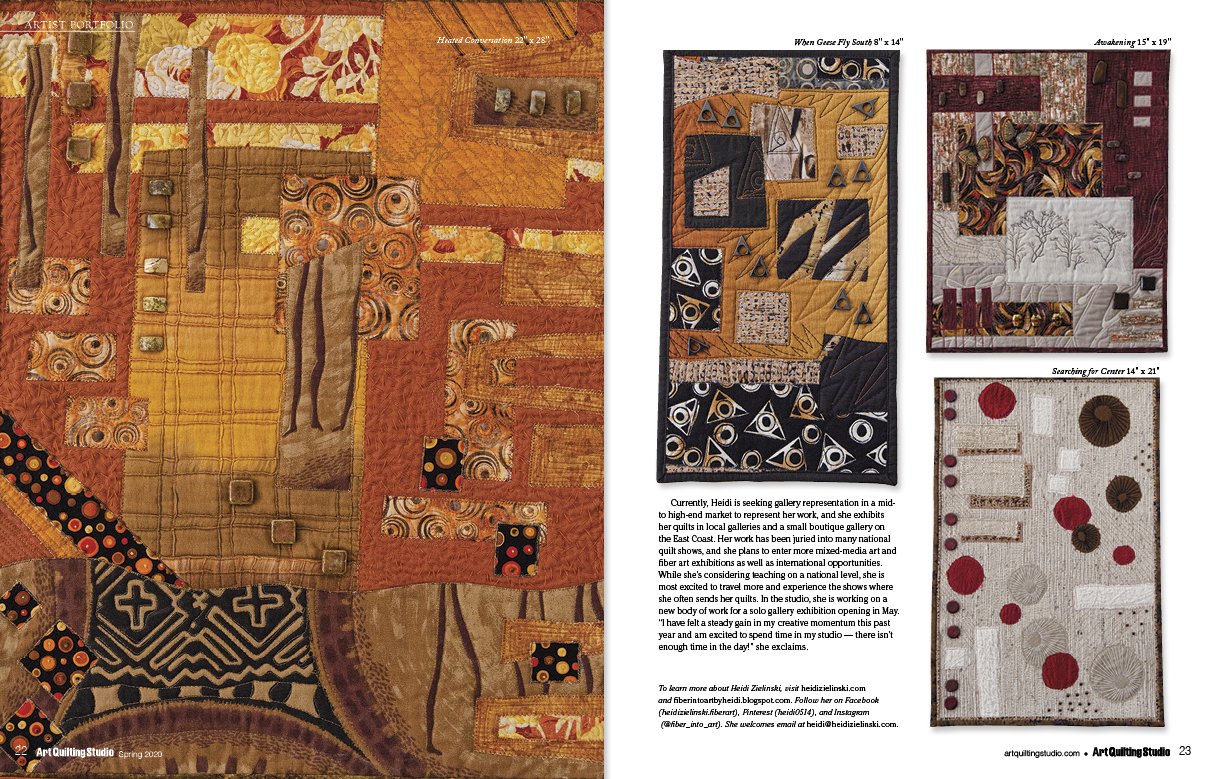 Whether you stitch by hand or machine, with fabrics or paper, you'll be amazed by the unbelievable creations to be found in this issue of Art Quilting Studio.
Inside the March 2020 Issue:
Learn about Heidi Zielinski and her master quilt collection in the Artist Portfolio.
Margaret Abramshe shares her vibrant portraits in the Series Showcase.
Discover how Carol Churchill makes her artwork in Quilting the Odd & Unusual.
Catch a Wave with Linda Koenig.
Explore how to use templates in quilting with Jennifer Hammond Landau.
Diane Savona gives us a peek inside her fairy-tale triptych.
Laurie Mutalipassi brings a new level of talent with her red panda quilt.
The Natural Home Issue
In our special edition Natural Home Issue, we'll show you how to make DIY chemical-free cleaners, air fresheners, diffusers, fire starters, and more. This issue breaks down the best natural ingredients for detoxifying your home, alongside step-by-step instructions, pantry checklists, harsh chemical substitutes, and cost-saving tips. It's the perfect inspiration for spring cleaning!
Bella Grace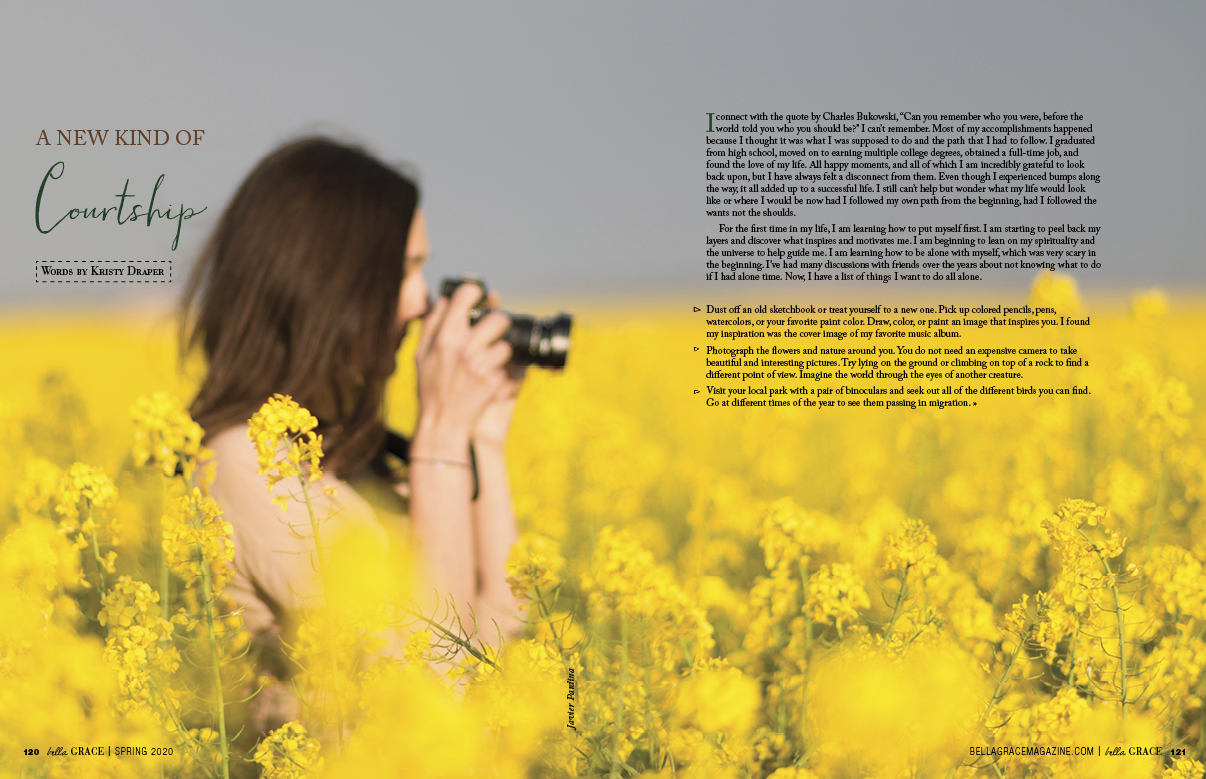 Bella Grace makes the perfect companion for welcoming the refresh that comes along with spring! This special, 160-page publication is devoted to discovering magic in the ordinary through beautifully penned stories, captivating photographs, inspirational quotes, and journaling space.
Inside the March 2020 Issue:
Our readers share the little victories they've experienced lately that are worth celebrating.
We look back at some of our dreams from childhood and which ones have actually come true.
Unique ideas for ways to perform random acts of kindness.
Elle Harris shares ideas for breathing new life into yourself as springtime arrives.
Click Below to Enter to Win a March 2020 Issue of Your Choice!