Glimpse Inside June 2021 Issues + Your Chance to Win!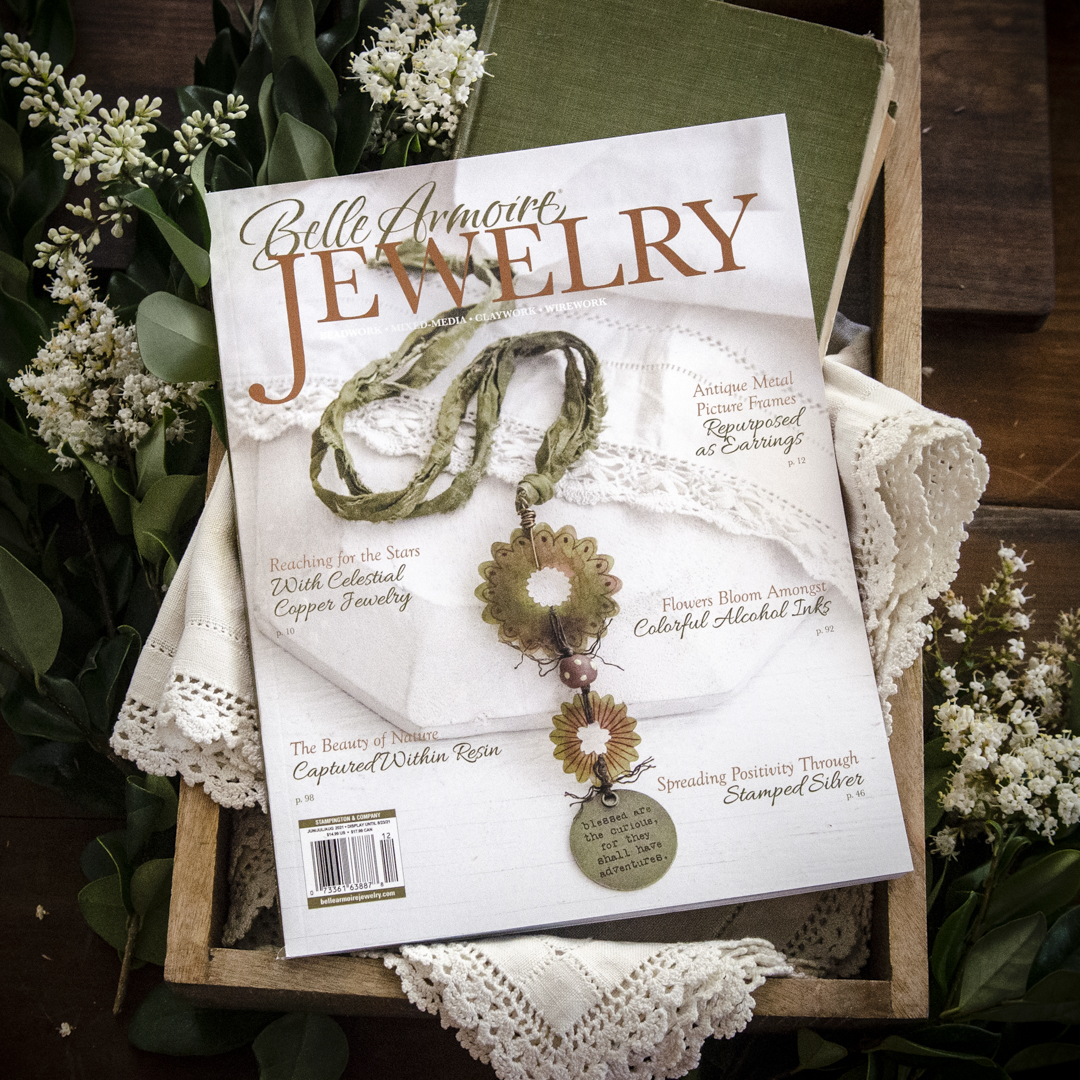 Celebrate the arrival of summertime with our newest issues! Whether you take Bella Grace along for an afternoon at the beach or use Art Quilting Studio to make a picnic quilt, these titles make the perfect summer companions.
Click on any of the spotlighted titles below to get a sneak peek of featured articles and order your copies.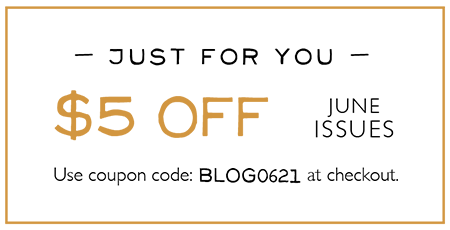 Copy code and paste at checkout: BLOG0621
*Coupon applies to featured June issues (print editions only), and expires 6/30/21. One use per customer.
Art Quilting Studio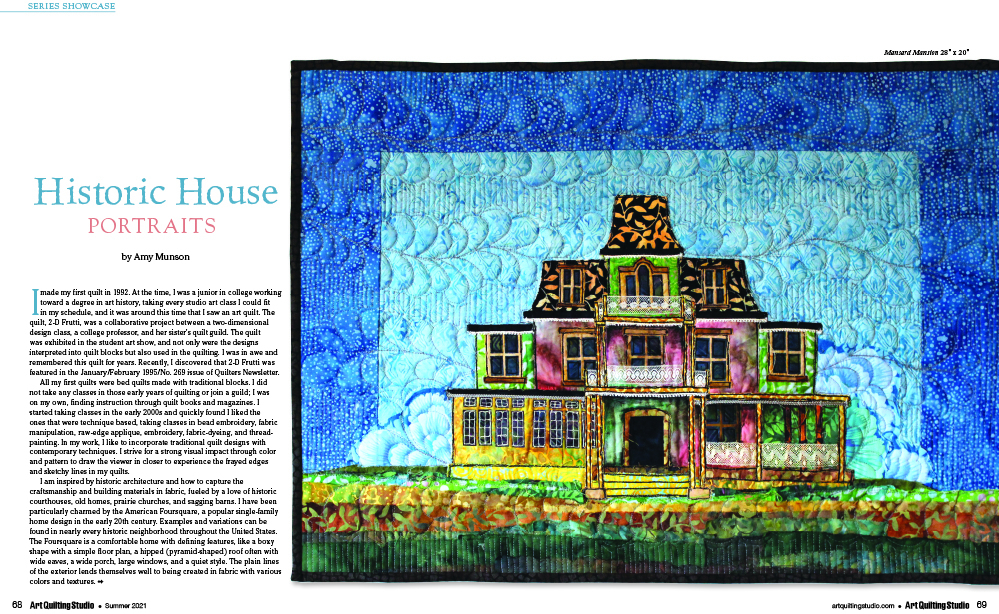 Peek inside the pages of Art Quilting Studio, and discover the most spectacular mixed-media quilts that showcase an array of vibrant colors, patterns, and textures.
Inside the Summer 2021 Issue:
Learn about Caryl Bryer Fallert-Gentry's fascinating art quilting journey.
Amy Munson shares her passion for historic house portraits.
Joan Anderson gives us a peek into her quilt series featuring animals at Yellowstone.
Discover Carolyn Skei's Sari Jewels series.
Pam Geisel teaches us her layered raw-edge applique technique.
Step inside Brenda Brown's lighthouse quilts.
Barbara Yates Beasley concludes her Waste Not, Want Not series.
Bella Grace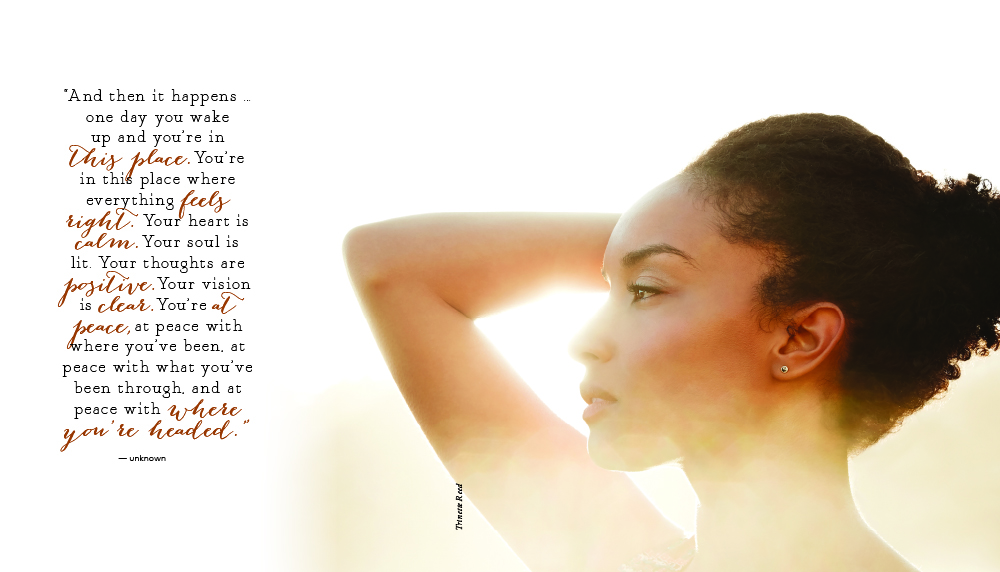 Bella Grace is a special, 160-page publication devoted to discovering magic in the ordinary through beautifully penned stories, inspirational quotes, and striking photographs that capture life's beautiful journey.
Inside Issue 28:
The Ultimate Summer Playlist
The Romance of Archery
21 Simple Declarations to Get You Through Your Day
Singing on Sleepless Nights
A Year Without Makeup
A Fleeting Romance With Summer
Thought-provoking prompts with journaling space
Belle Armoire Jewelry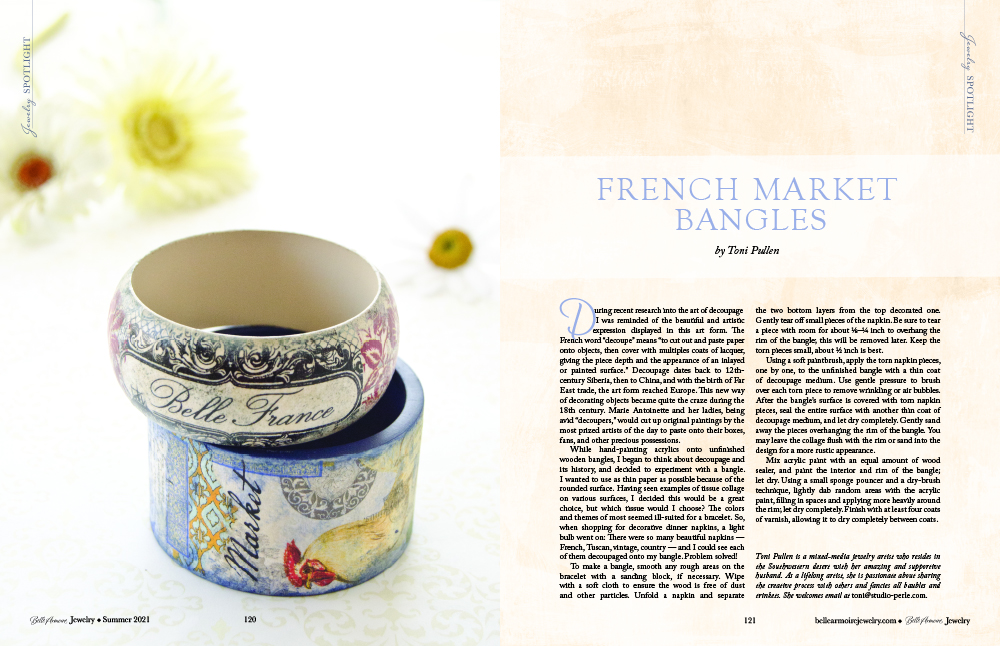 Discover 144 pages of DIY artisan jewelry projects, including new ways to incorporate mixed-media in wearable art projects and accessories, inside Belle Armoire Jewelry magazine!
Inside the Summer 2021 Issue:
The art of creating intriguing assemblage necklaces that burst with details
Floral designs bloom from alcohol ink on elegant earrings
Delicate pieces of nature are captured in resin and elevated with touches of gold
The interplay of copper and silver through free-flowing designs
Sending an artful message with mixed-media stamped metal jewelry
Enter to win a June 2021 Issue of your choice below: