Creativity is the soul of art, the essence that breathes life into every brush stroke, every word on the page, and every note in the composition. Yet, no matter how creative you are, everyone eventually experiences an uninspired period. This slump can be a minor nuisance for some, but for others, it can put their work on hold.
Nurturing artistic creativity can help you perform better in many aspects of life, regardless of your profession. It's nevertheless not always about waiting and hoping for inspiration to strike. Embracing a new habit is one of the best ways to spark creativity. Whether you're looking for activities to ignite a creative fire or are simply setting a morning routine, there are many ways to keep the creative juices flowing.
Table of Contents
1. Get to Know the Process of Artistic Creativity
Explore What Stimulates Your Creativity
Creative people seem to have a perpetual fount of ideas as they know what sparks their artistic creativity. Sometimes, it has nothing to do with the art itself. Trying new things or changing something in your routine may do the trick. Whether traveling, exercising, cooking a new recipe, or watching a show, find what lights up your fire.
Establish a Framework Before Initiating the Creative Process
Even spontaneous art pieces benefit from some organization, and most, if not all, artistic creation necessitates a structure. So, before delving into a project, make a plan. You should figure out what you want to bring to life and what message you aim to share.
Uphold Discipline, Enforce Deadlines, and Ensure Accountability
Integral to the creative process is the understanding that it requires discipline. Creative people don't idly wait for inspiration. Instead, they stick to a schedule. They set deadlines and work towards meeting them. That's why many great writers like Somerset Maugham often emphasized the importance of having discipline and a routine.
2. Develop a Daily Creative Ritual
It's hard to nurture artistic creativity without consistency. A daily creative ritual, whether a morning sketch, an afternoon writing session, or an evening jam performance, instills discipline and commitment to the creative process. Establishing a routine brings about a sense of creative momentum. This routine helps you stay connected to your craft, even during self-doubt moments or creative blocks.
Renowned author Haruki Murakami, for instance, adheres to a strict writing routine. His discipline creates a dedicated space and time for artistic expression, allowing him to churn out bestsellers after bestsellers.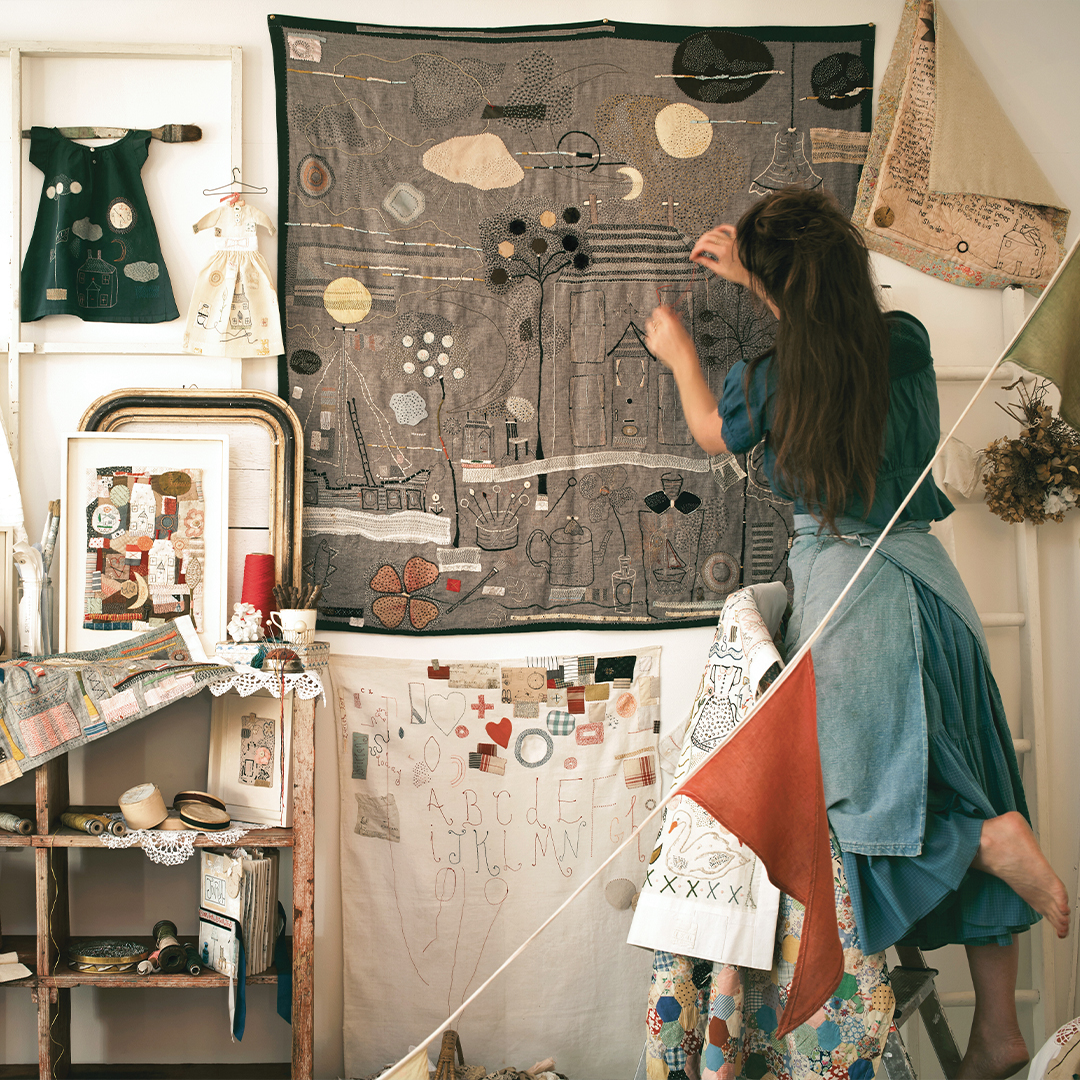 MAX BARSTOW⎟ IN HER STUDIO SPRING 2023
3. Savor Solitude and Silence
For artists, moments of silence and solitude are instrumental for creative rejuvenation. There should be time for the mind to wander – to have deep introspection and tap into the depths of your emotions and experiences. It can be in a quiet corner of a bustling city or a retreat to the serene embrace of nature. Carving out solitary time fuels artistic creativity.
The artist Agnes Martin once said, "I paint with my back to the world." His sentiment underscores the importance of distancing yourself from the distractions of the external world to delve into the depths of your creative vision.
4. Practice Journaling and Self-Critique
Journaling allows you to chronicle your artistic journey, capturing the ebbs and flows of creative inspiration and personal growth. Combining this practice with self-critique, you can objectively evaluate your progress, identify areas for improvement, and articulate your creative aspirations.
The painter Georgia O'Keeffe was famous for her meticulous self-critique, constantly reevaluating her artistic techniques and striving for creative refinement. Her commitment to self-improvement and resulting success show how mindful reflection can push the boundaries of creative potential.
CORRINA HOLBURN PHOTOGRAPH⎟ IN HER STUDIO AUTUMN 2022
5. Engage in a Supportive Creative Community
A creative community of like-minded individuals sharing a passion for the arts can amplify your artistic creativity. Surrounding yourself with such people presents opportunities to engage in constructive dialogue, share creative insights, and collaborate on inspiring projects.
The Bloomsbury Group, comprising writers, artists, and intellectuals such as Virginia Woolf, E.M. Forster, and Roger Fry, exemplifies the transformative power of a creative community. Their collective spirit of artistic collaboration and intellectual discourse revolutionized the cultural landscape of early 20th-century Britain.
6. Foster Curiosity and a Sense of Wonder
Curiosity is the gateway to discovery. When you adopt a curious mindset, you can perceive the world through a lens of endless possibilities. By having a childlike sense of wonder, you can find inspiration in the ordinary, transforming mundane experiences into extraordinary works of art.
Pablo Picasso once famously remarked, "Every child is an artist. The problem is how to remain an artist once we grow up." One way to broaden your creative horizons is to continuously seek new knowledge, explore diverse perspectives, and engage with different art forms.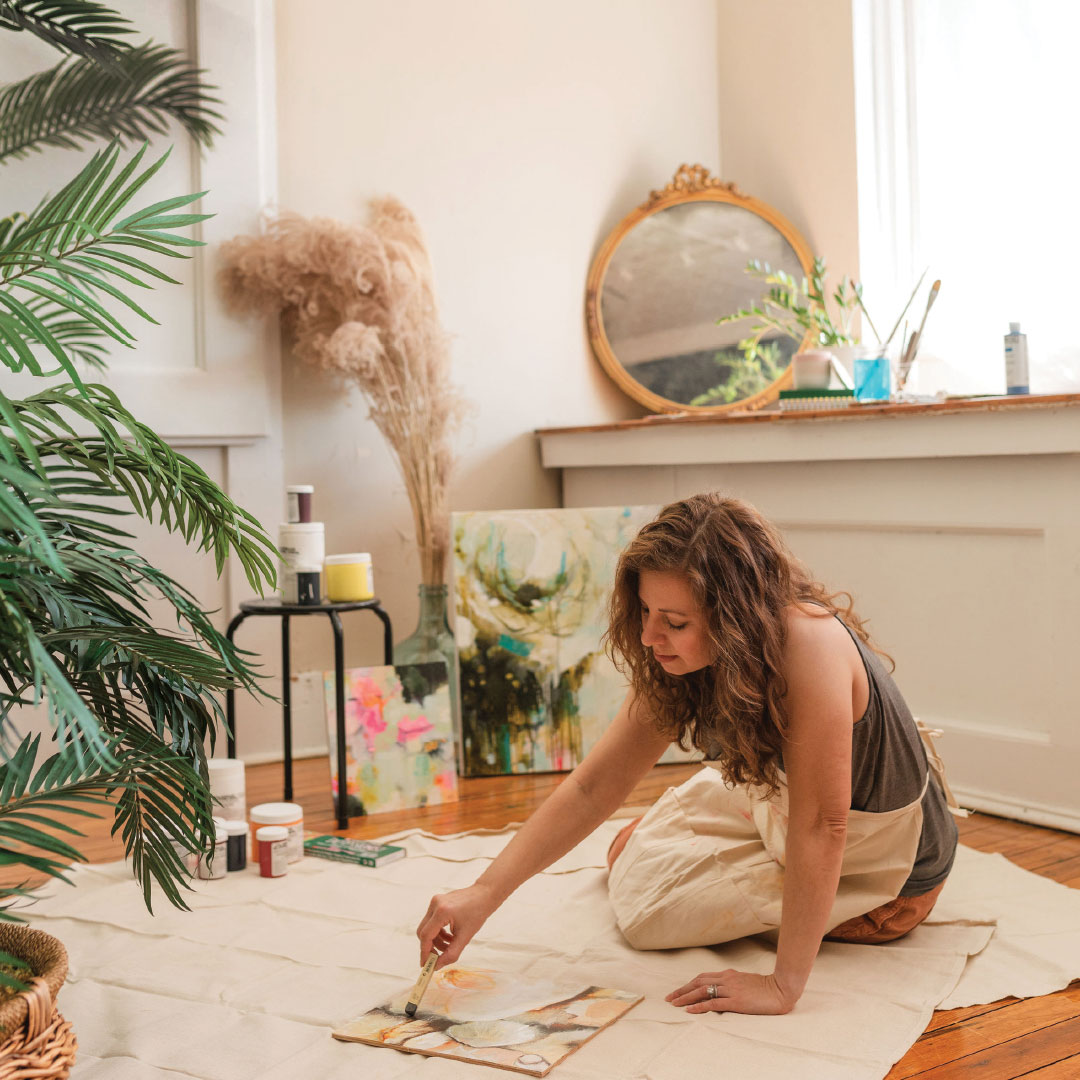 MARY CLAIRE TILLOTSON⎟ IN HER STUDIO WINTER 2023
7. Seek Inspiration from Diverse Sources
Artistic creativity thrives on diverse influences and perspectives. A wellspring of inspiration lies in artistic mediums, cultures, and historical periods. If you don't know where to start, try exploring the vibrant hues of a local art exhibition or immersing yourself in the rhythms of a foreign musical tradition.
The artist Yayoi Kusama draws inspiration from various sources, including nature, her struggles, and even her vivid hallucinations. Her eclectic artistic influences have enabled her to create works that resonate with global audiences.
8. Embrace Meditation and Mindfulness
Meditation is a powerful catalyst for artistic creativity. It cultivates emotional balance, mindful awareness, and creative resilience, all while improving focus. This practice can help you channel your turbulent emotions into your creative expression with authenticity and depth.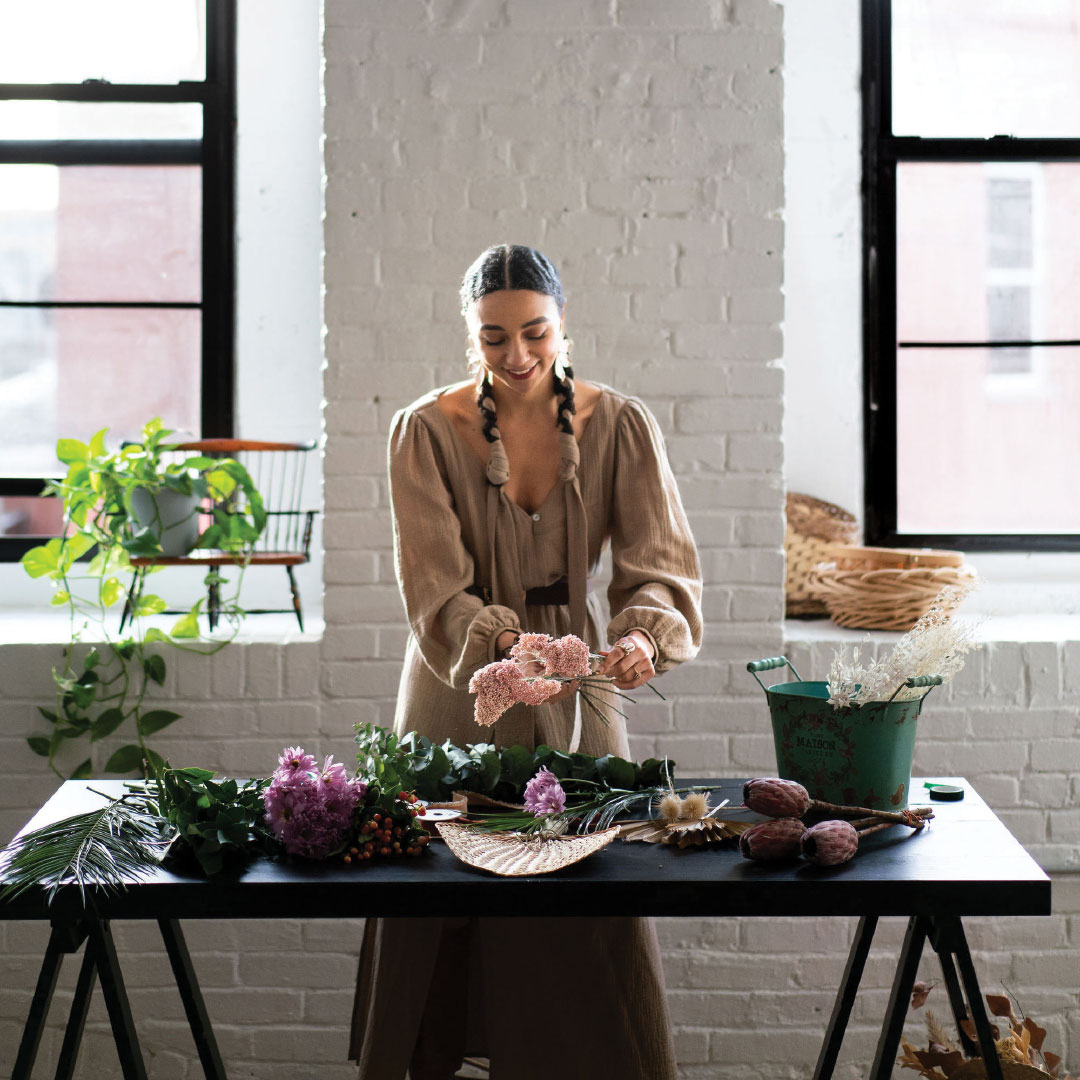 CAITY MACLEOD⎟ IN HER STUDIO SUMMER 2023
Art Prompts to Spark Your Artistic Creativity
Somerset Studio, the industry's most trusted and innovative mixed-media magazine, contains a wealth of art prompts within its pages. From creatively incorporating paint remnants into your artwork to creating paper dolls with old-fashioned magazines to using tea bags as a versatile art supply, these art prompts serve as conduits to your artistic creativity. Here are some of them.
Art Prompt 1
What letter from the alphabet can be written in the most unique number of ways? Think carefully about that, and fill this page with that letter by writing it in as many different styles as you can think of. Use a variety of writing tools, and even use your fingers. Get creative!
Art prompt from Somerset Studio Autumn 2020
Art Prompt 2
Perhaps the most boring part of being an artist is cleanup time. You've spent hours playing and now your workspace is a mess. If you find yourself in this situation with a gel printing plate that's full of old paint, try this method of cleaning it up, as inspired by Cat Kerr. Press a piece of packing tape firmly onto the plate. Some of the paint remnants will be picked up by the tape. Lift the tape up, and let dry. These painted "skins" can be used in a number of ways in your artwork. Try this, and adhere some of your favorite bits of painted tape to the page.
Art prompt from Somerset Studio Autumn 2022
Art Prompt 3
When it comes to using stencils, most artists pair them with spray inks or acrylic paints. We often forget to use them how they were originally intended, which was to draw shapes. Grab one of your favorite stencils and a pencil. Trace the design onto the page, and then fill in the design with a variety of different colors and doodles.
Art prompt from Somerset Studio Summer 2022
Art Prompt 4
Tea bags make such a versatile art supply. Each time you make a cup of tea, be sure to let the bag dry, cut it open, and remove the dried tea. You'll quickly see your stash grow. To make a unique background, use gel medium to adhere the flattened tea-bag paper in place. You can overlap them in some areas and also change their direction. To make it collage-ready, apply a layer of clear gesso to the page.
Art prompt from Somerset Studio Winter 2022
Here at Stampington & Company, our passion is to cultivate artistic creativity. Each and every magazine we make is designed to inspire, from Somerset Studio and Art Journaling to Art Quilting and In Her Studio. Click here to check them out.
You Might Also Like...