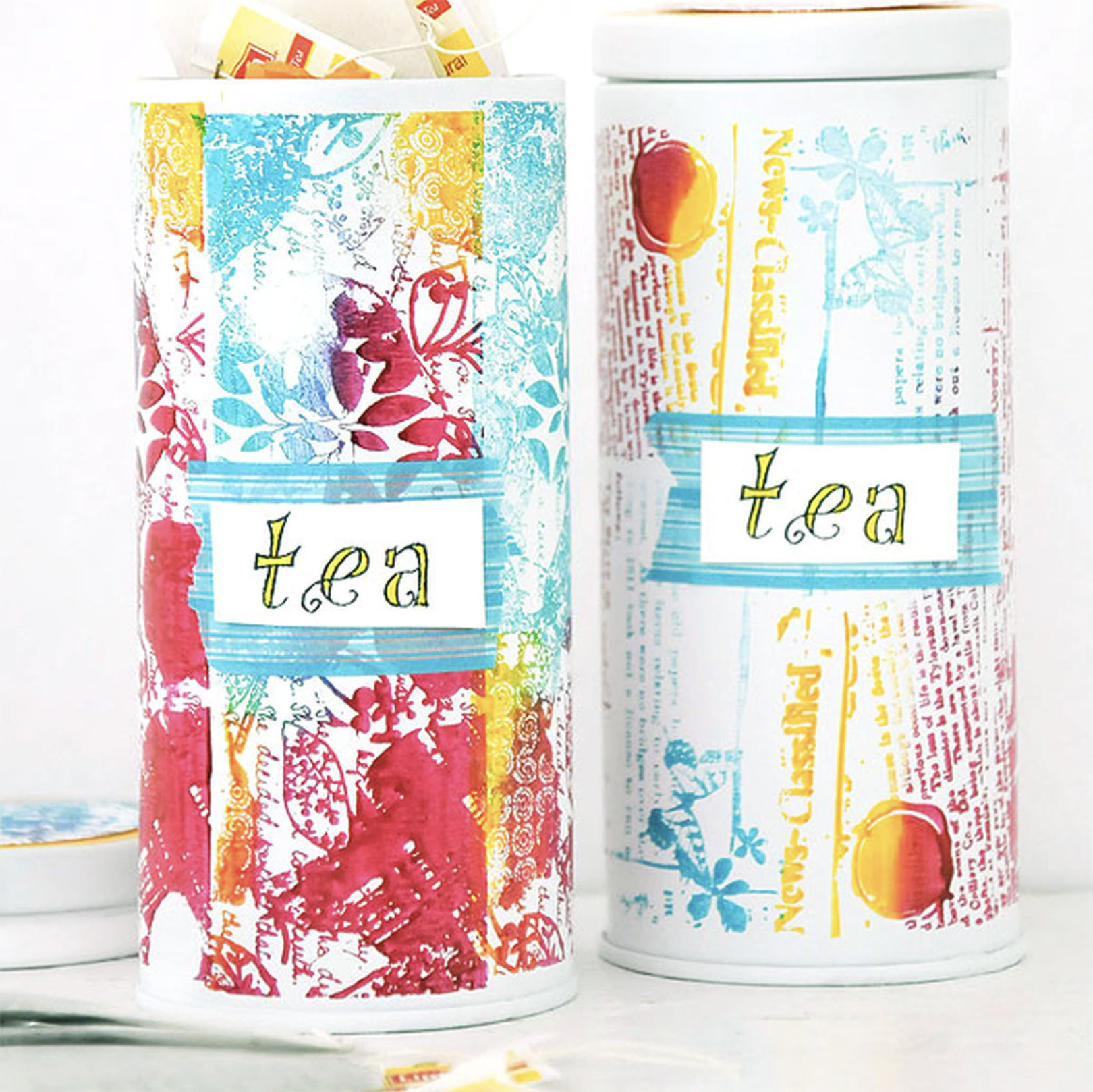 Summer officially begins this weekend! In celebration, we're sharing a fun summer project here on Somerset Place today. These colorful tea tins are perfect for storing your favorite summery flavored teas. Use them on your kitchen counter or gift them to friends and family.
How to Make Summer Tea Tins
1. Start by painting the tea tins white. You can use white gesso or alternatively use white acrylic paint, or even spray paint. However, if you are putting any kind of food or drink products in the tins then be sure to use something non-toxic.
2. Once the tins have dried you can stamp the colorful designs onto the outside. Gently roll the stamp on the outside of the tin (rock-a-blocks make this so easy). Re-ink the stamps carefully between each application.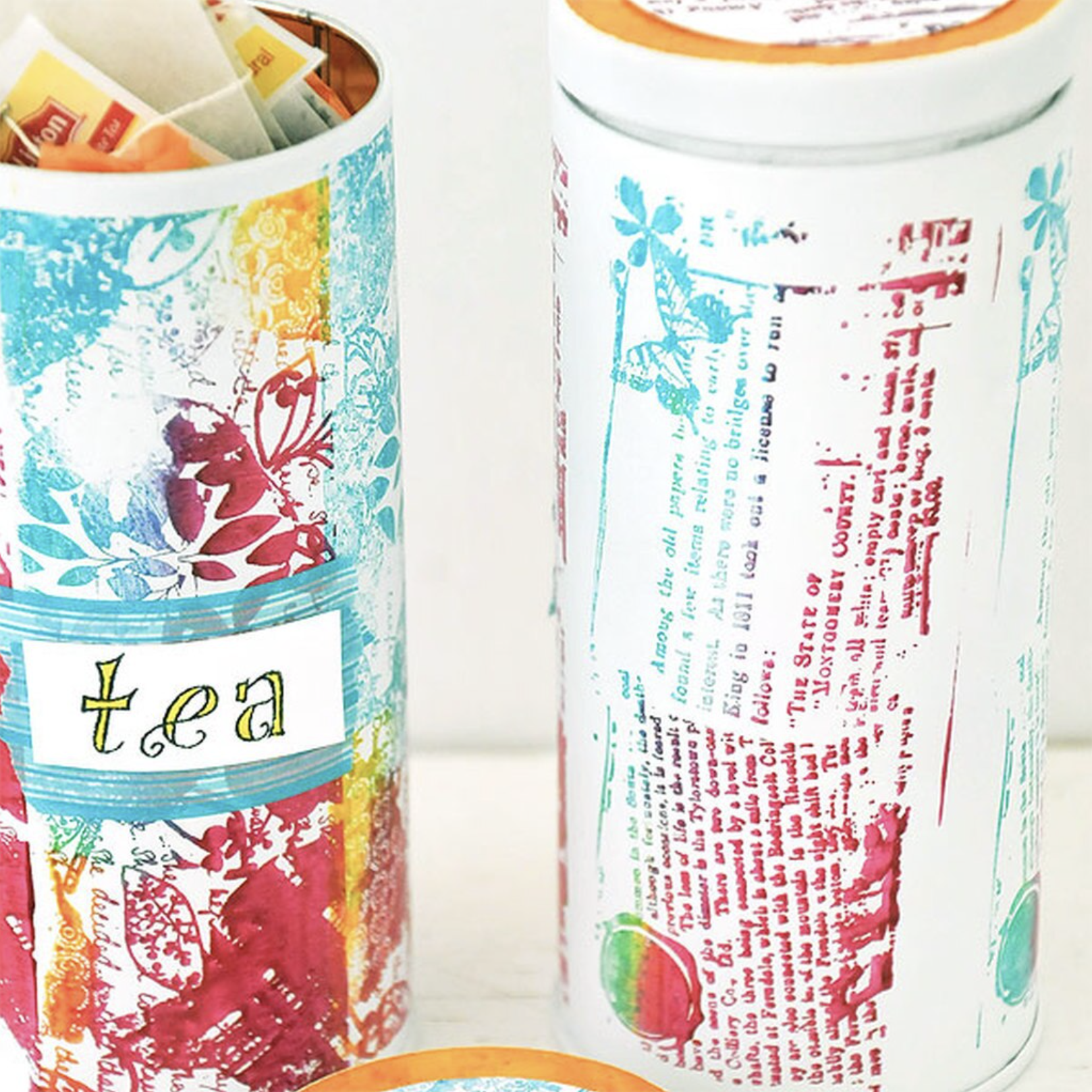 3. On the lids, carefully rub the mustard StazOn Ink and allow to dry. Stamp designs onto white card stock (this time using just one ink color), and then punch out the design with a circle punch and glue it to the center of the lid.
4. Stamp the word "tea" onto white cardstock using black ink with an acrylic mount. Color in the letters with a yellow gel pen. Cut the word out in a rectangular shape. On the outside of the tea tins, place a few strips of the blue washi, and then glue the word tea on the center of the washi tape.
For more DIY inspiration, browse our magazine library categorized by passion and interest!