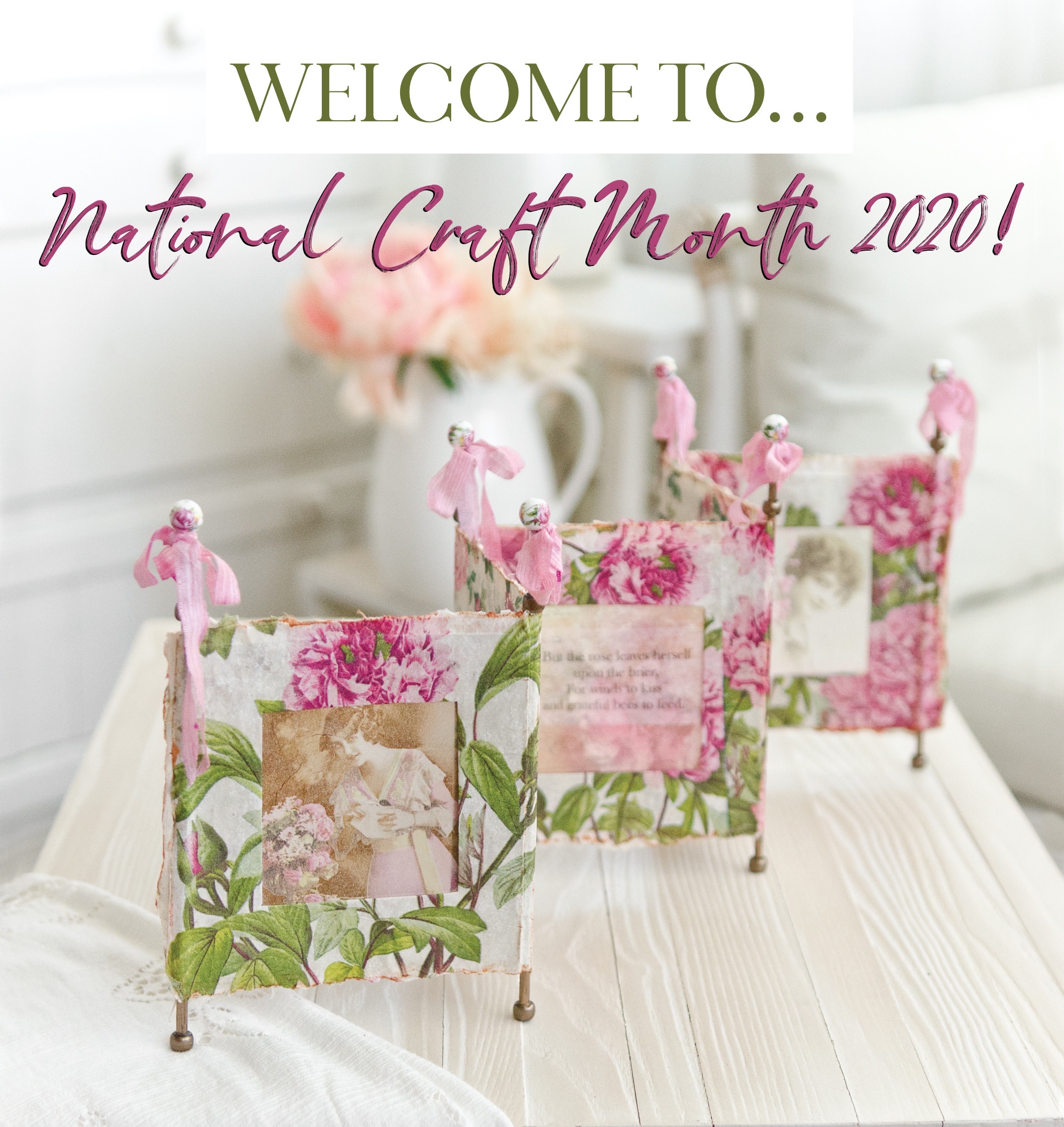 Project by Lisa Mallette
Friends, we are thrilled to kick off our annual National Craft Month celebration with you! For the entire month of March, we'll be hosting fun crafting challenges, giveaways, and more! We invite you to share your artwork by participating in the festivities listed below ...
You're Invited to Our National Craft Month Celebration
On Instagram:
Throughout the month of March, we invite you to participate in weekly craft challenges hosted on our Instagram page. From card making to upcycled projects, these activities are sure to spark your creativity! All weekly challenge participants will be entered to win a magazine issue of their choice and a grand prize winner will win a subscription. Plus, you just might see your project featured on our social media pages! Be sure to use the hashtag: #somersetcraftmonth on your posts and follow us on Instagram to keep up-to-date with these festivities.
On Pinterest:
Join our collaborative Pinterest board and share your artwork with us. Our editors will also be browsing this board for potential features in our publications!
You'll Automatically be Entered to Win a Free Magazine Subscription!
We can't wait to see your projects, and good luck! Here is to a month filled with creative inspiration.
- The Stampington & Company Team