Glimpse Inside September Issues + Your Chance to Win!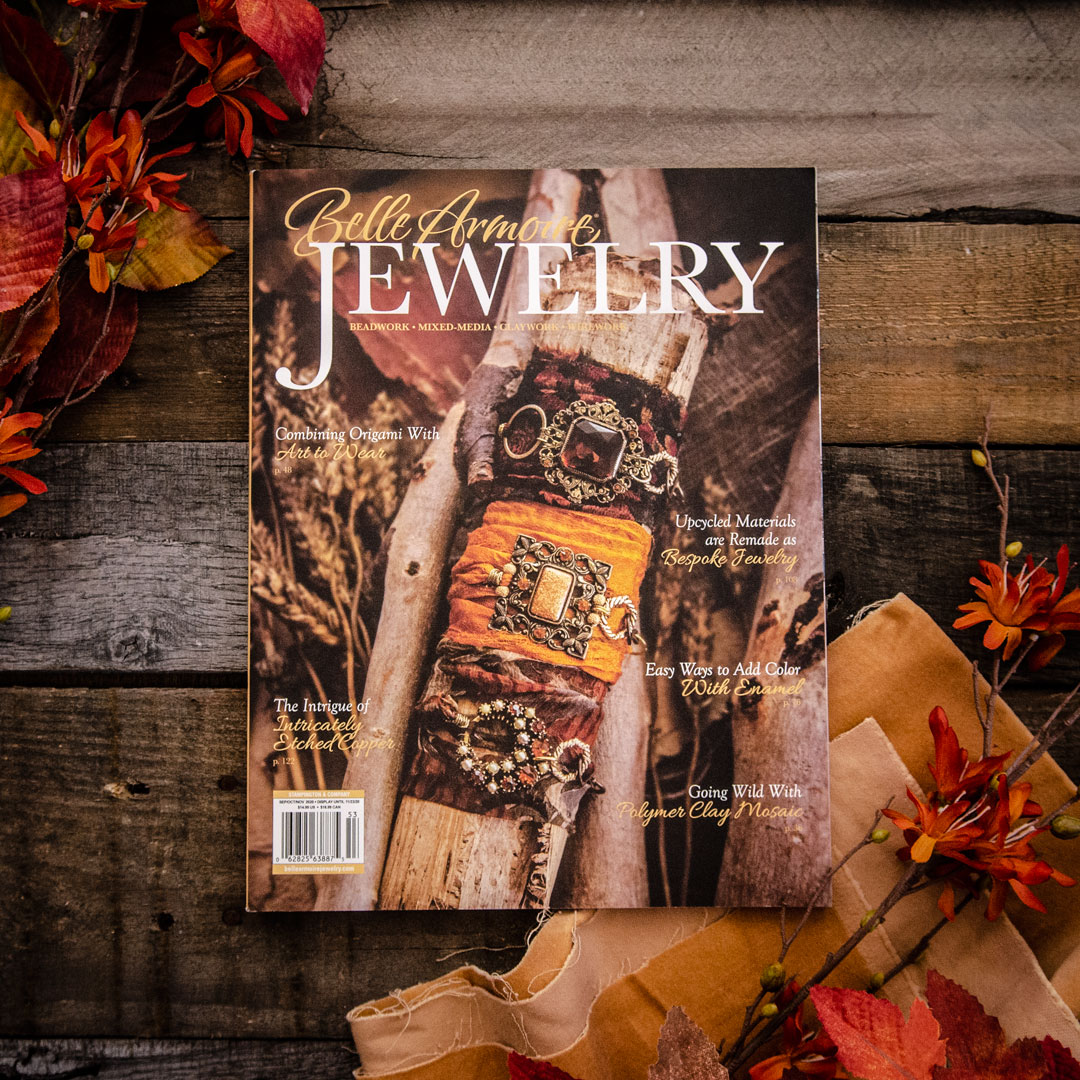 Our newest Autumn issues have arrived! Belle Armoire Jewelry, Art Quilting Studio, and Bella Grace are each filled with beauty and inspiration perfect for cozying up as we welcome the new season.
Click on any of the spotlighted titles below to get a sneak peek of featured articles and order your copies.
Copy code and paste at checkout: BLOG0920
*Coupon applies to September issues featured below only, and expires 9/30/20. One use per customer.
Belle Armoire Jewelry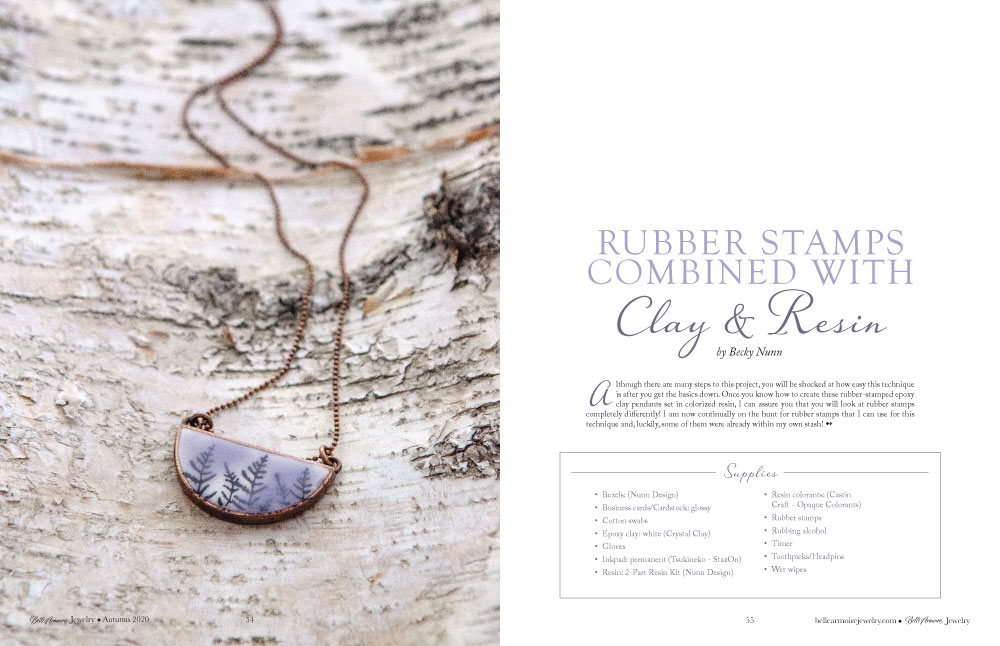 This autumn, explore the world of mixed-media jewelry inside the pages of Belle Armoire Jewelry. Each 144-page issue shares the latest tips and techniques to inspire your next jewelry creation!
Inside the Autumn 2020 Issue:
Botanical collage necklaces to keep springtime alive all year.
Learn how to acid-etch copper for stunning old-world style.
Tiny pieces of polymer clay are pieced together into realistic animal pendants.
Learn how to combine rubber stamping with epoxy clay.
Art Quilting Studio
This autumn, whether you stitch by hand or machine, with fabrics or paper, you'll be amazed by the unbelievable creations to be found in Art Quilting Studio.
Inside the Autumn 2020 Issue:
Olena Nebuchadnezzar shares her quilting knowledge in the Artist Portfolio.
Discover Caryl Bryer Fallert-Gentry's intricate, vibrant quilt designs.
Sharon Collins walks us through her fabric-dyeing process.
Laurie Russman finds solace in solitude with the joy quilt project.
Bella Grace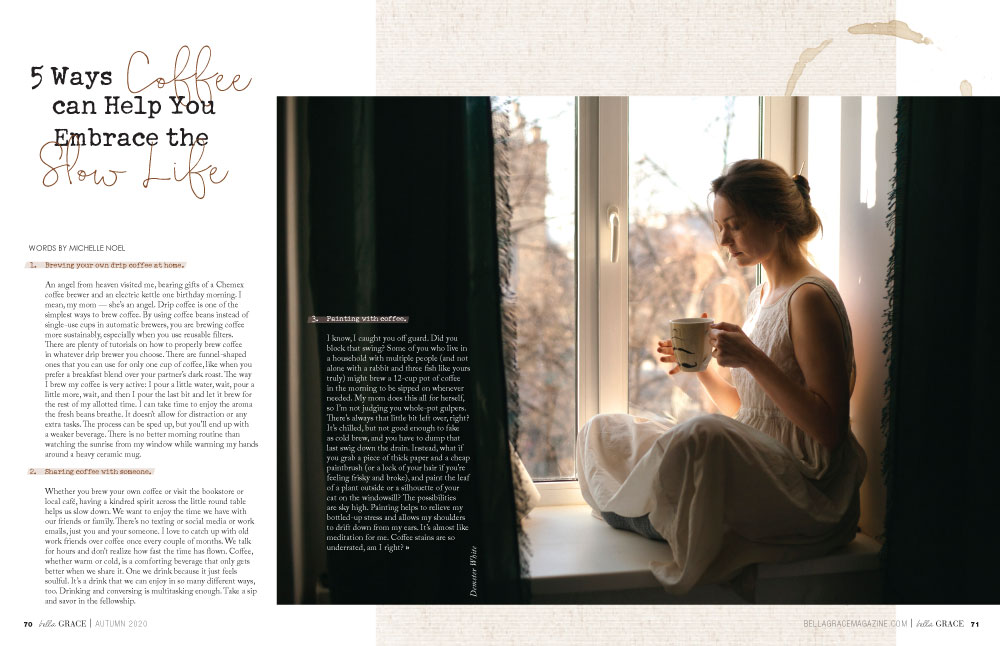 Bella Grace is a 160-page publication devoted to discovering magic in the ordinary and shares beautifully penned stories, inspirational quotes, and striking photographs that capture life's beautiful journey. If you are looking for the most creative, inspirational women's magazine available today, you've come to the right place!
Inside Issue 25 Issue:
Discover the practice of fall.
We share over 50 ways we've been surprised by life
Finding comfort for an autumn afternoon.
63 super powers we'd like to have.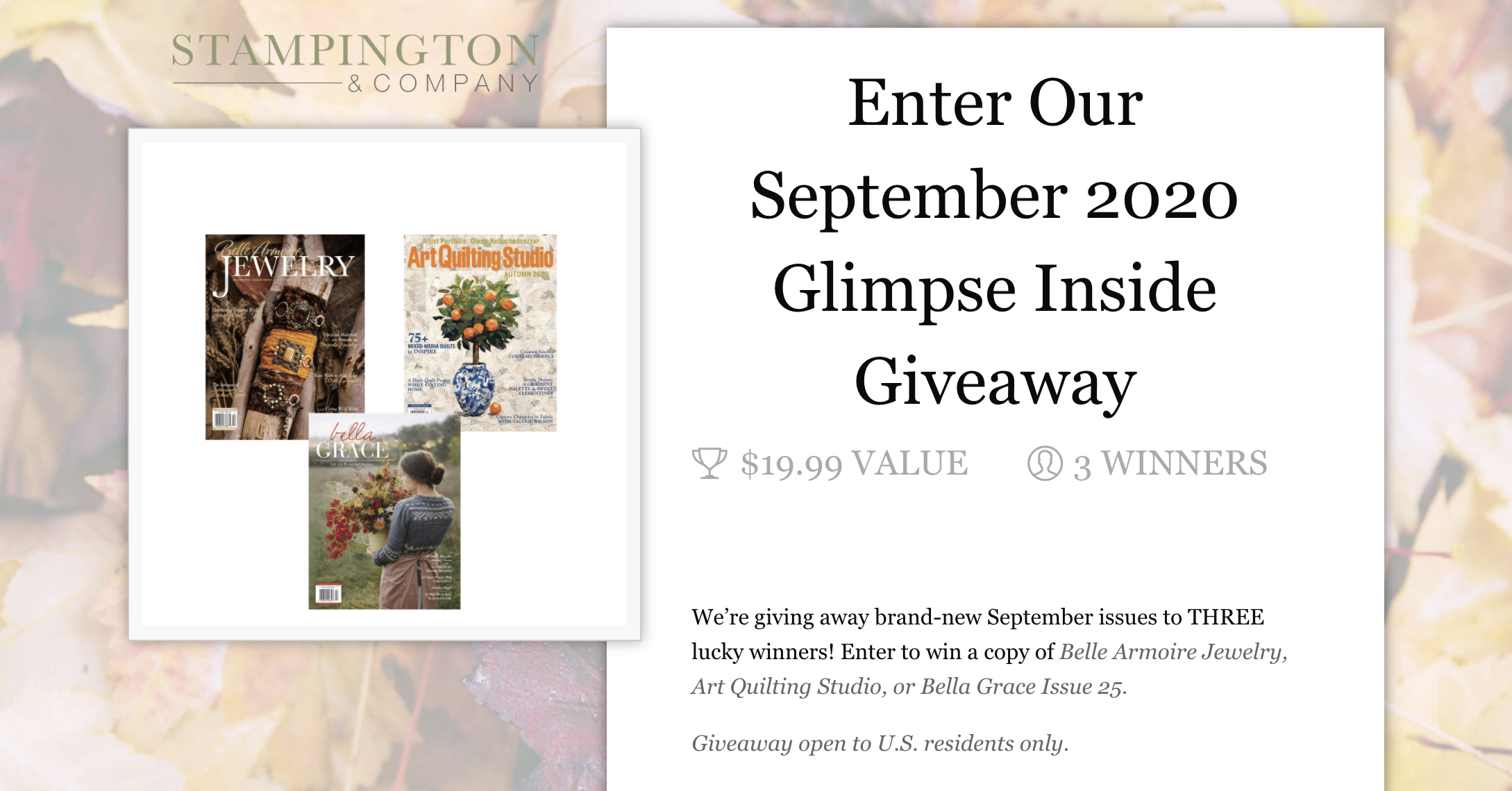 Click here to enter to win a September 2020 Issue of your choice!