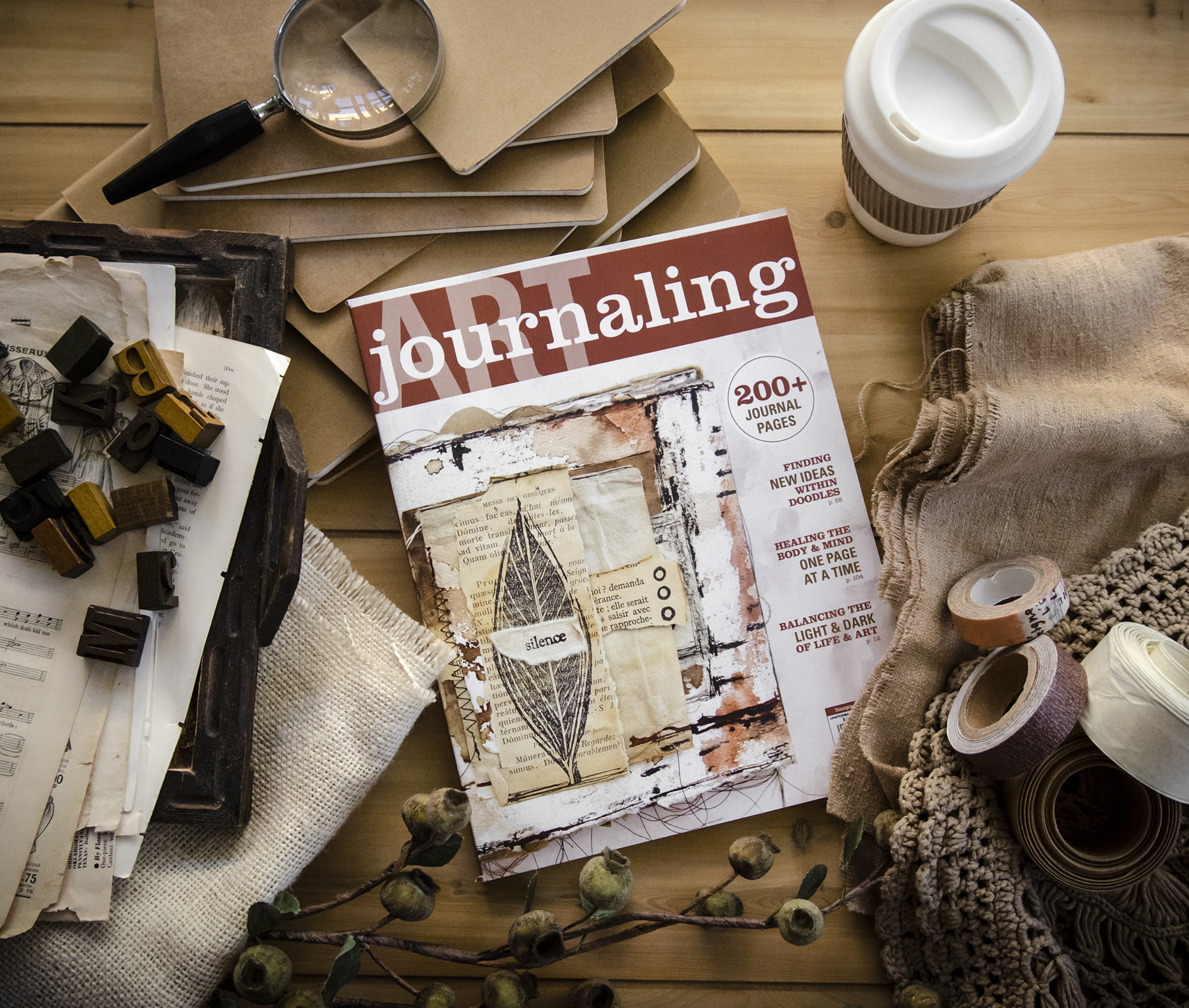 We're starting off the new year with 3 brand new issues filled to the brim with creative inspiration! Dive into Art Journaling featuring tips & tricks to take your journaling to the next level and record your thoughts on the pages of Field Guide to Everyday Magic, an inspiring workbook designed to celebrate the beauty in everyday. Plus, inside Mingle, we're sharing unique celebration ideas for a festive year ahead!
Click on any of the spotlighted titles below to get a sneak peek of featured articles. Also, be sure to clip your exclusive coupon code below to reserve your copies!
Receive $5 off on new January issues, $14.99 and up. Copy and paste coupon code*: BLOG0120 at checkout. (Discount code can only be used once per customer.)
Coupon is valid on the January 2020 releases of Art Journaling, Field Guide to Everyday Magic, and Mingle. Offer expires 1/31/20.
Art Journaling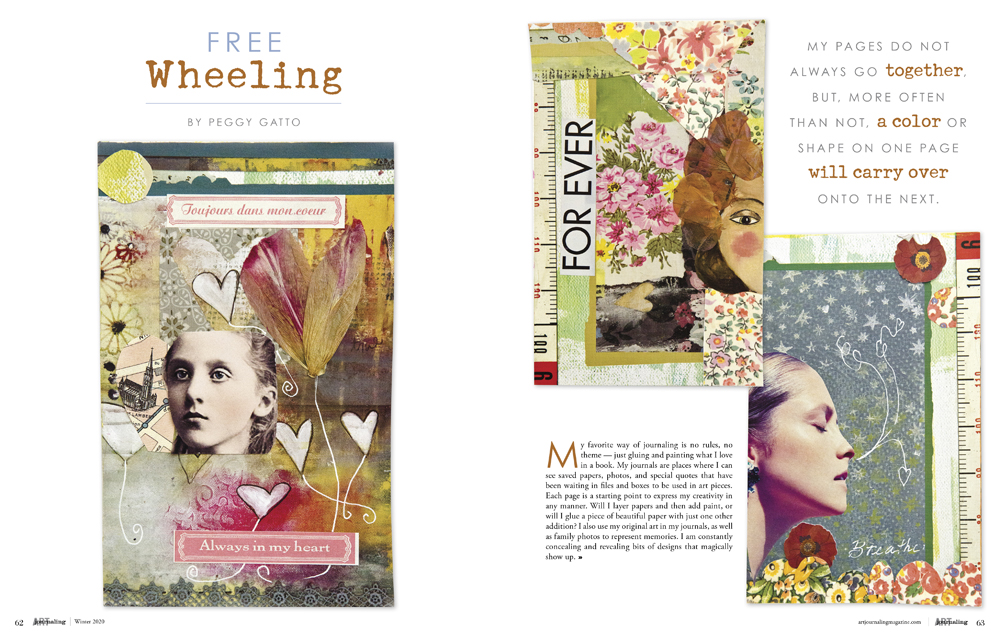 Are you ready to journal your year? The latest Art Journaling has even more tips and techniques to help you take your journaling to the next level. Cultivate a space that's free from judgment, and record moments in time, so you can enjoy them for years to come.
Inside the January 2020 Issue:
Patricia Mosca transforms her doodles into whimsical drawings.
Nature comes to life in Lynne Moncrieff's rustic journal.
Tina Walker experiments with creating on a smaller scale.
Extra invitations are upcycled into miniature handmade art journals in Bound for Art.
Threads and hand-stitching take center stage in a unique art journal.
Beautiful journal pages and courageous stories from acclaimed mixed-media artists.
Field Guide to Everyday Magic
The turn of the New Year is the perfect time for checking in, making lists, setting goals, and investing in your personal well-being. As you journal your way through Field Guide to Everyday Magic Issue 5, discover what brings you the most joy, so you can prioritize the things you value most throughout 2020 and beyond. This special workbook is filled entirely with the thought-provoking prompts, journaling space, captivating photographs, and inspirational quotes that Bella Grace magazine has come to be known for.
Mingle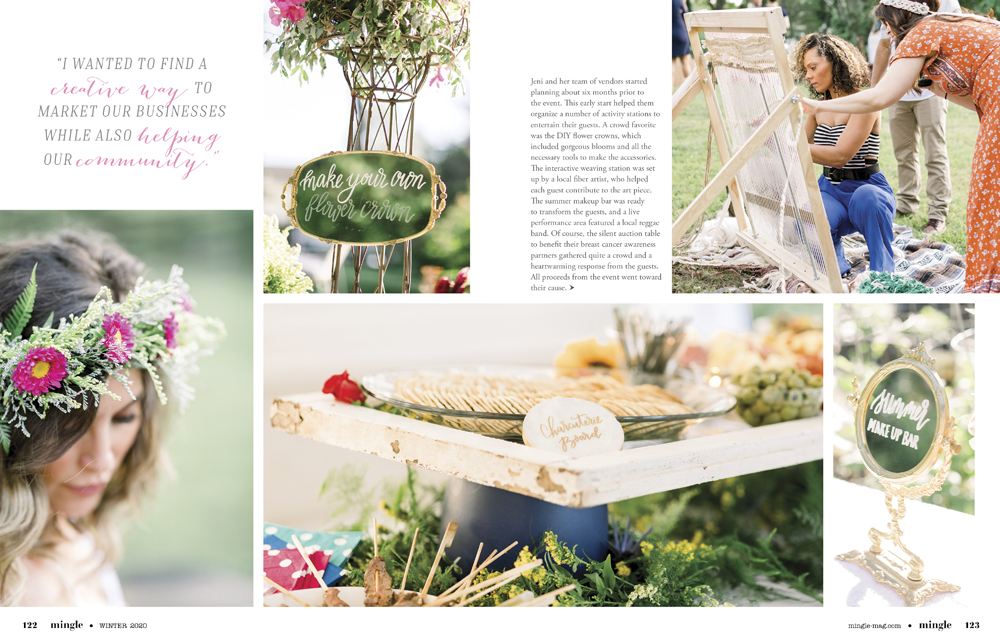 Discover creative ideas for unique gatherings for the New Year and beyond inside this exciting edition of Mingle.
Inside the January 2020 Issue:
Girl power! Tara Berger gives us a sneak peek into her health and wellness party.
Blogger and fashion designer Rachel Parcell hosts a simple, intimate galentine's party for her sisters.
Discover the winter freedom dinner hosted by Kelly Welk.
Stefanie Kamerman shares a vibrant garden party.
Pull out your records with Jennifer Prince's themed bridal shower.
Danielle Shaw-Vaccariello takes you into the jungle with a dinosaur-themed birthday bash.
Travel to Havana with Jamie Forsythe and her friends.
Heather Johnston invites you to a baby shower full of wilderness skills and coffee.
Click Below to Enter to Win a January 2020 Issue of Your Choice!