Glimpse Inside December Issues + Your Chance to Win!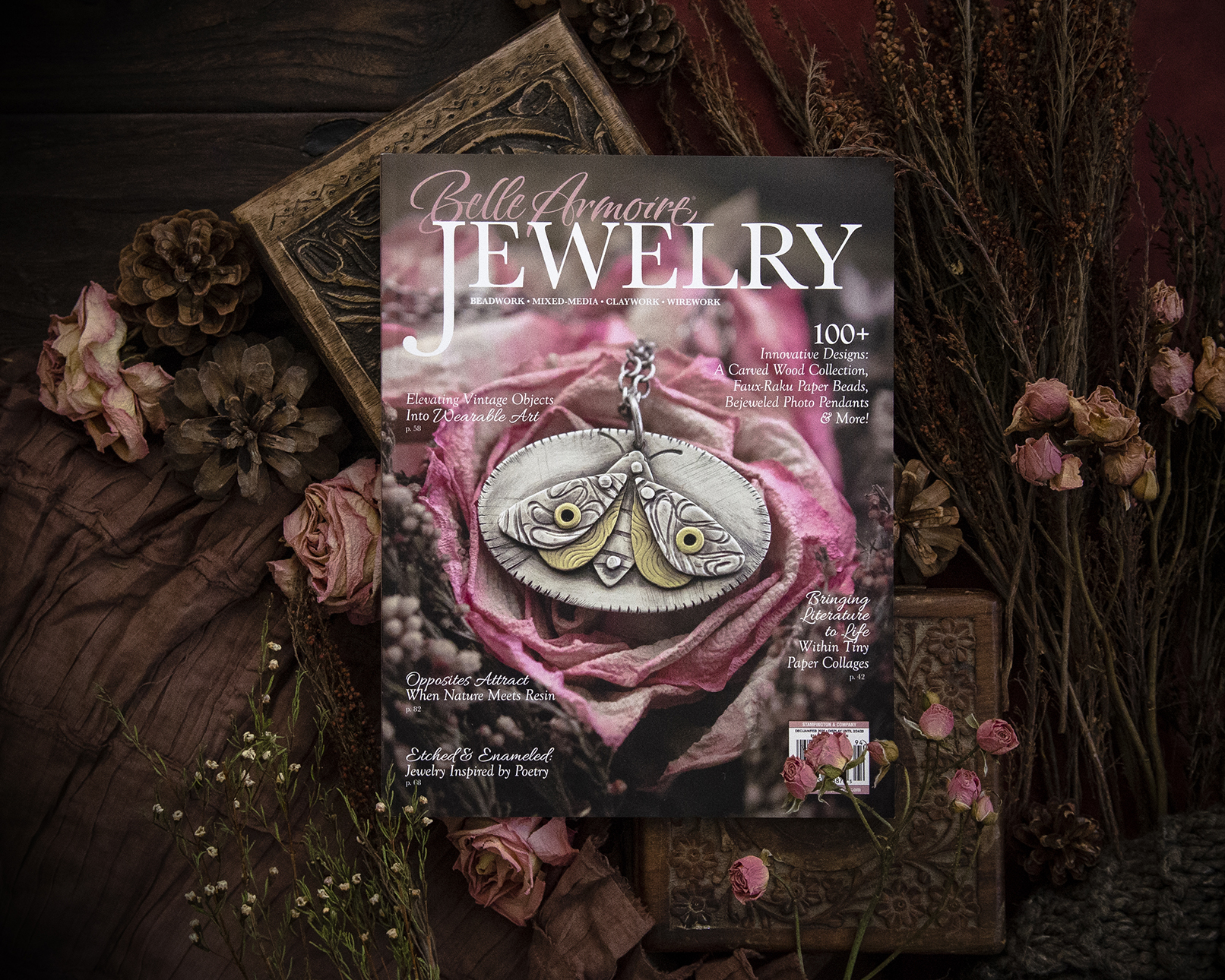 Our December issues have arrived and they are filled to the brim with creative inspiration! Belle Armoire Jewelry features a range of jewelry-making projects including vintage pieces, seasonal inspiration, and everything in-between while Art Quilting Studio highlights a wide variety of quilting projects. If you're looking for a respite from the holiday hustle and bustle, we invite you to cozy up with Bella Grace Issue 22, a compilation of beautiful stories and writing prompts dedicated to discovering magic in the ordinary.
Click on any of the spotlighted titles below to get a sneak peek of featured articles. Also, be sure to clip your exclusive coupon code below to reserve your copies!
Receive $5 off on new December issues, $14.99 and up. Copy and paste coupon code*: BLOG1219 at checkout. (Discount code can only be used once per customer.)
Coupon is valid on the December 2019 releases of Belle Armoire Jewelry, Art Quilting Studio, and Bella Grace. Offer expires 12/31/19.
Belle Armoire Jewelry
This winter get ready to explore and be inspired by the world of mixed-media jewelry behind the pages of Belle Armoire Jewelry. Inside every 144-page issue of Belle Armoire Jewelry Magazine you can find an abundance of the latest jewelry-making techniques and projects.
Inside the December 2019 Issue:
Learn how to transform vintage items into one-of-a-kind assemblage jewelry.
Becky Nunn shares how to make delicate snowflake necklaces using Easy Mold Silicone Putty.
Tiny paper collage pendants bring Alice in Wonderland to life.
Learn the story behind Ana Ristic's expertly crafted miniature leather book pendants.
Wear your cherished memories in bejeweled frame necklaces.
Art Quilting Studio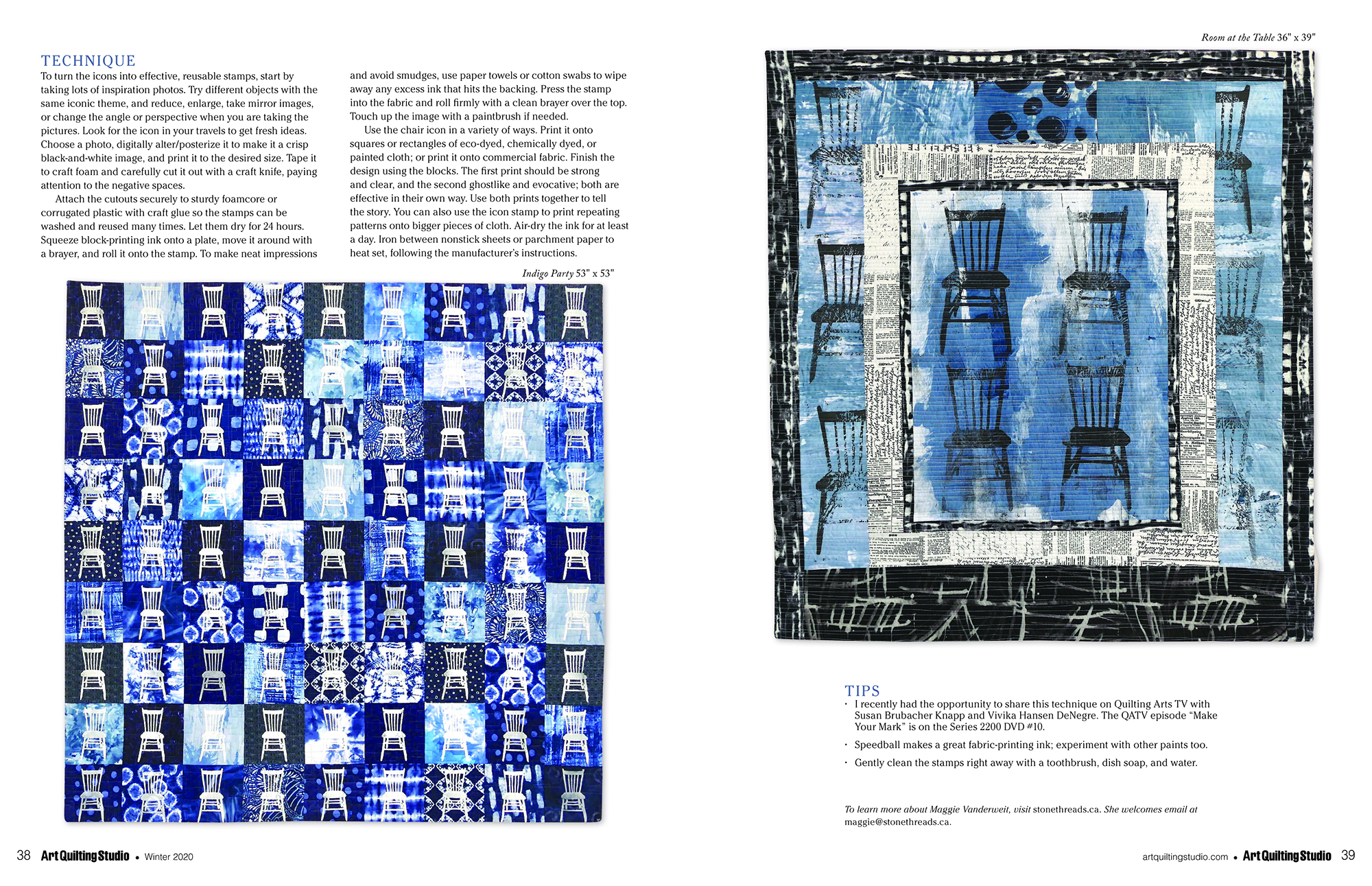 Cozy up with the winter edition of Art Quilting Studio and the variety of quilted features found in every shape, style, and color. Whether you stitch by hand or machine, with fabrics or paper, we hope you'll join us on this journey where everyone is invited to experience the joy of quilting within the pages of Art Quilting Studio!
Inside the December 2019 Issue:
Discover the mastery of Geri Patterson-Kutras in the Artist Portfolio.
Eileen Williams shares her ocean-themed Seascapes in the Series Showcase.
Jennifer Hammond Landau explains how she transforms templates into art quilts.
Travel to Alaska with Carrie Payne.
Explore the wonders of mosaic quilting with Jane Weier.
Sara Impey shows how powerful stitched words can be.
Learn all about Laurie Russman's quilt The Night Garden.
Barbara Yates Beasley gives us a peek inside her Best Friends animal series.
Bella Grace
Bella Grace is a special, 160-page publication devoted to discovering magic in the ordinary. If you are looking for the most creative, inspirational women's magazine available today, Bella Grace is here for you.
Inside Issue 22:
Our readers share the rules they're no longer following.
Keeping cozy in the Alaskan frontier.
Kristina Roth George tells us about the books her dog has devoured, and what means to her.
Michelle GD shares what she does when plans don't work out.
Making peace with where you come from.
A reflection on adult friendships.
Click Below to Enter to Win a December 2019 Issue of Your Choice!