Have you heard the good news? GreenCraft is making a comeback!
We really missed having a magazine that appealed to such a wide range of crafters and makers. And in true, Stampington fashion, we've decided to make it better than ever before!
The newly revamped GreenCraft magazine shares 144 pages of stylish and sustainable DIY craft projects. From paper crafts and wearable arts to home decor and more, you'll discover hundreds of creative uses for old items and Earth-friendly materials. Give normally discarded items new life by turning them into functional, eco-chic creations!
In celebration of GreenCraft's return, we're sharing this fun, upcycled DIY project with you today.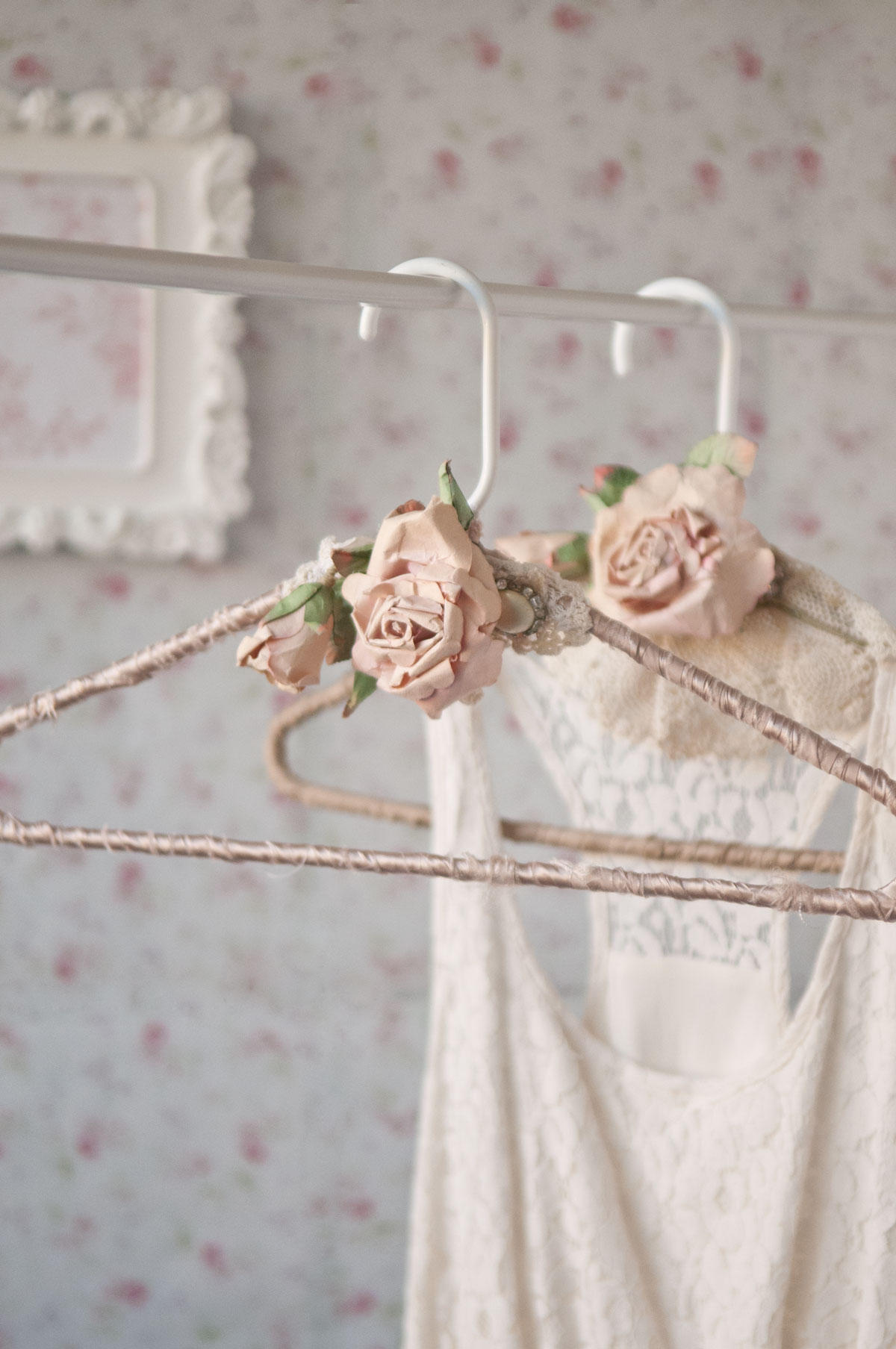 Artfully Adorned Wire Hangers DIY Project
This article was contributed by Edan Ruthan Miller and originally published in Somerset Home, Spring 2016.
It isn't very often that you have an opportunity to write about your hang-ups. It's not that no one cares to listen to your complaints or opinions, but to be able to air them out in public is not always welcome. I love these particular "hang-ups." Most of my hang-ups I try to recover from, but these particular hangs-ups I spend the time to make more of. It's safe to say that I do literally have some problems with hangers and I'm not alone.
From the inventor of the humble hanger, Albert Parkhouse, to the famous "Mommie Dearest" movie scene where Joan Crawford lost it over her daughter's expensive clothes hung on wire hangers, we have allowed our lives, to some extent, revolve around hangers. Wire hangers get tangled and no amount of shaking them helps. Shaking your fist doesn't help either, hence, my hang-up. When plastic hangers came out, I thought my hang-up with hangers was under control, and then, scooped necklines came into vogue. Plastic hangers are so slick they shed scooped neckline shirts like leaves falling from trees. They gave me yet another hang-up.
I didn't have Joan Crawford's velvet padded hangers, but I did have a forest of plastic hangers shedding their shirts. I grabbed one by its skinny little neck and wrapped old panty hose around the entire thing like you would coil ribbon around a pencil. Voilá! Eureka! No more shirt shedding! There is a motley crew of hangers in my closet now because of the discarded T-shirts and scrap fabrics that come my way. With the "two birds and one stone" principle I have dealt with one of my hang-ups and have found a very relaxing hobby. Speaking of birds, we don't have it so bad actually; some of the Victorian hangers were similar to birdcages for their billowing skirts and corsets. So, when it comes to our hang-ups, do like Mr. Albert and deal with them with some creative ingenuity.
Avoid being like Mommie Dearest or your kids might write a book and movie about you. By the way, Albert did not get the credit, or the revenue, for his solution to a jammed coat rack. I think he deserves some credit … at least for my hang-ups.
Supplies
Fabric scissors
Fabric strips
Hot glue
Needle & thread
Plastic hangers
Ribbon ties
Silk flowers
Tassels

Technique
Cut or tears strips of fabric, approximately 1–2 inches wide. Wrap a hanger with long strips of fabric, overlapping the edges if you have short strips. Continue to wind the fabric around the hanger and secure the ends with a needle and thread or a glue stick. The technique is reminiscent of braiding rag rugs. For added pizzazz, adorn with feathers, tassels, doilies, silk flowers, or whatever you have on hand as if you are decorating a gift.
Tips
The best fabrics for this project that have a grip are knits or fleece. Discarded sweatshirts, old T-shirts, or any scrap of fleece left over from a project work well.
The wider the fabric strips, the less wrapping you have to do.
These would make wonderful bridal shower gifts for a bride's trousseau, or to astound your dinner guests with a closet of decorated hangers for their coats — they will be great conversation starters.
Do you have a special dress that could be hung on one of these beauties for an unusual, original art piece?
Edan Ruthan Miller lives in Minnesota with her husband Bob and her grown children and an assembly of wonderful grandchildren of assorted shapes and sizes. She welcomes emails at ermiller52@charter.net, and has a blog that she updates infrequently at edansprairie.com.