The creative women who grace the pages of In Her Studio are generous in so many ways — with their time, experience, advice, support, and so much more. In their articles, many featured artists have chosen to share the books that inspired them in significant ways — to create art, to believe in themselves, to build their businesses, and even to appreciate the beauty in the world. Here, we share 35 of those books in hopes that they inspire you as well.
35 Inspiring Books to Fuel Your Creative Journey
1. "The Calling" by Rha Goddess (Saint Martin's Essentials, 2020)
2. "Erosion" by Terry Tempest Williams (Sarah Crichton Books, 2019)
3. "Show Your Work" by Austin Kleon (Workman Publishing Company, 2014)
4. "All Marketers are Liars" by Seth Godin (Penguin Publishing Group, 2012)
5. "Two Weeks Notice" by Amy Porterfield (Hay House Business, 2023)
6. "Deep Work" by Cal Newport (Grand Central Publishing, 2016)
7. "The Lion Tracker's Guide to Life" by Boyd Varty (HarperOne, 2019)
8. "My Story as Told by Water" by David James Duncan (Counterpoint, 2002)
9. "Devotions" by Mary Oliver (Penguin Press, 2017)
10. "Getting to Center" by Marlee Grace (William Morrow, 2020)
11. "How to Not Always Be Working" by Marlee Grace (Morrow Gift, 2018)
12. "The Creative Habit" by Twyla Tharp (Simon & Schuster, 2006)
13. "Make Your Art No Matter What" by Beth Pickens (Chronicle, 2021)
14. "Every Day is a Poem" by Jacqueline Suskin (Sounds True, 2020)
15. "Sew it Yourself" by Daisy Braid (Hardie Grant, 2022)
16. "Mending Matters" by Katrina Rodabaugh (Abrams, 2018)
17. "Modern Quilting" by Julius Arthur (Hardie Grant, 2021)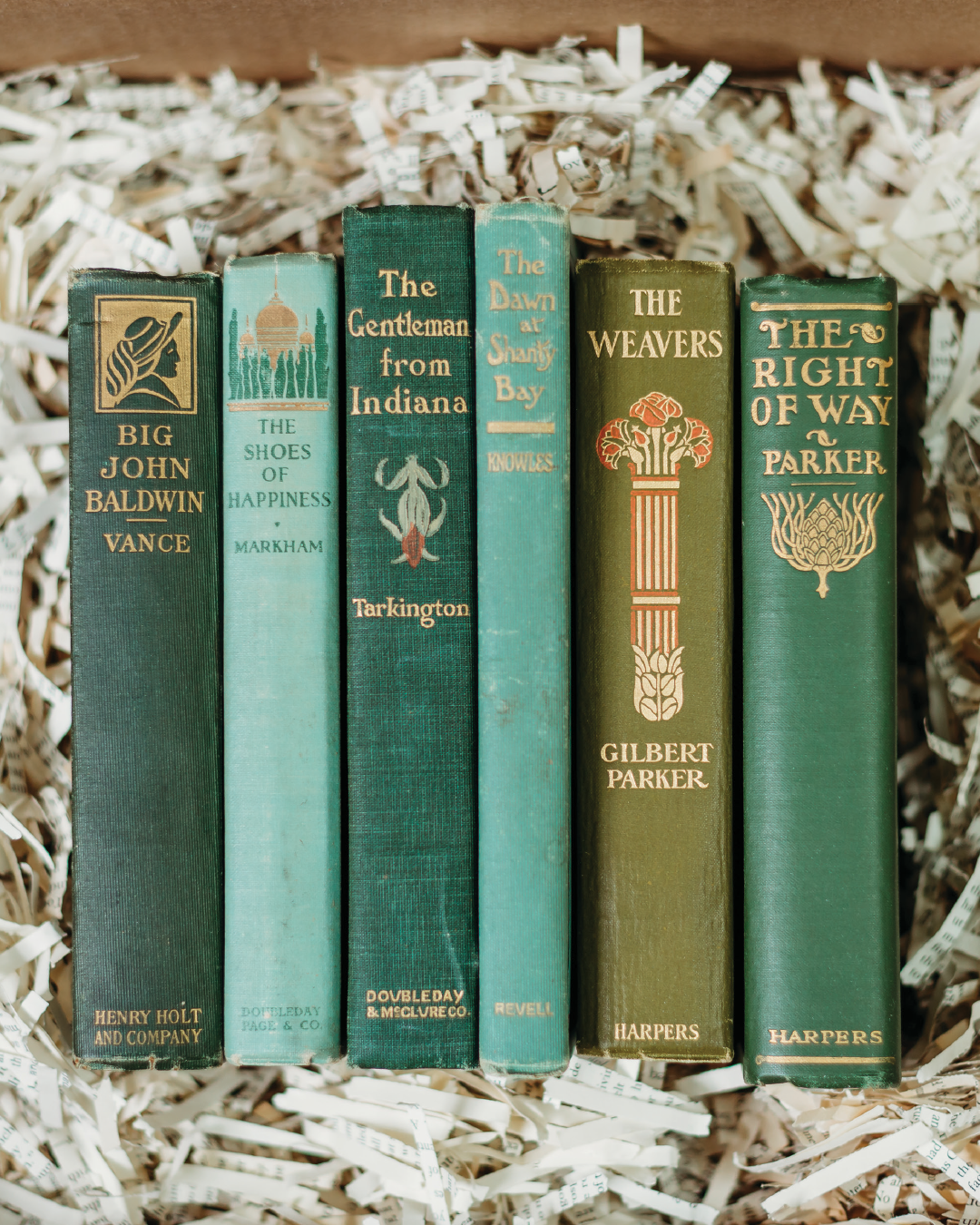 COURTNEY LECLAIRE⎟ IN HER STUDIO SUMMER 2022
18. "How to Sew Clothes" by Amelia Greenhall and Amy Bornman (Abrams, 2023)
19. "Succulent Wild Woman" by SARK (Atria, 1997)
20. "The Artist's Way" by Julia Cameron (TarcherPerigee, 2016)
21. "Big Magic" by Elizabeth Gilbert (Riverhead Books, 2015)
22. "Everyday Matters" by Danny Gregory (Hachette Books, 2007)
23. "How to Be an Explorer of the World" by Keri Smith (Penguin Books, 2008)
24. "Beautiful Oops" by Barney Saltzberg (Workman Publishing Company, 2010)
25. "A Big Important Art Book (Now With Women)" by Danielle Krysa (Running Press, 2018)
26. "Why I Wake Early" by Mary Oliver (Beacon Press, 2005)
27. "She Walks in Beauty" by Caroline Kennedy (Grand Central Publishing, 2016)
28. "The War of Art" by Steven Pressfield (Rugged Land, 2022)
29. "Art & Fear" by David Bayles and Ted Orland (Image Continuum Press, 2001)
30. "Writing Down Your Soul" by Janet Conner (Plum Island Press, 2015)
31. "Make Your Own Ideabook" by Arne and Carlos (Trafalgar Square Book, 2016)
32. "How to be an Artist" by Jerry Saltz (Riverhead Books, 2020)
33. "Die Empty" by Todd Henry (Portfolio, 2013)
34. "Feck Perfuction" by James Victore (Chronicle Books, 2019)
35. "Find Your Voice" by Noor Unnahar (Clarkson Potter, 2018)
For more, check out this blog: 60+ Books For Igniting Inspiration
These inspiring books were shared on the pages of In Her Studio by Kim Thompson (Autumn 2023 Issue), Justice McNeil Sumser ( Autumn 2023 Issue), Zinnia Falcon (Autumn 2022 Issue), and Caylee Grey ( Autumn 2022 Issue). In Her Studio magazine takes readers on a tour through the creative spaces and lives of female artists, designers, and makers. Click here to check it out and discover art studios in every style and size, along with ideas, insights, and advice for enriching your creative pursuits.