10 Ways to Use Tags in Your Art Journal
Today the managing editor of Art Journaling, Amber Demien, stops by Somerset Place to share a variety of creative ways to use tags in your own journal!
My favorite thing about mixed-media art has always been its absolute lack of limitations. When you can use or include anything and everything in your artwork, you can express yourself in infinite ways. As managing editor of Art Journaling magazine, I've seen some truly innovative uses of everyday objects on the pages of art journals. One such seemingly mundane object that can become an eye-catching art supply is the humble shipping tag. Shipping tags offer a blank slate for any media and their sturdiness makes them especially suited for paint. I've brought together some of my favorite uses of tags from recent issues of Art Journaling that I hope will spark some inspiration for your own artwork — so, tag … you're it!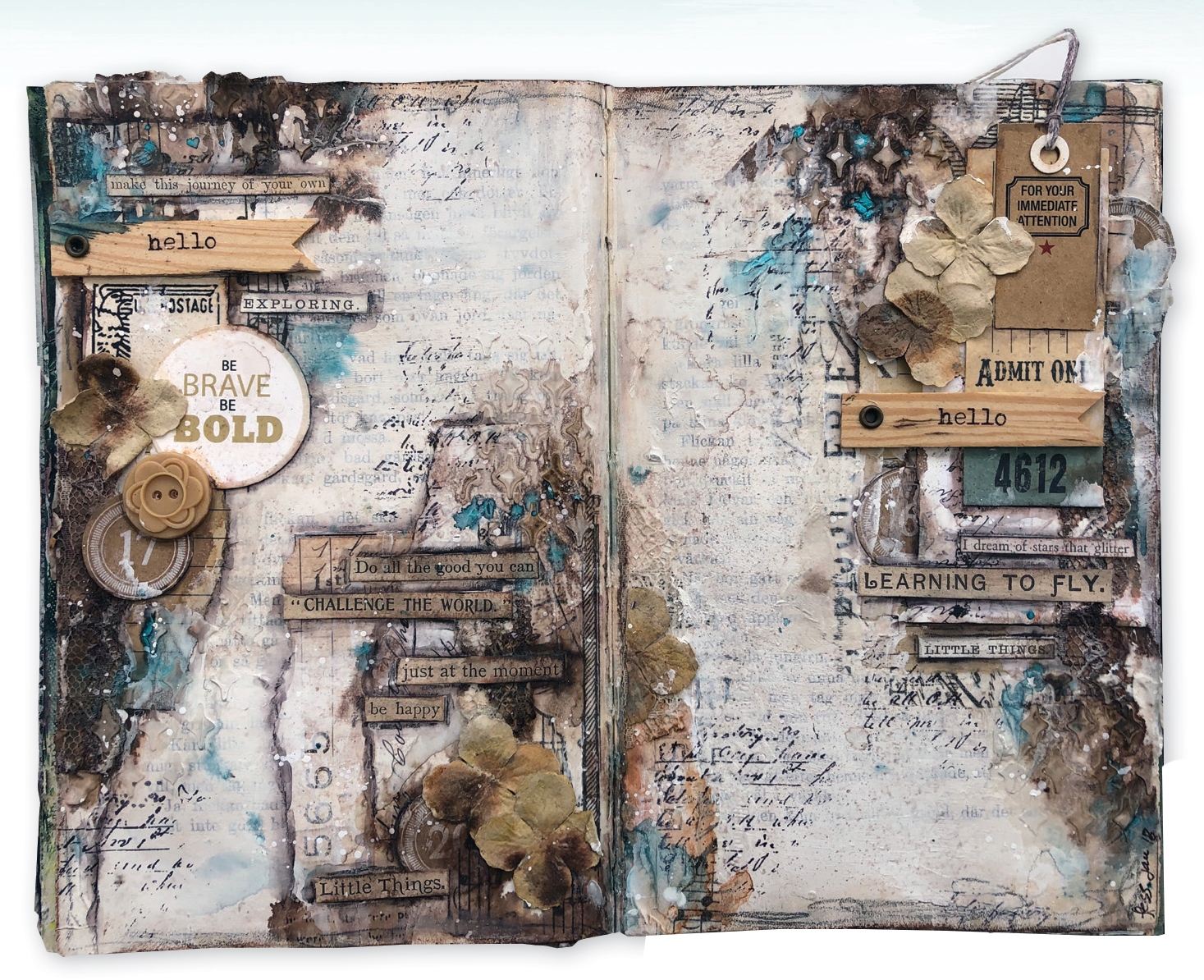 Jessica Rosengren's artwork is filled with lovely layers and texture, so it's the perfect place for a tag to make a statement. She stamped a sentiment onto a kraft paper tag, which stands out as a focal on the page. See more from this art journal in the Spring 2020 Issue of Art Journaling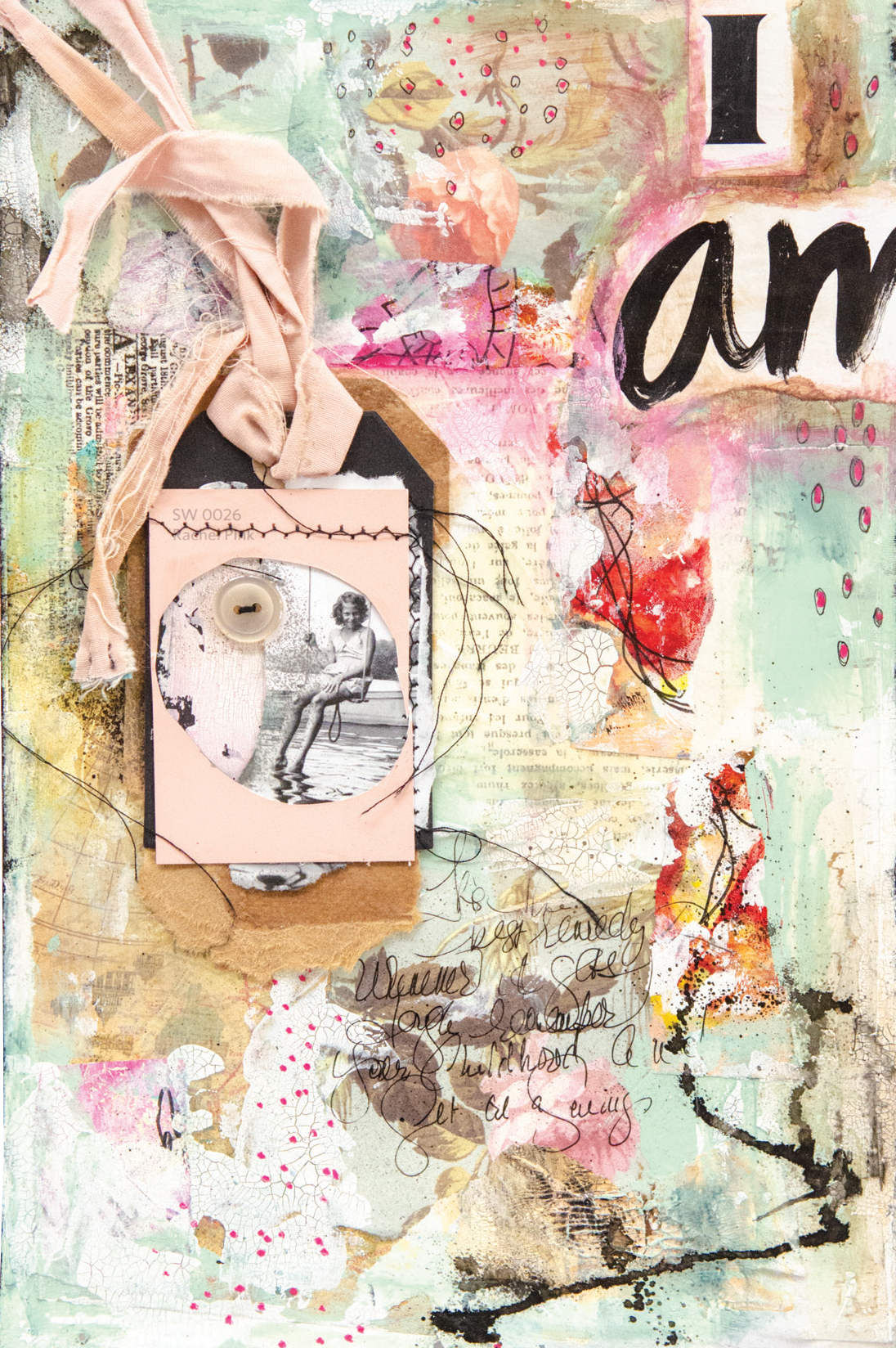 A tag doesn't need to be immediately recognizable to add interest to a page, as Lesley Iverson has proven here. This beribboned black tag is layered with a paint sample and vintage photo for a one-of-a-kind embellishment. See more from this art journal in the Summer 2020 Issue of Art Journaling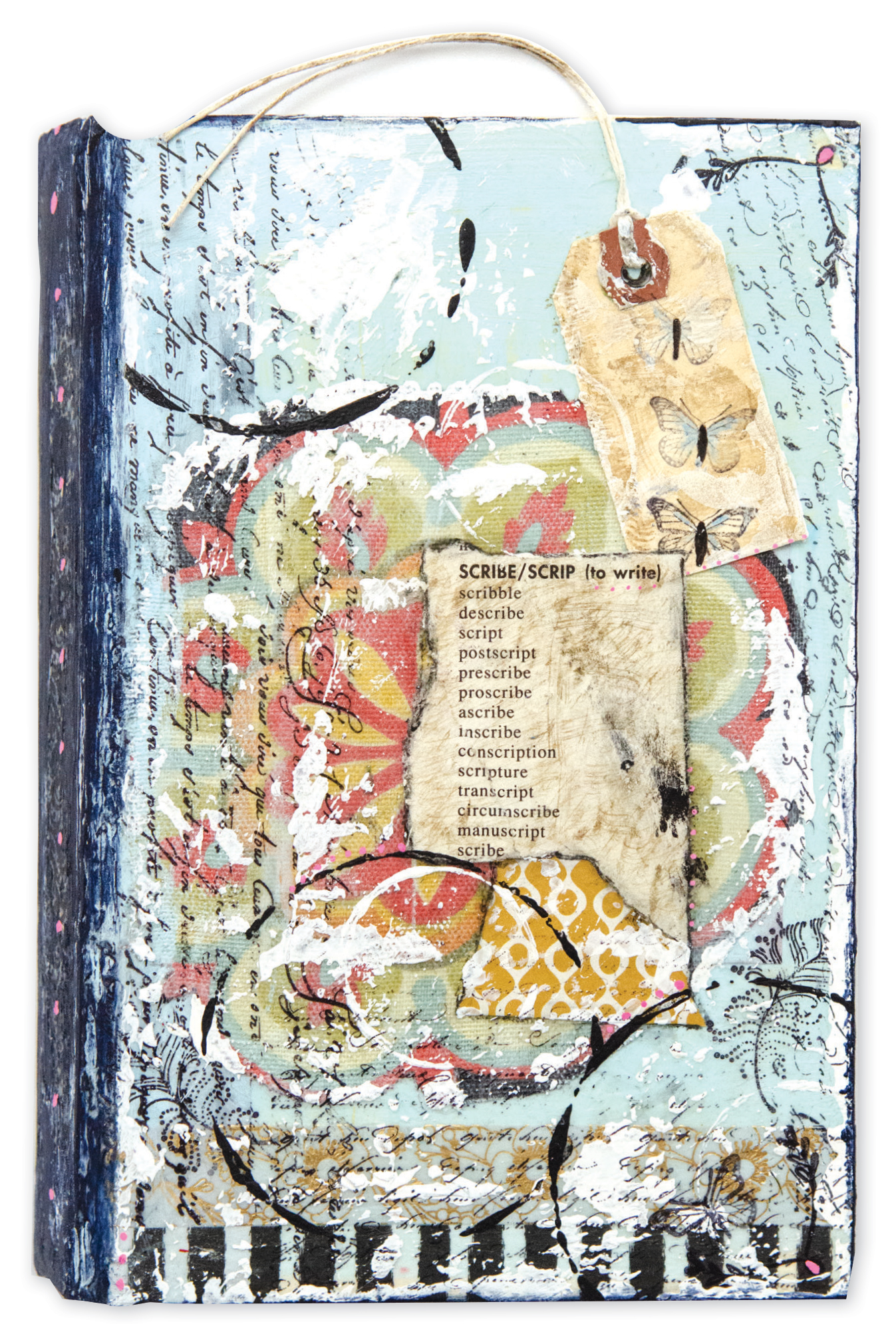 A great way to start using tags is to simply dress them up with touches of paint and rubber stamping. This tag adds the perfect touch to this journal cover by Robin Le Roy-Kyle. See more from this art journal in the Summer 2020 Issue of Art Journaling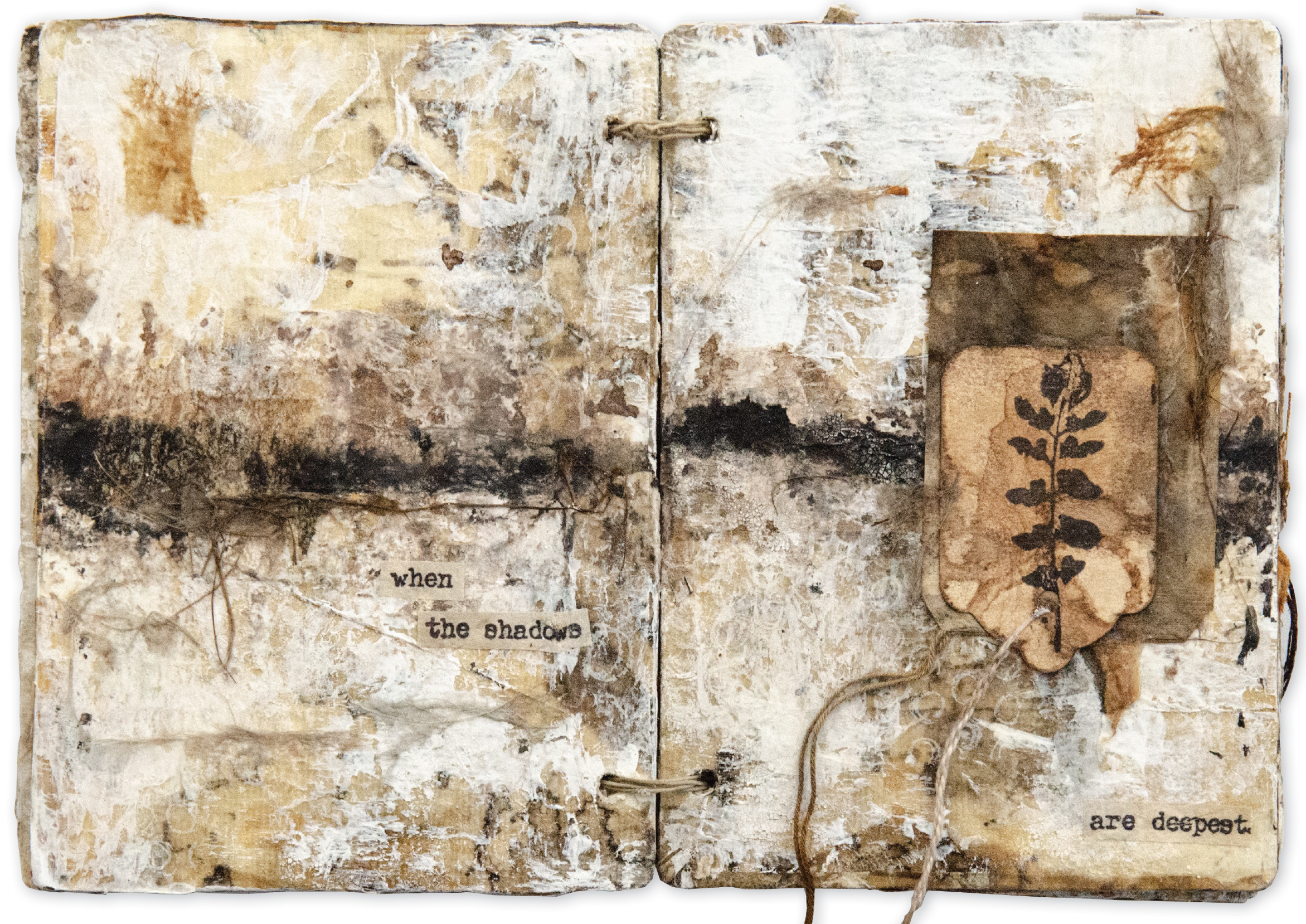 A new perspective is always sure to inspire, and that applies to tags too. Lynne Moncrieff turned a tag upside down for a simply stunning focal on her journal page. See more from this art journal in the Summer 2020 Issue of Art Journaling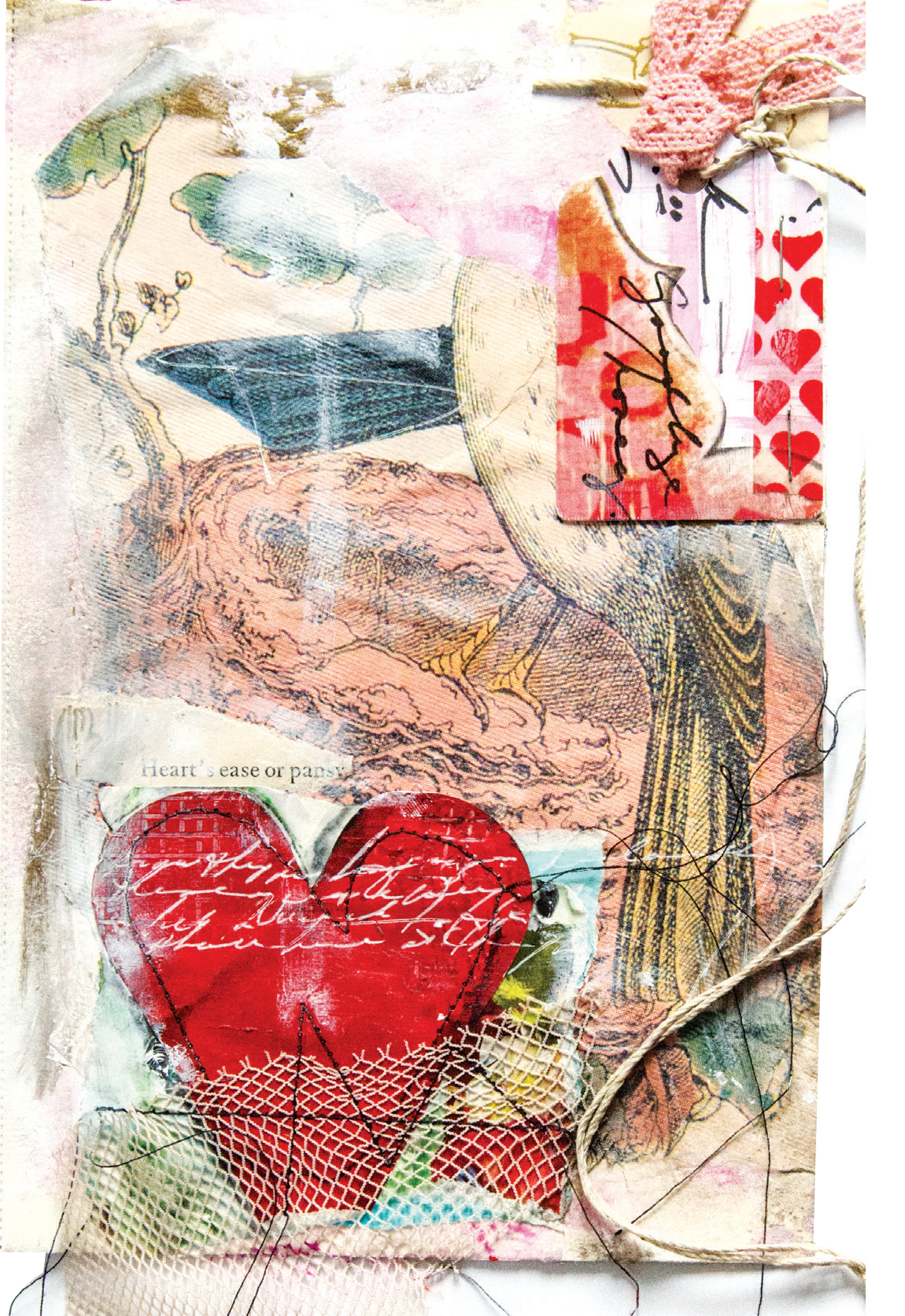 Use a tag to complement the focal point of your journal page. Here, Elizabeth Tichvon dressed up a tag with patterned paper and decorative tape to match the red heart on her page. See more from this art journal in the Summer 2020 Issue of Art Journaling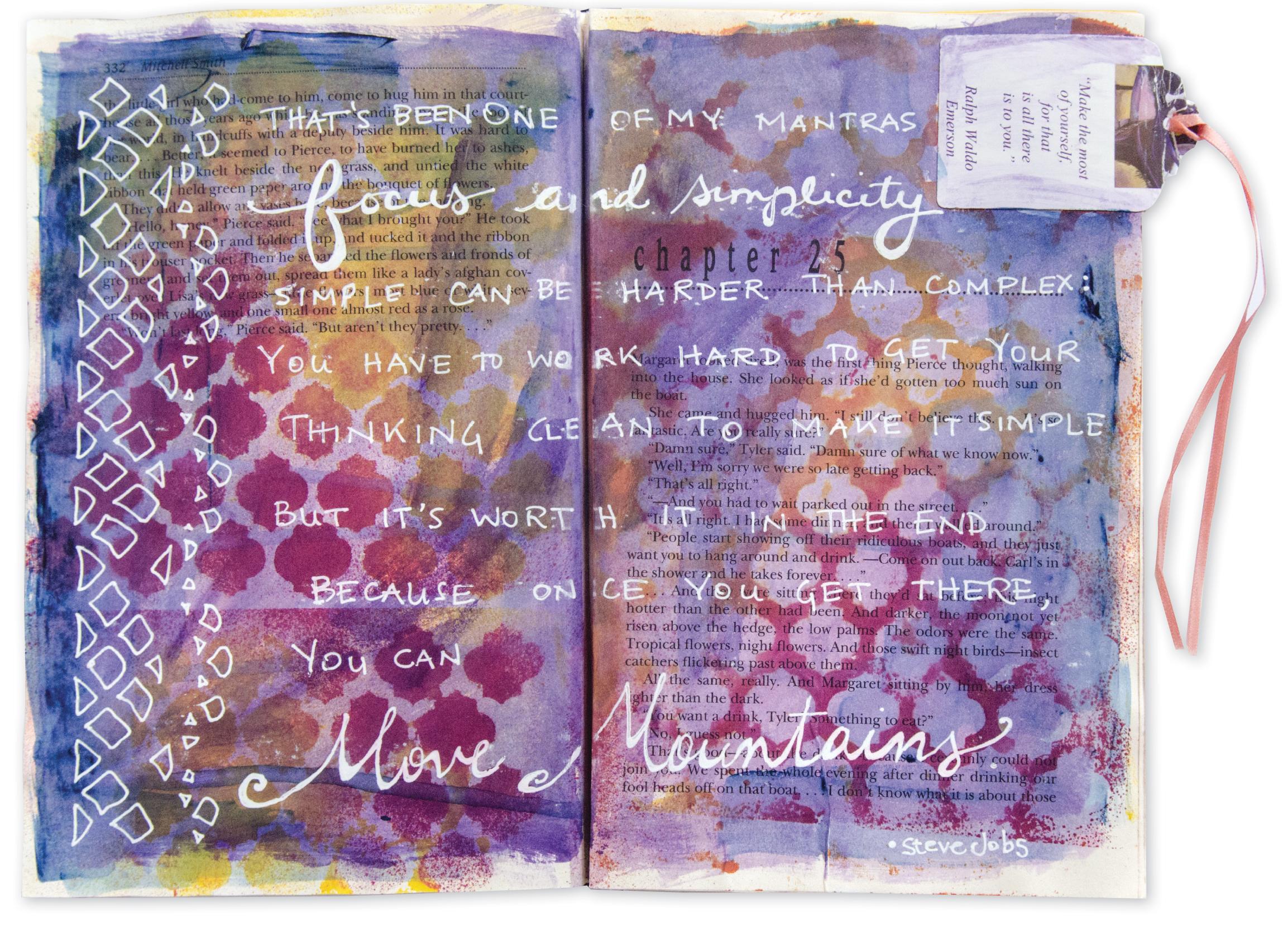 Tags can come from unexpected places, like product packaging or attached to a tea bag. As a clever option for a tab on the side of her page, Veronica Funk stapled a tag containing an inspirational quote. See more from this art journal in the Summer 2020 Issue of Art Journaling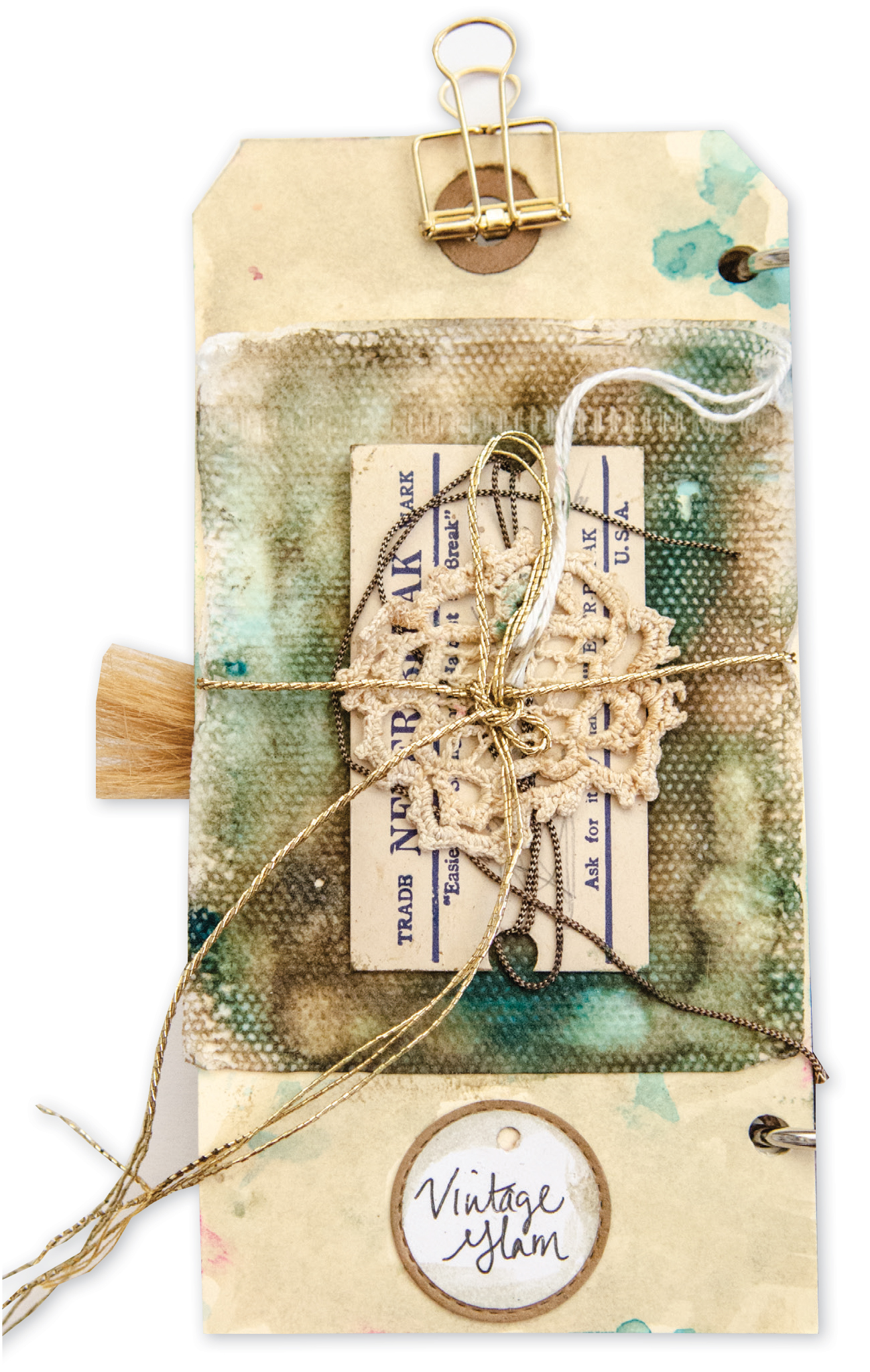 This large shipping tag functions as the actual journal page in a journal by Melissa Johnson. Subtle splashes of watercolor add an artistic, aged flair, and an intriguing collage tops it all off. See more from this art journal in the Autumn 2020 Issue of Art Journaling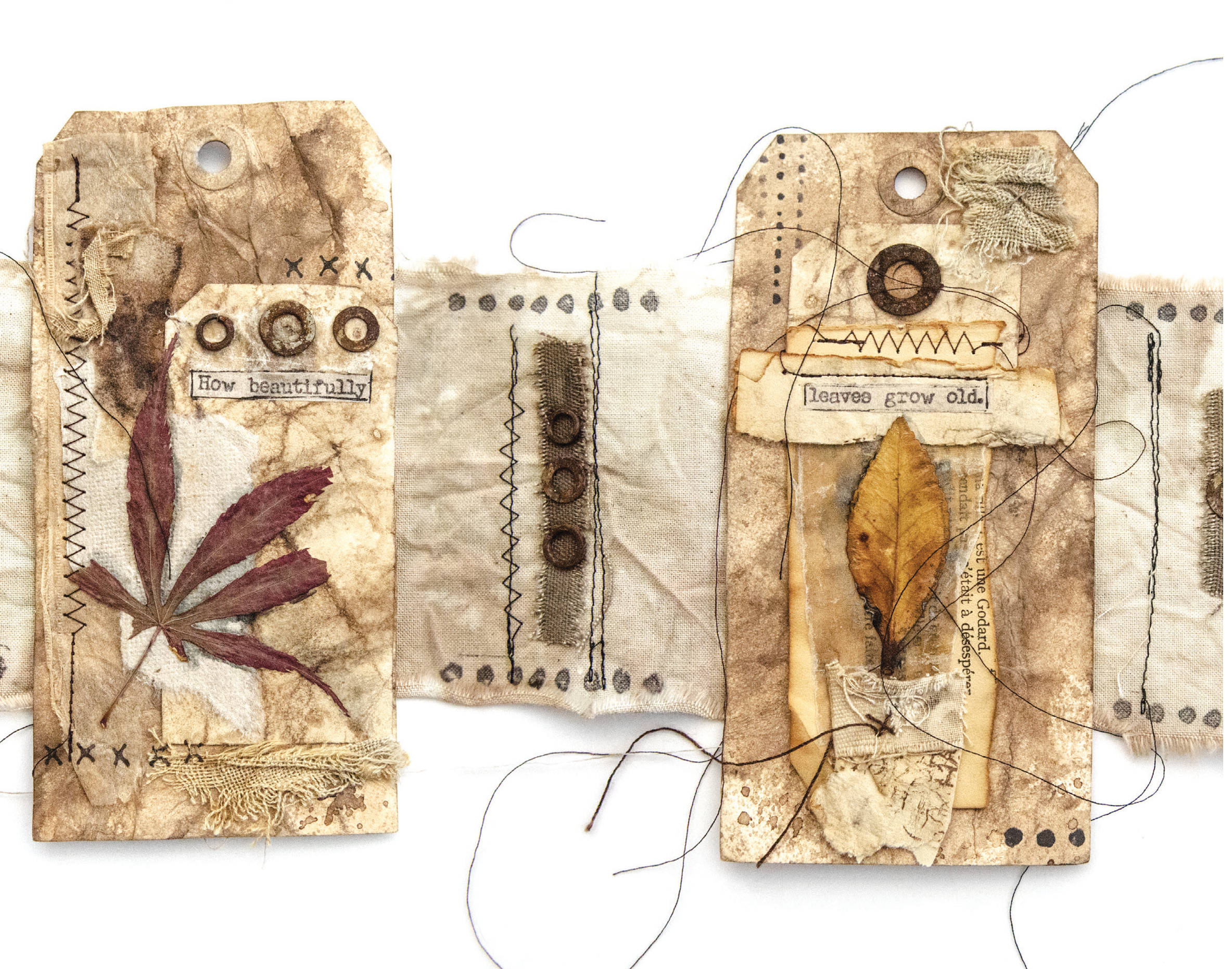 Lynne Moncrieff created a nature-themed journal by connecting tags with eco-dyed strips of fabric. The tags have been crumpled, dyed, inked, and stamped to accentuate the natural feel and add irresistible texture. See more from this art journal in the Autumn 2020 Issue of Art Journaling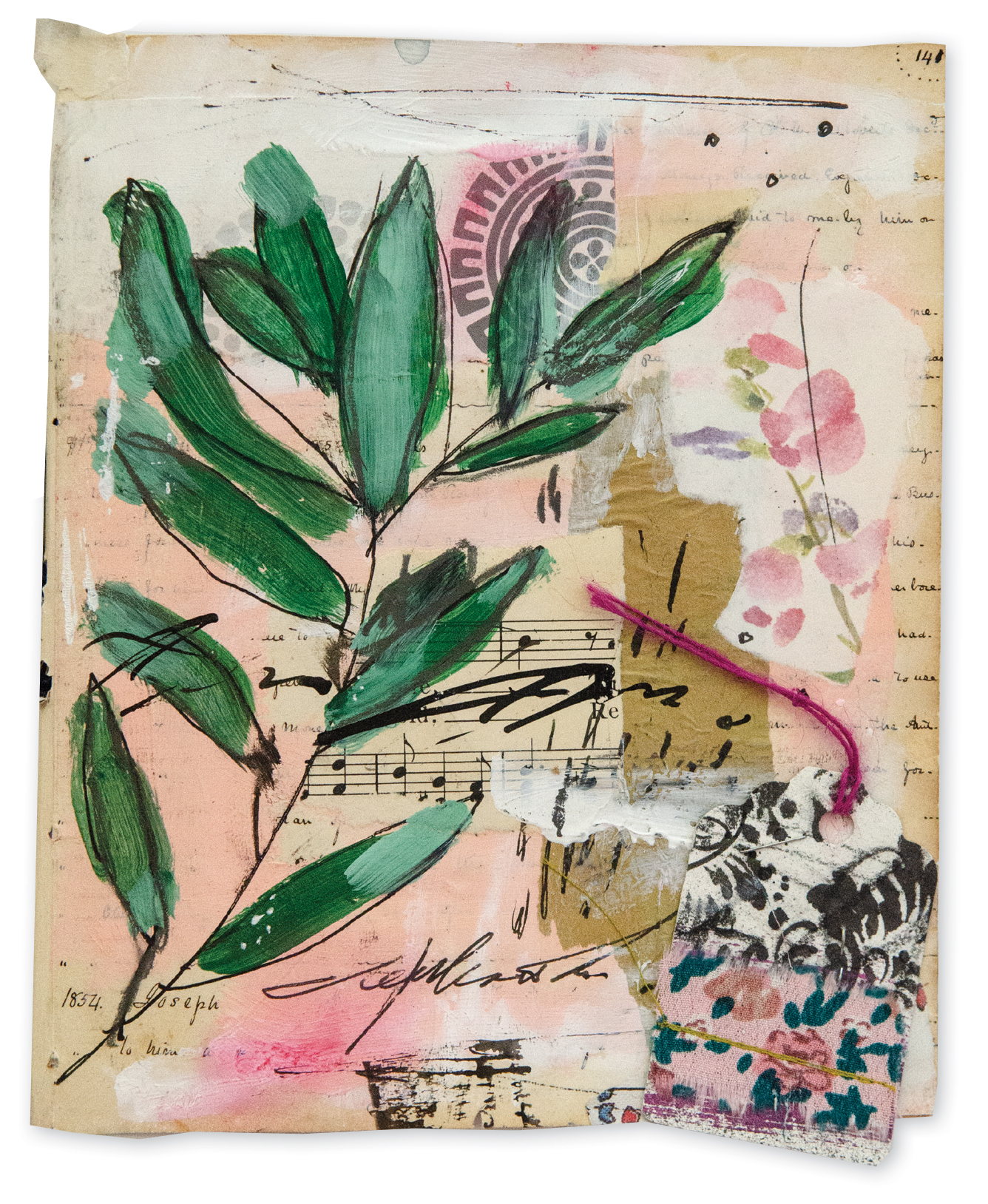 A small tag subtly blends in to the background of this journal page by Elizabeth Tichvon. Complementing patterns cover the tag and turn it into the perfect embellishment for this floral design. See more from this art journal in the Autumn 2020 Issue of Art Journaling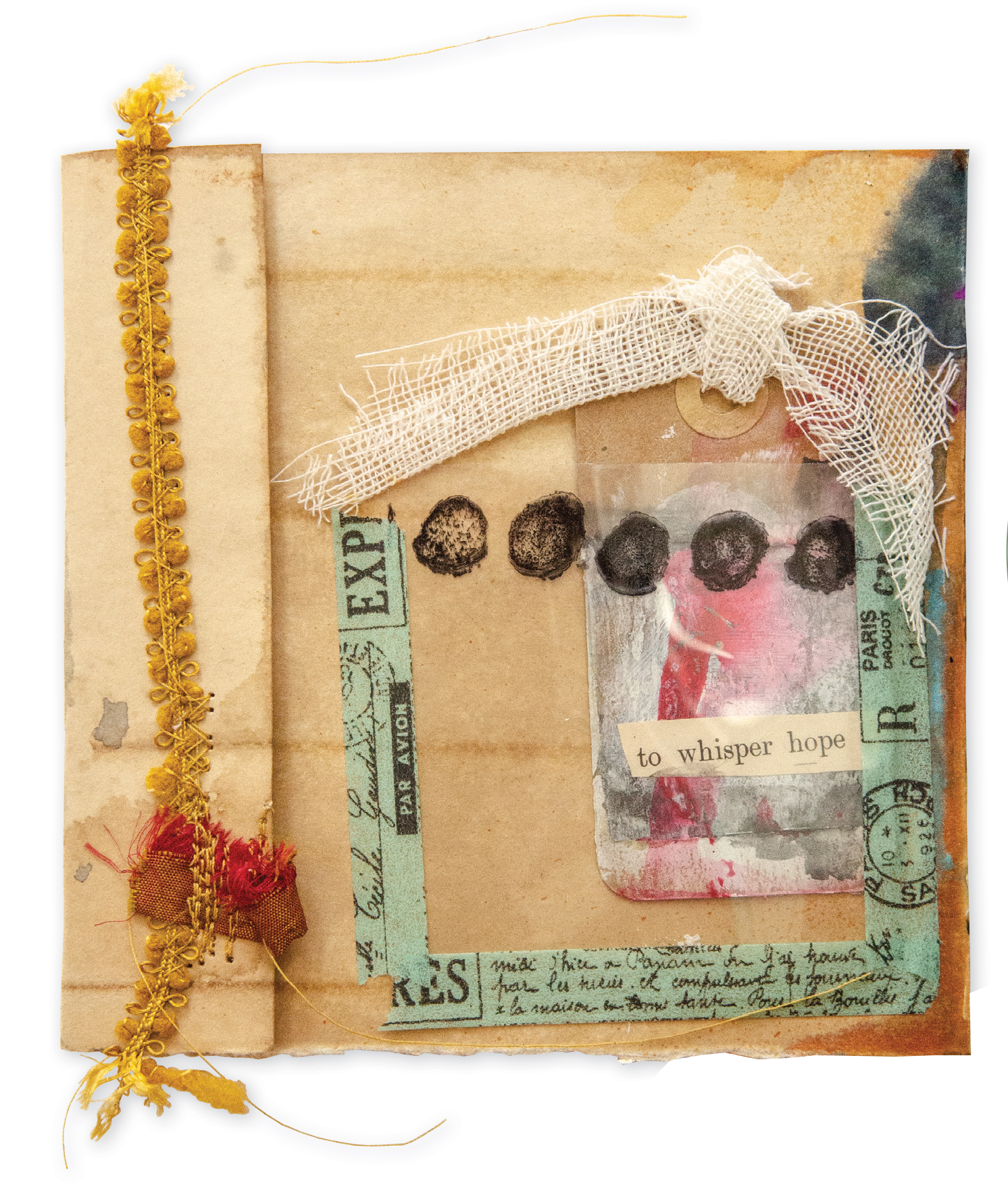 Think outside the box when using a tag by placing it within one. Kristin Peterson created a simple box using decorative tape, and finished it off with an artistic tag topped with cheesecloth. The combination of elements is truly eye-catching. See more from this art journal in the Winter 2021 Issue of Art Journaling