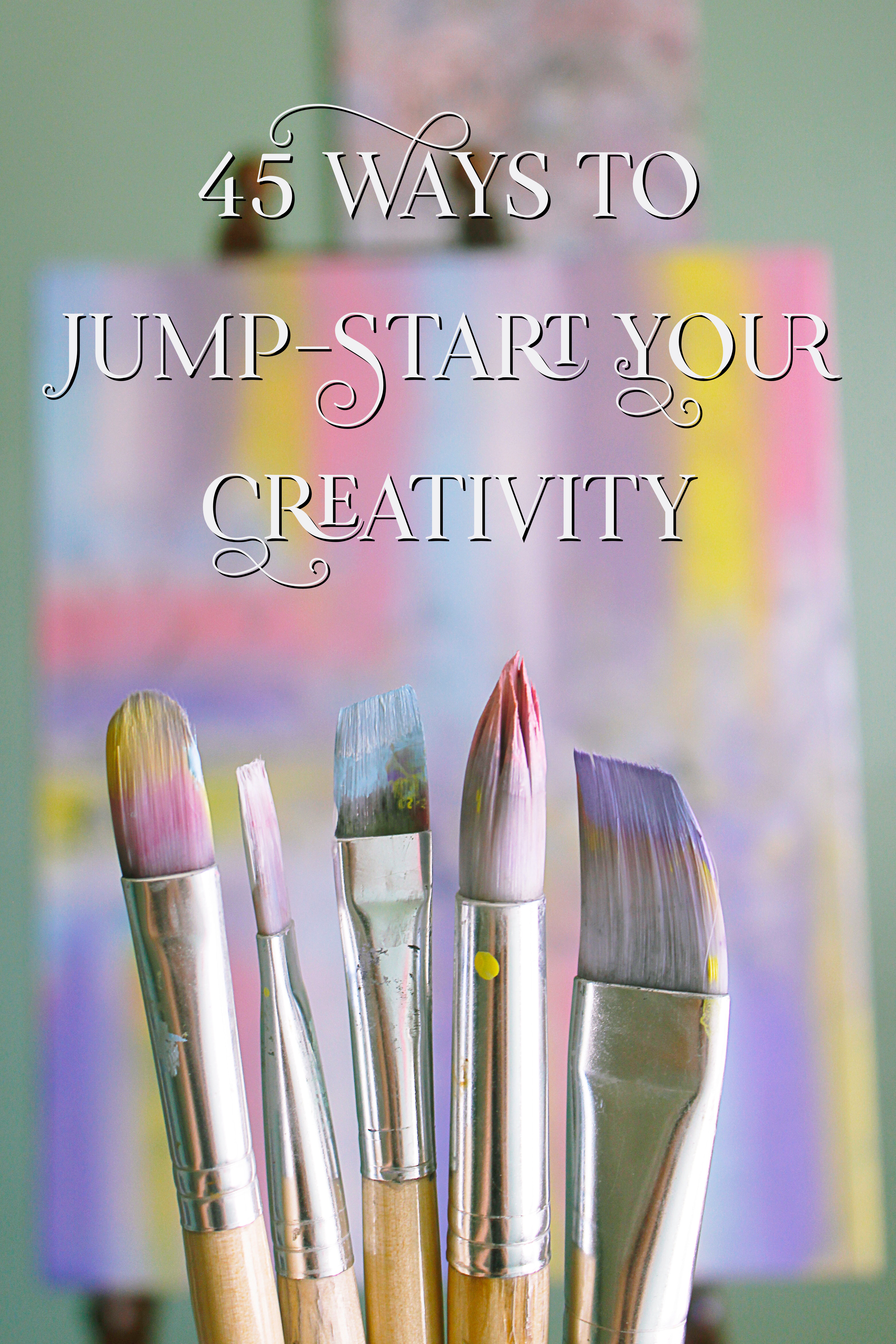 Photo by Deeana Garcia
At times, it can be difficult to get our creative juices flowing! That's why we asked a variety of artists how they jump-start their creativity. We were so inspired by each of their responses and are excited to share them here on the blog today! If you're feeling a little stuck in your creative process, see below for fun ways to reset and refresh.
45 Ways to Jump-Start Your Creativity
(Originally featured in The Premier Issue of In Her Studio)
For more inspiration, be sure to pick up the latest issue of In Her Studio available on newsstands November 1st!