Spring Herbarium: Mixed-Media Tutorial by Guest Artist Olga Siedlecka
We're thrilled to welcome talented artist, Olga Siedlecka to Somerset Place! Olga's inspiring work has been featured in several Stampington & Company magazines and today she's sharing a tutorial on how to make the beautiful piece shown below. Welcome, Olga!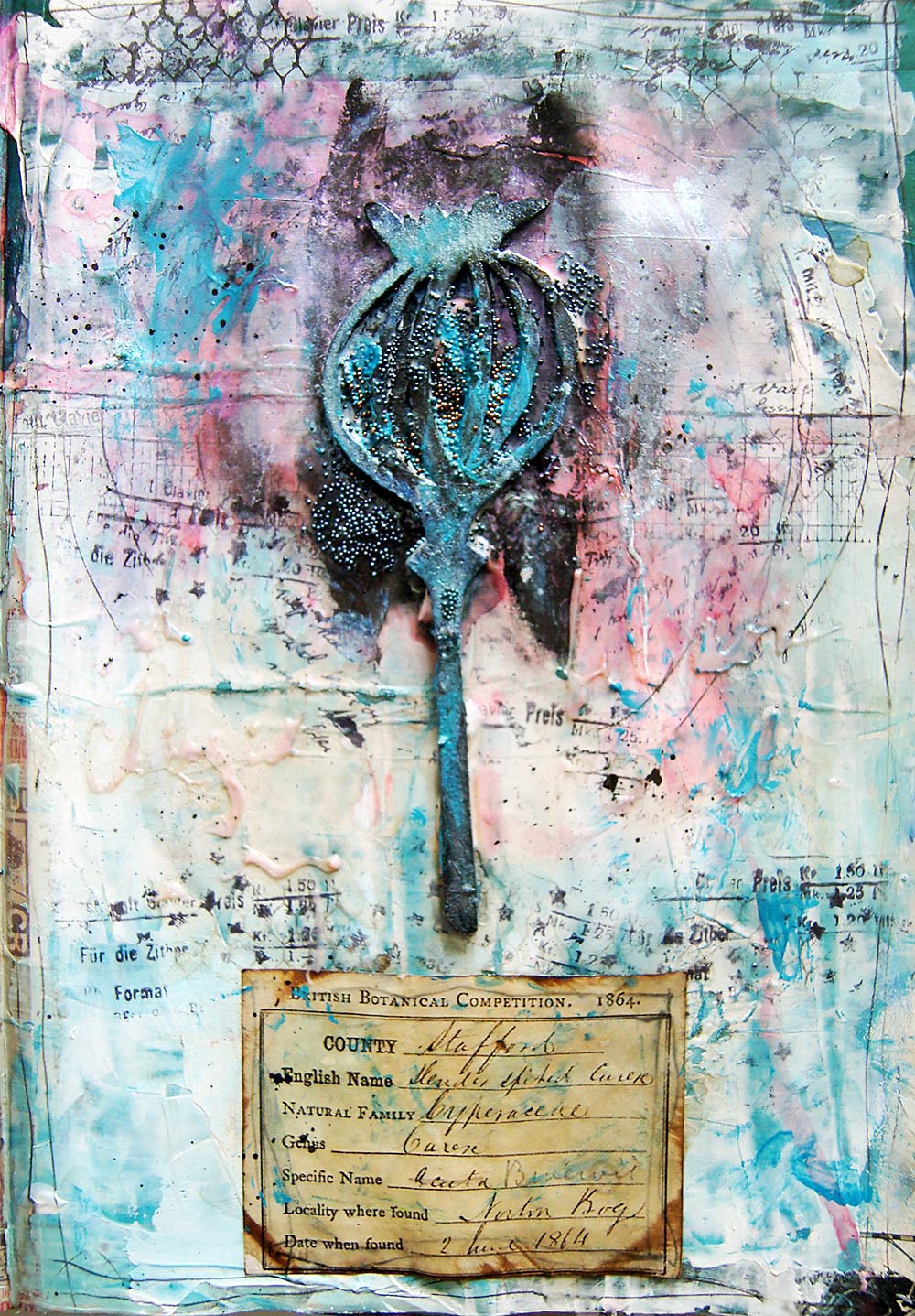 I wait for this time of year, when meadows and forests are filled with numerous species of herbs and wild flowers. I collect these treasures and keep them dried and pressed in thematic herbariums for gloomy days. This time I would like you to join me in a bit more creative way.
I started with sealing the page with a generous coat of gesso which is a perfect starter and doesn't let any media soak through. This step also allows to keep visible the background underneath. When the coat of gesso was dry, I put a few blue paints in a horizontal manner.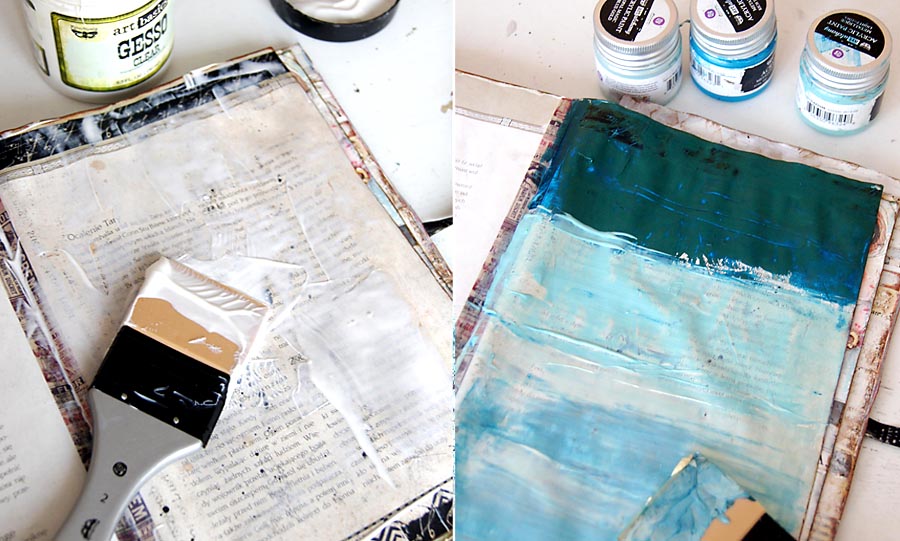 Then I covered the blue background with another layer of gesso in a rather messy way, leaving some colours lurking under the white coat.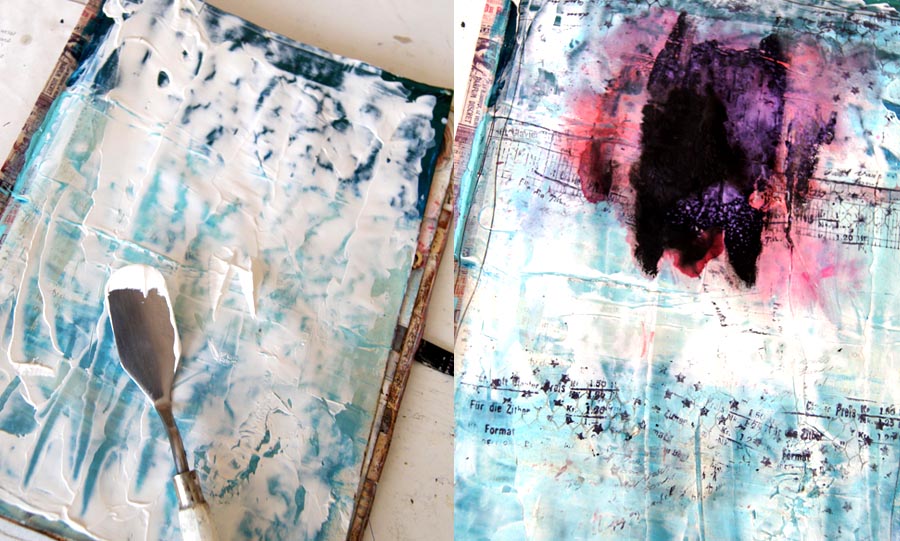 To increase the contrast, I added a drop of black gesso and pink acrylic paints. After such preparations I stamped horizontal patterns with black ink.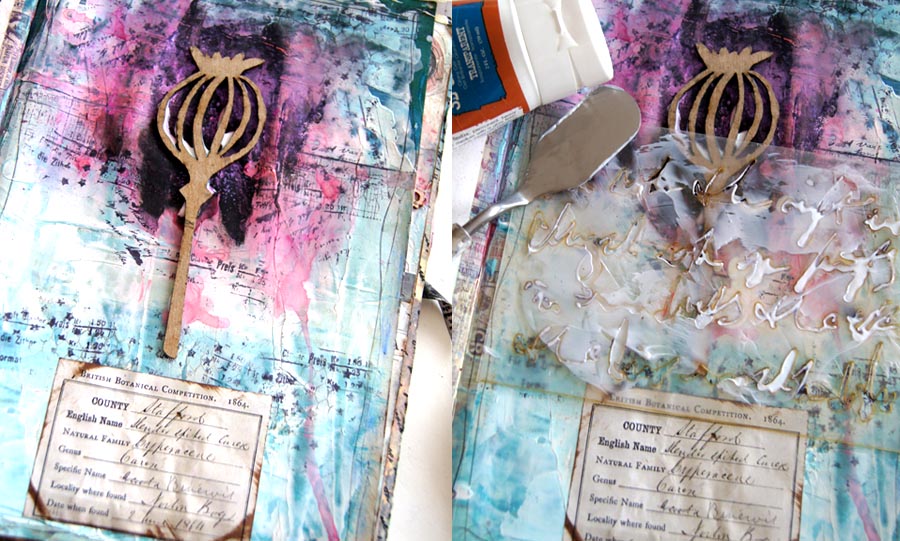 Then I glued down a poppy head chipboard and a vintage label below the plant. To add a bit of dimension, I used 3D Gel which was put with a palette knife through a stencil.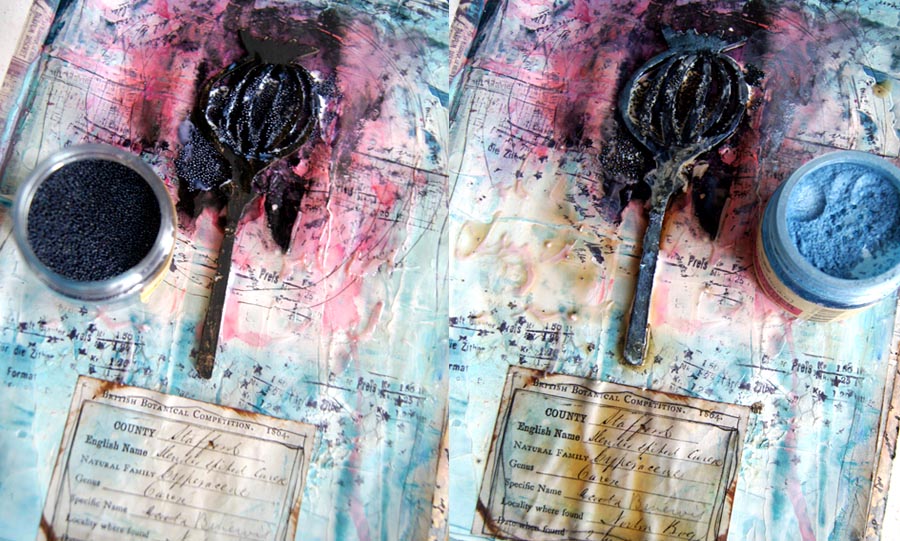 To highlight the poppy head, I scribbled some circles and filled the plant with seeds in the shape of black Micro Beads. Then to obtain a vintage effect, I added some tea stain drops and then covered the composition with blue Mica Powders.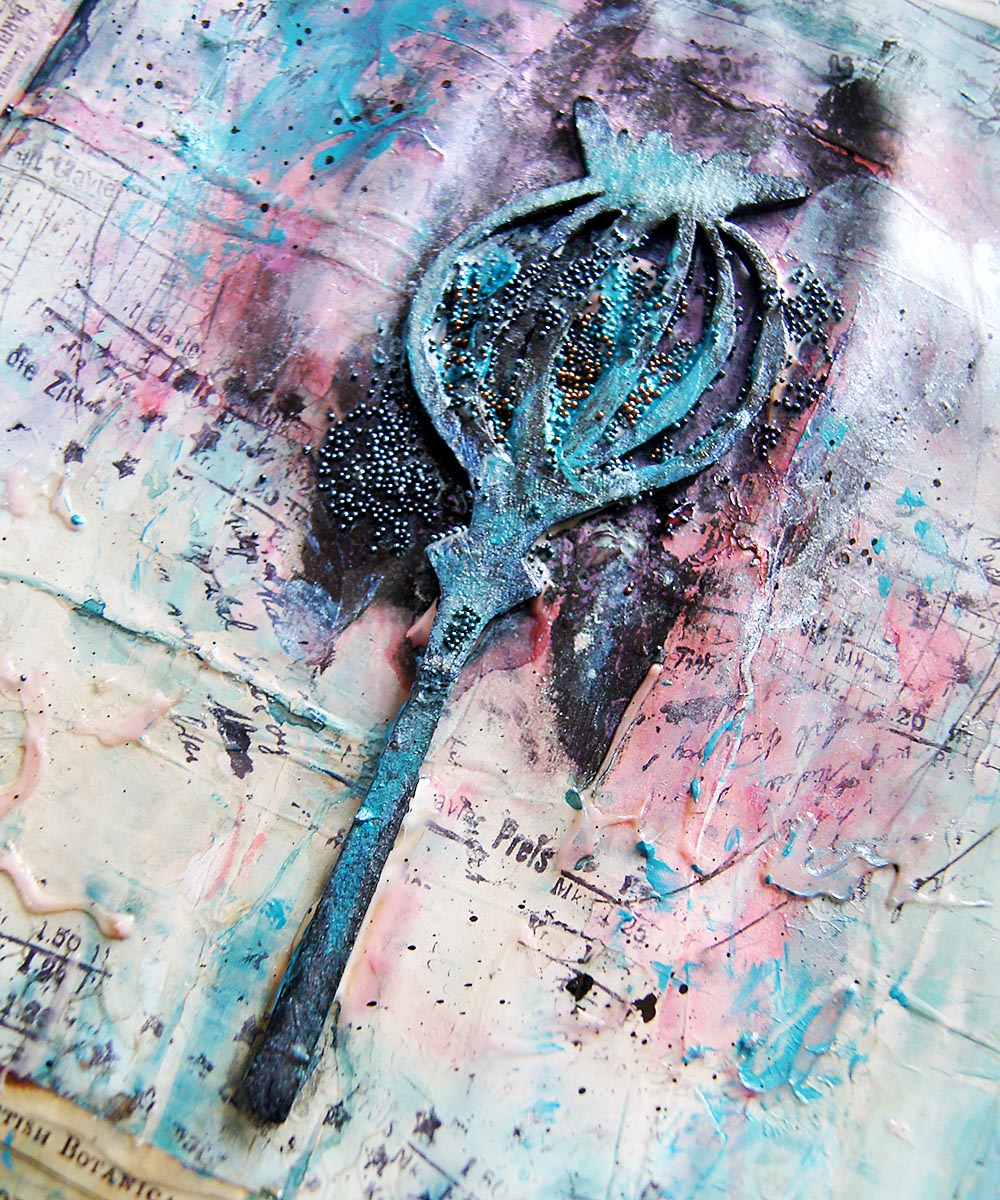 I hope that you will also find your inspiration among spring fauna and flora.
To keep up with Olga, visit her blog at: belladonnacrafts.blogspot.com!