Calming the Chaos: 6 Relaxing Ways to Express Your Creativity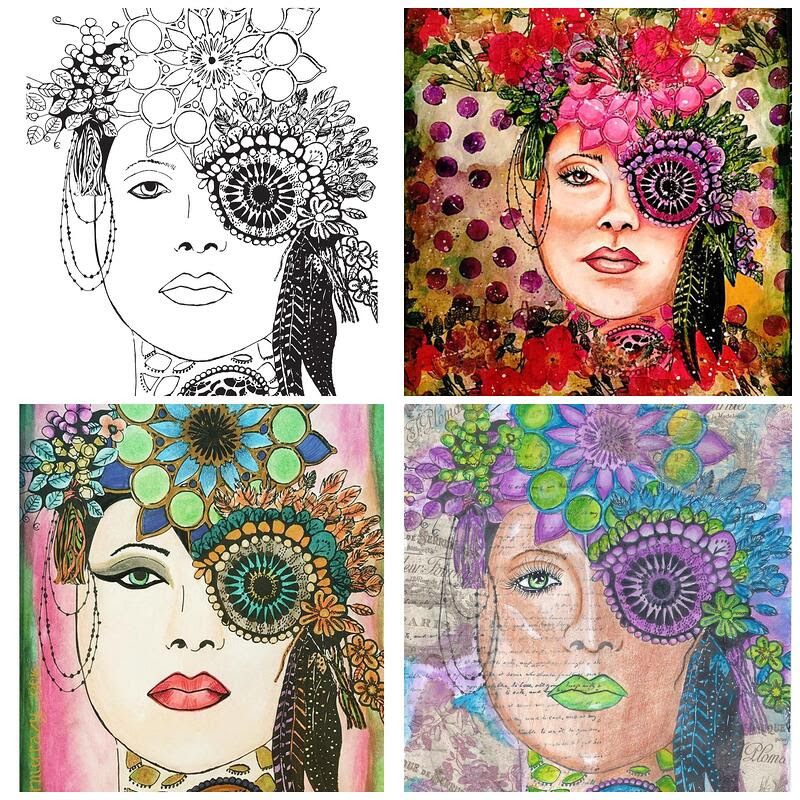 Hello friends! During these uncertain times when most of us are spending more time at home, it can be all too easy to turn to TV shows and our phones to keep ourselves entertained. With many people feeling more anxious than ever, it's a good idea to discover creative activities that can provide both calming benefits as well as a bit of distraction. See below for our favorite relaxing ways to express creativity!
Calming the Chaos: 6 Relaxing Ways to Express Your Creativity
1. Color
Requiring very few materials, coloring is an activity that's very easy to do at home. In addition, research shows that coloring reduces stress and anxiety. If you're feeling inspired, a coloring page is perfect for elevating into a mixed-media piece as well!
>> Download a free coloring page here and take a peek at our Coloring Studio library
2. Write Letters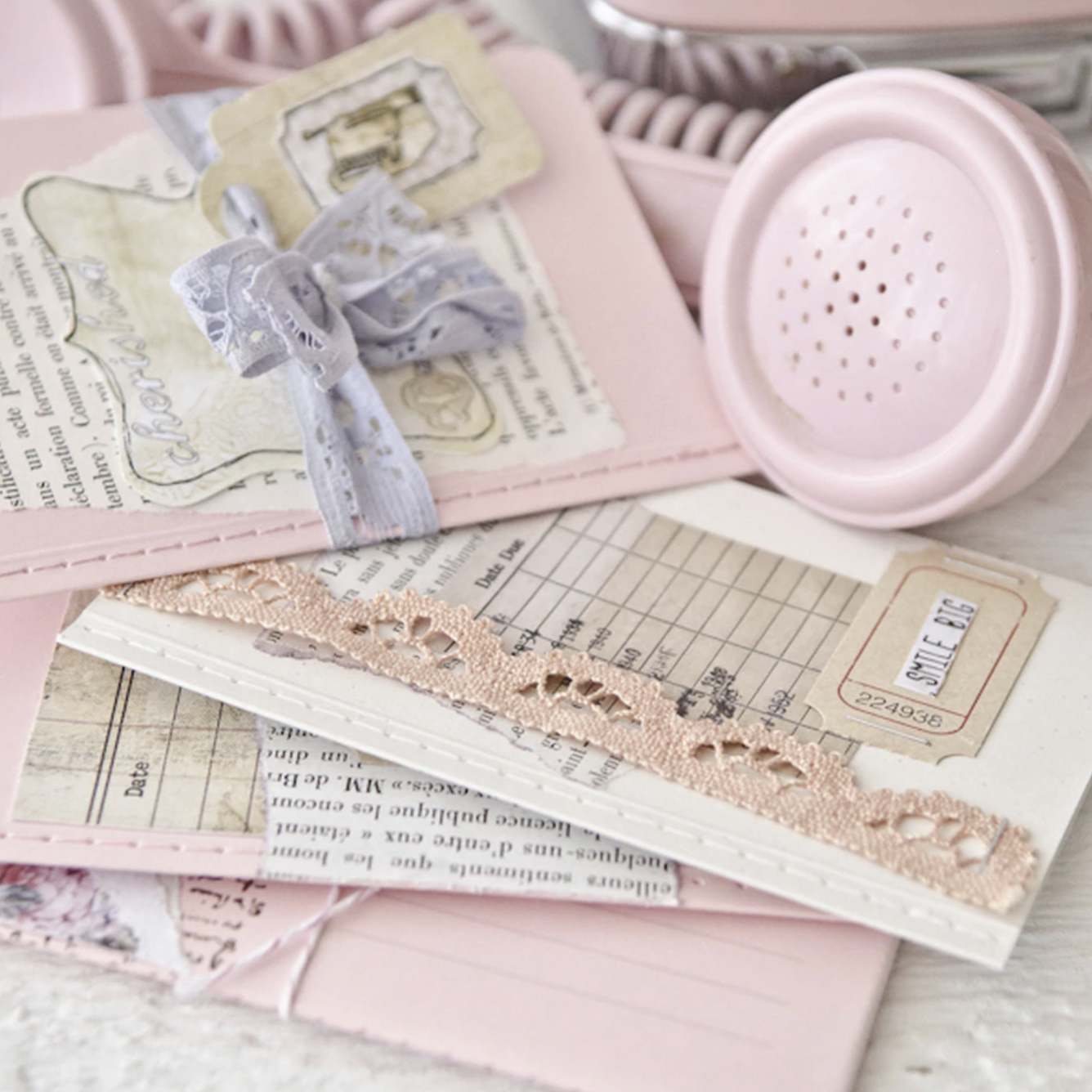 Celebrate the tradition of letter writing by writing to a loved one. You can even embellish the envelope with stamps and doodles!
3. Make Candles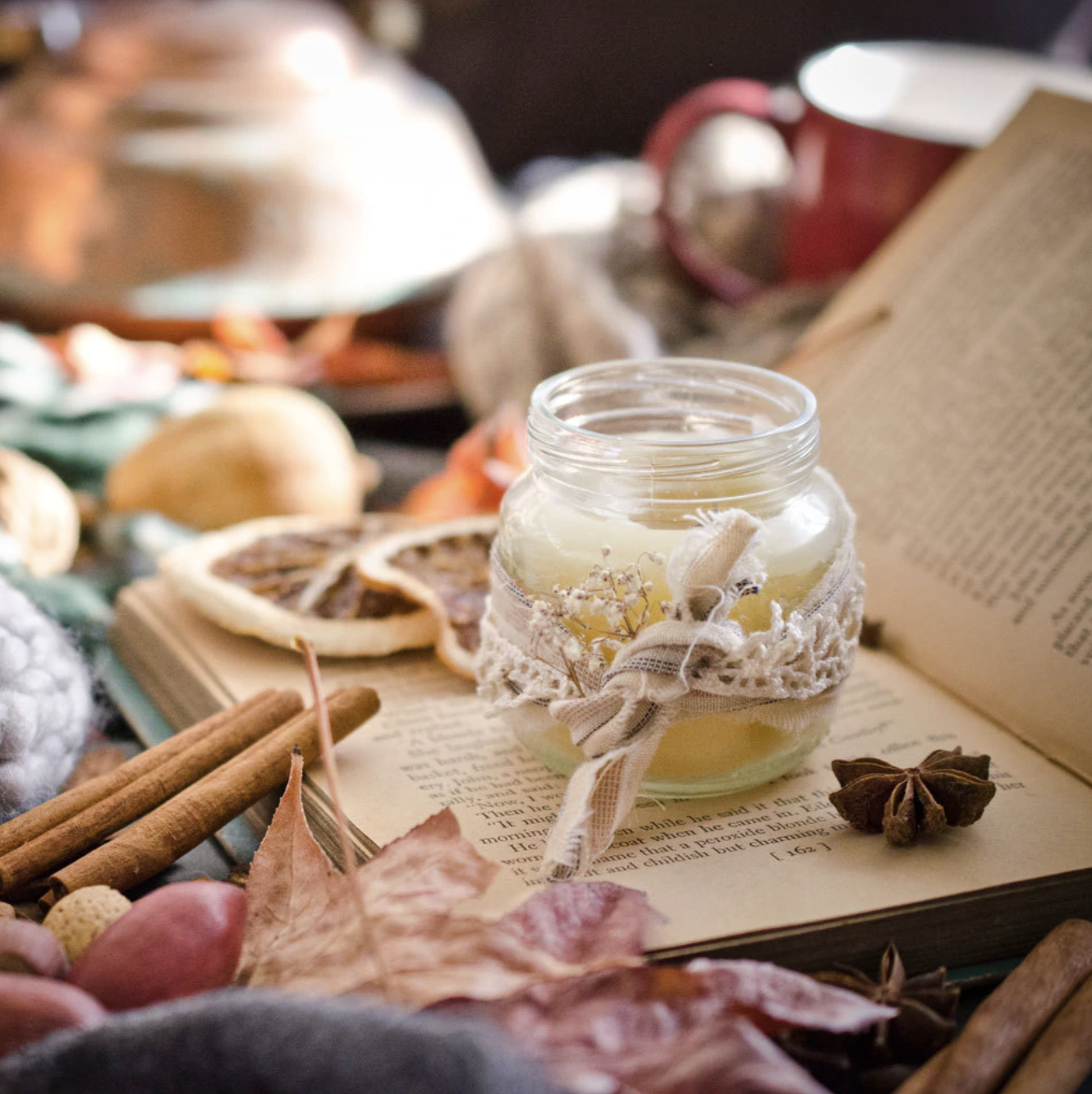 Candles are wonderful for creating a serene atmosphere and making them is relaxing too!
>> For candle making inspiration and recipes peek inside our special edition Candle Issue which is also available as an Instant Download PDF
4. Practice Hand Lettering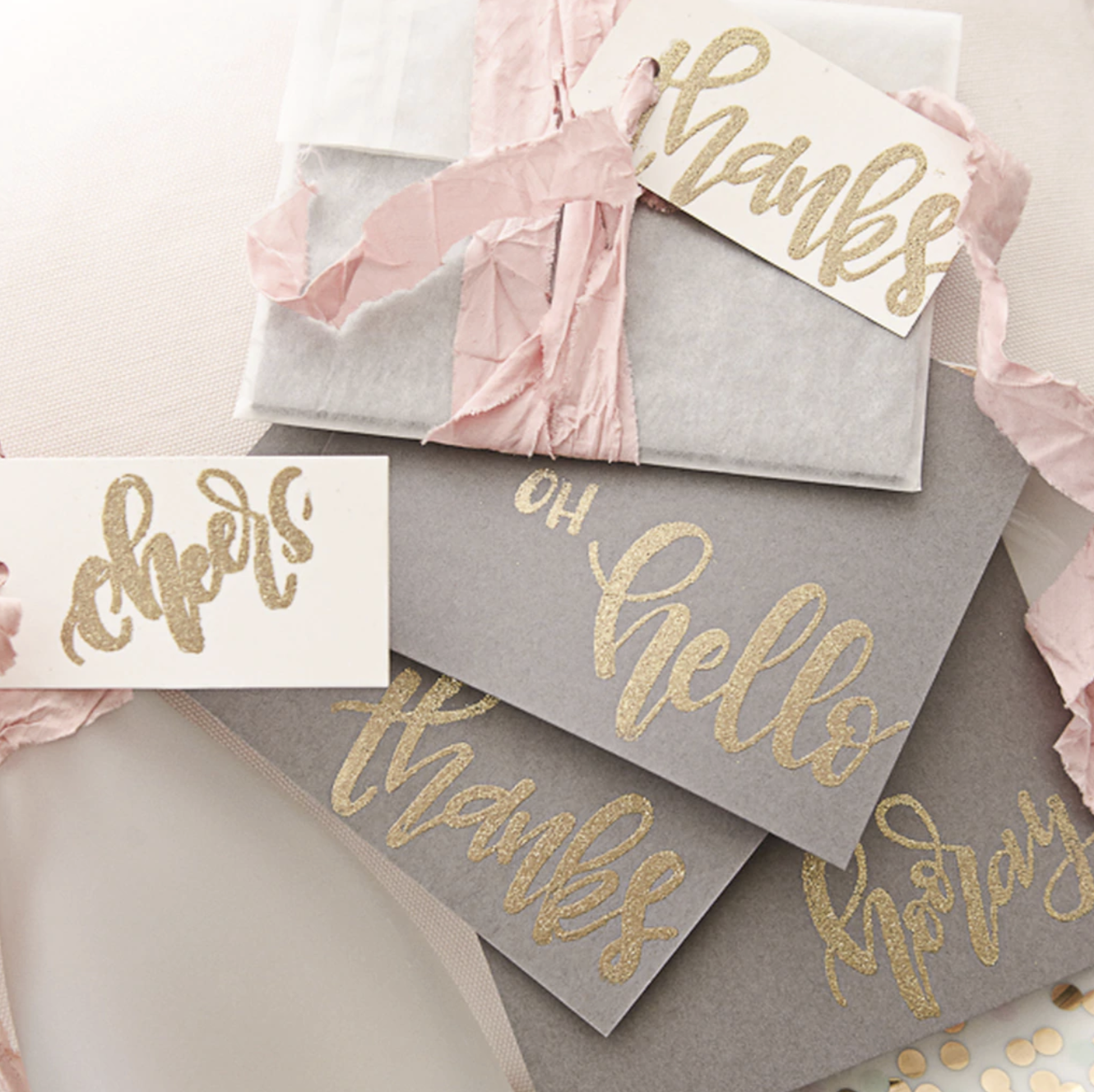 Try your hand at the art of hand lettering by experimenting with various shapes, sizes, and levels of thickness. You can even implement this into your handwritten letters as mentioned above.
5. Make a "Happy Jar"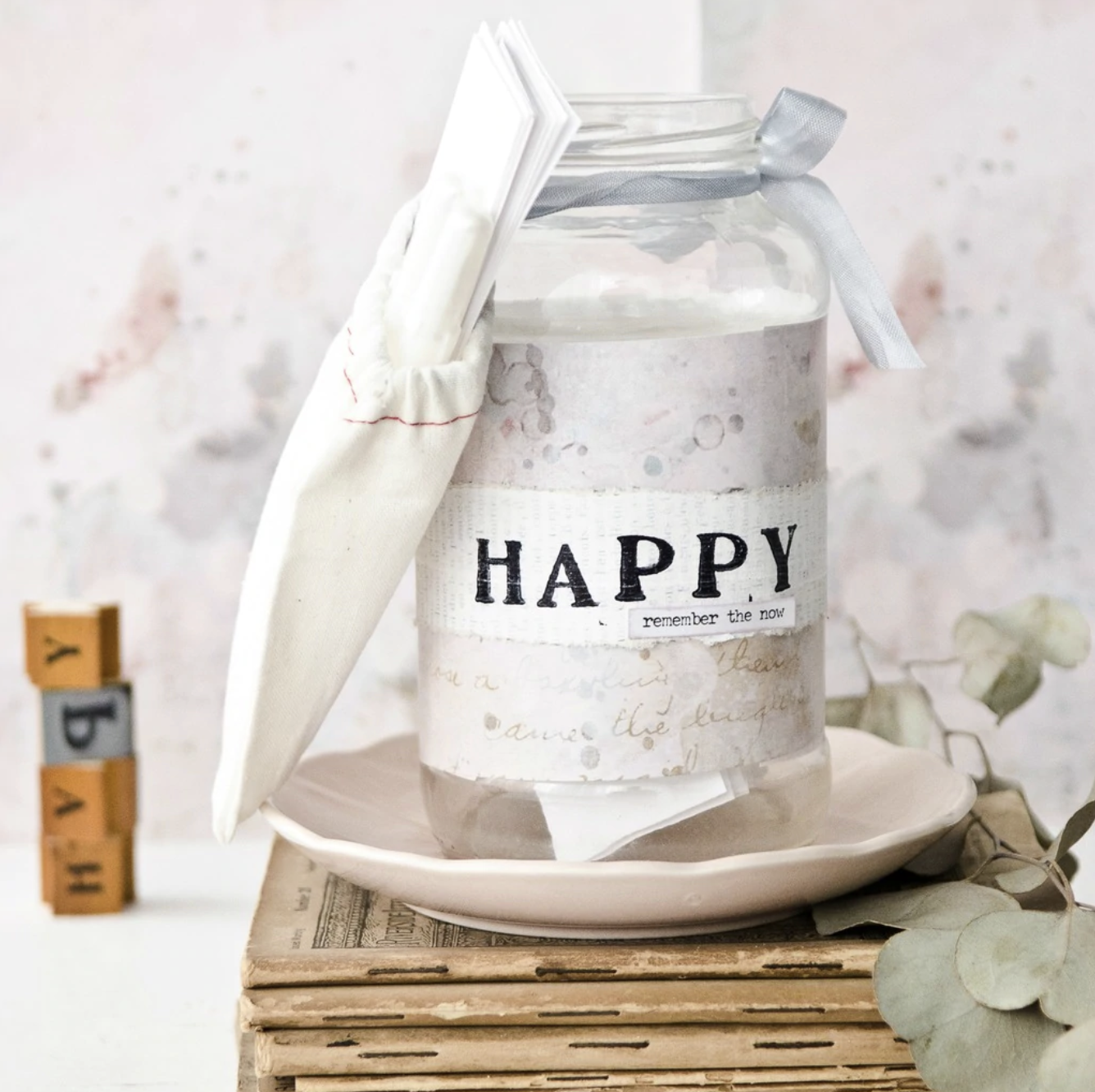 This simple Happy Jar project is a perfect craft for keeping spirits lifted. Simply glue paper around a jar and add the word "Happy." (We painted a piece of vintage book text with gesso and used letter stamps). Then, fill the jar with little notes of things that bring you happiness.
6. Journal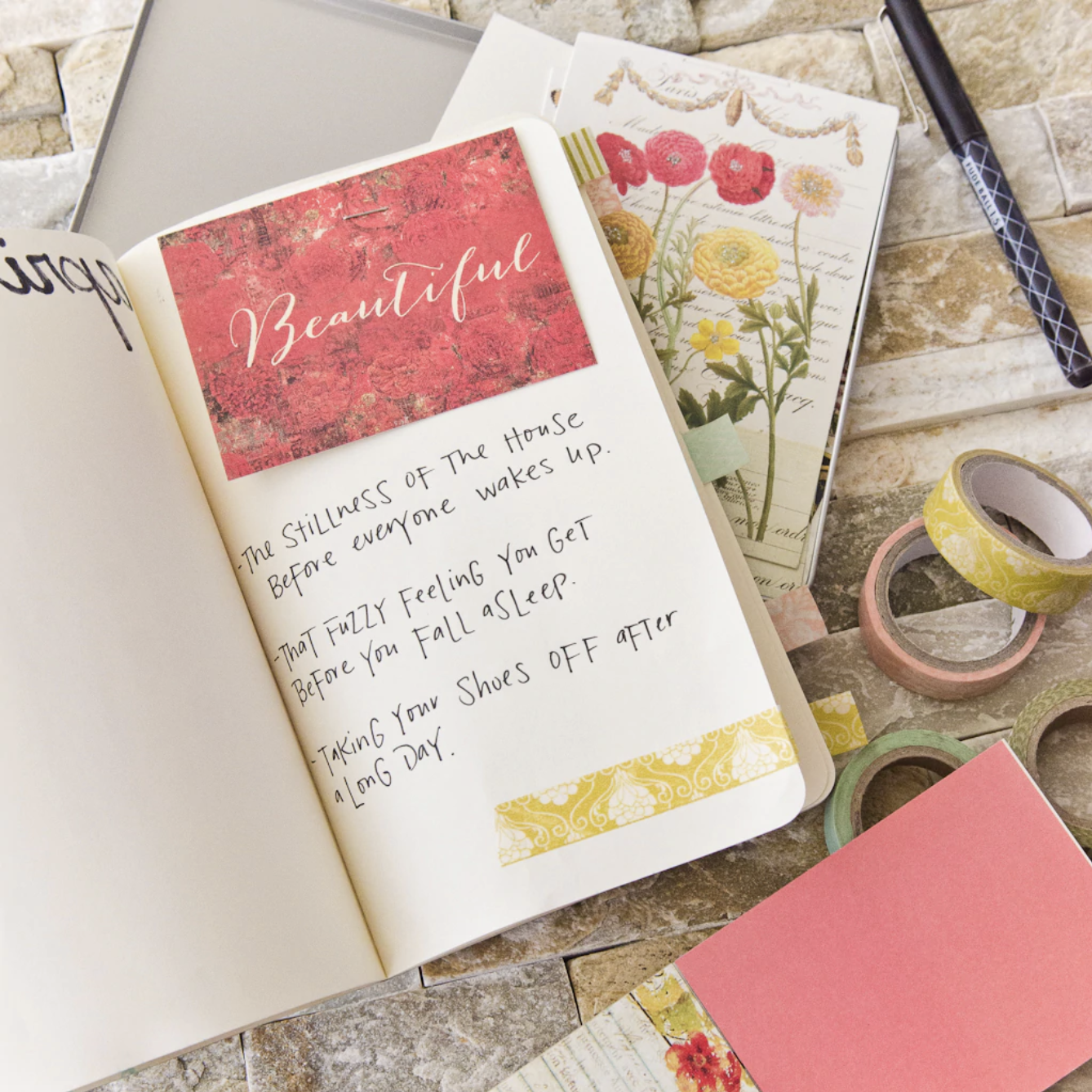 Express your creativity across the pages of a journal. Whether writing your inner-most thoughts and/or adding mixed-media elements to create an art journal, this creative activity always provides a sense of calm.
Share with us, what is your favorite creative activity to escape through?