Mixed-Media Fabric Journal: From Bits to Pieces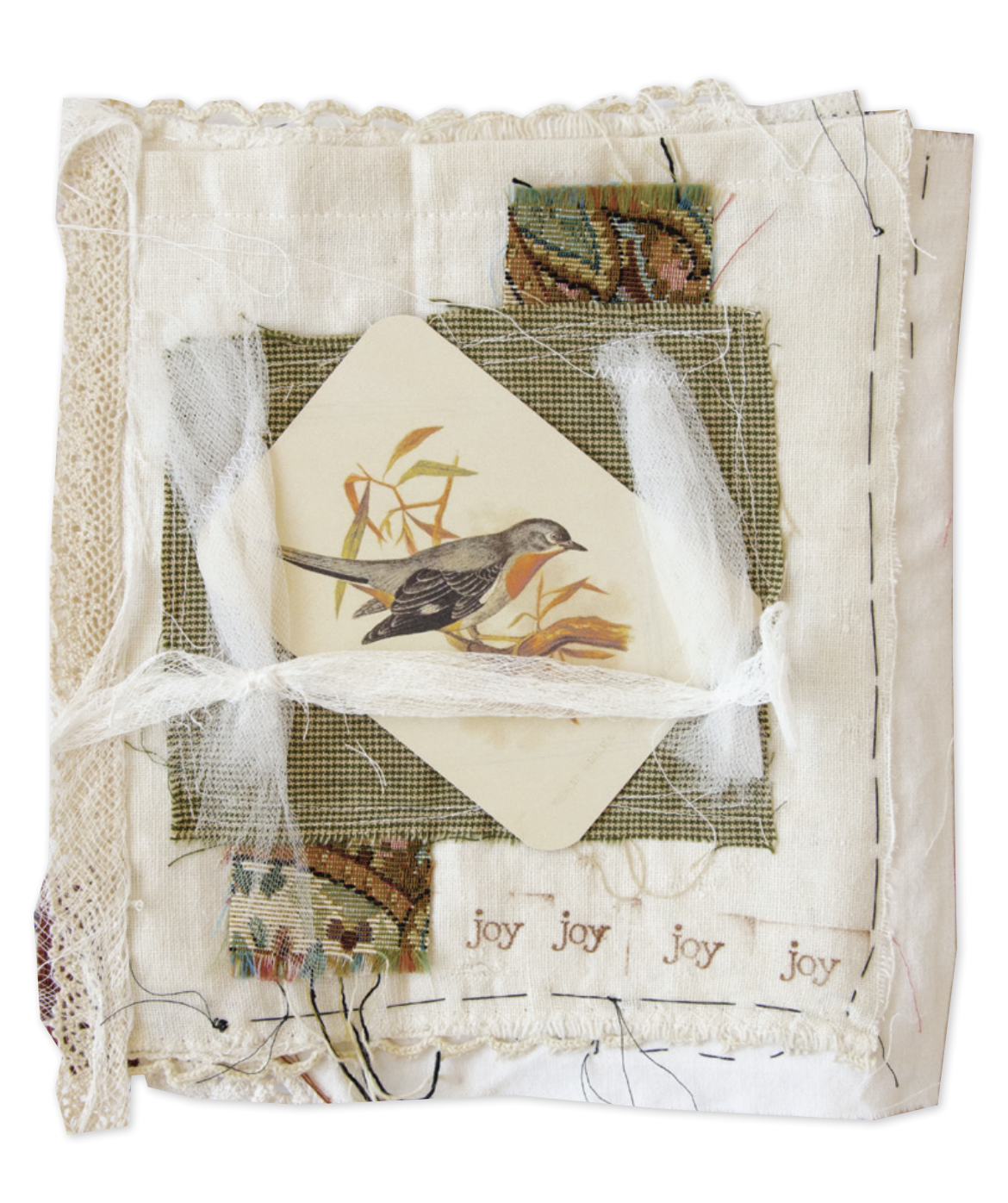 Article originally published in Art Journaling Autumn 2017
There are so many amazing journals in previous issues of Art Journaling. When I purchased my first copy years ago, I was intrigued. I found that there are numerous techniques artists have used to work with paper, fabric, and other substrates to make meaningful journals. I loved finding out that there is no right or wrong way to create, there is no one way journals are supposed to look, and there are no rules about what can make up a journal.
Love for Journaling
Why do we love journals? They call out the artist in us at so many levels. We can write, paint, doodle, stitch, and glue —there is no skill level or age requirement involved. We can tell the truth and then cover it up, and we can make up stories about how we wish things were in our lives. We can keep track of the way our lives really are. Journals can comfort and they can confront. We can be serious in our journals or we can be silly. We can explore new techniques or we can get to know ourselves better. I think these are just some of the reasons we love journals.
Piecing Together a Journal
Most of the time I have no idea how I will start a journal or how my project will end. Such was the case with my mixed-media fabric journal. With some leftover fabric pieces I had started preparing for another project, I began to work on this journal. I added some free-motion sewing on an old piece of a thick curtain liner, and then I decided to incorporate them into some type of fabric journal. The base of my journal pages were made from various fabric pieces that are left over from other projects: old embroidery pieces, tea towels, curtains, and vintage quilt pieces. I used old file folders covered with patterned paper as a base for the covers. The pages and front cover are embellished with fibers, lace, buttons, beads, clothing labels, rubber stamping, book text, sewing ephemera, copies of vintage photographs, crocheted bits, fabric flowers, and clip art. I sewed some things onto the pages and used glue to attach other items. I love stitching in my journals because it adds visual interest and texture.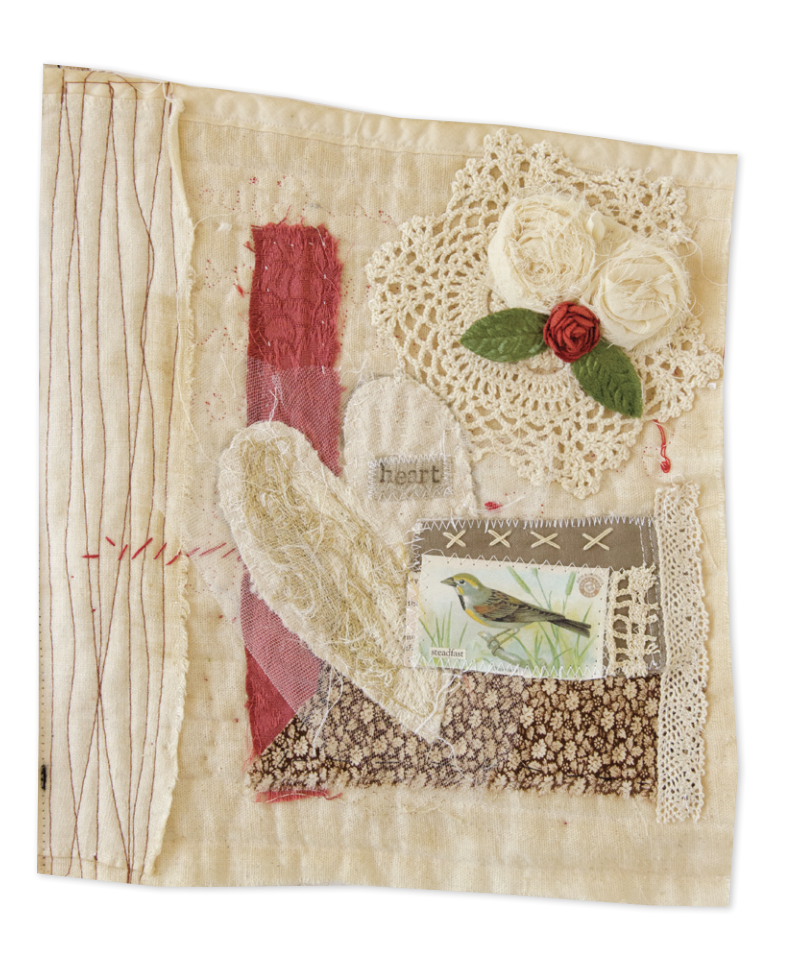 The Leftovers
To some people the pages probably look like junk thrown together, and I guess it is, but I like the way it looks. If I was to give advice to a journaling novice, I would say find out what you like and use that to tell your own story. You are unique and your journal will be as well if you follow your heart. Journaling reminds me of the happiness that is in the tiny daily beauties of life. I love to use scraps and leftovers because they are like our lives — little pieces that come together to make us who we are ... rough edges, imperfections and all. I don't put any restrictions on my art, so in the end there is no perfection in my journals — just what comes from my imagination and from my heart.
Mary Walden lives in Lincoln, Nebraska, with her husband. She enjoys making all kinds of art, including mixed-media journals, and her work has appeared numerous times in Stampington & Company magazines. She welcomes email at mwalden@neb.rr.com.