Jane Austen fans, you will love these projects! Celebrate your adoration for the beloved author with these fun and simple mixed-media crafts. See below for the inspiration and be sure to use the hashtag, #somersetmade on Instagram so that we can see your creations!
1. Home Sweet Home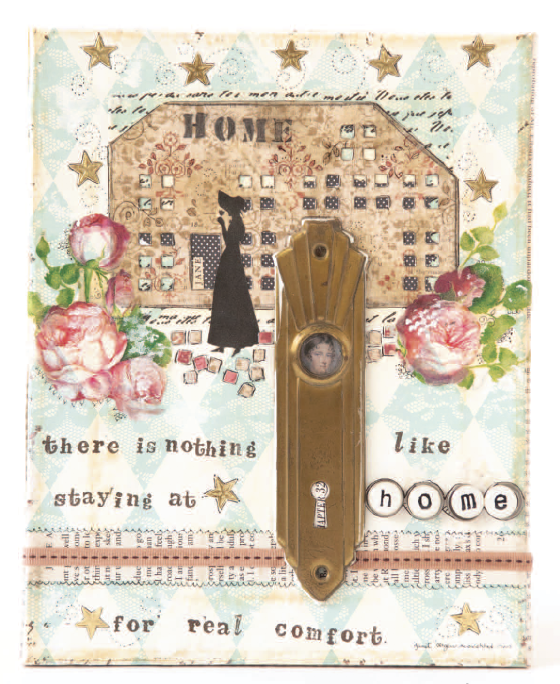 Instructions: Cover canvas with patterned paper. Trim house and adhere to canvas. Cut out roses, tiny squares and silhouette from patterned paper, and adhere to canvas. Cut out lady, layer with door plate, and adhere to canvas. Stamp sentiment, and adhere typewriter letters. Age canvas and doodle outline of stars with a fine-tipped permanent marker. | Project by Janet Bergen Movahhed
2. The Deepest Blush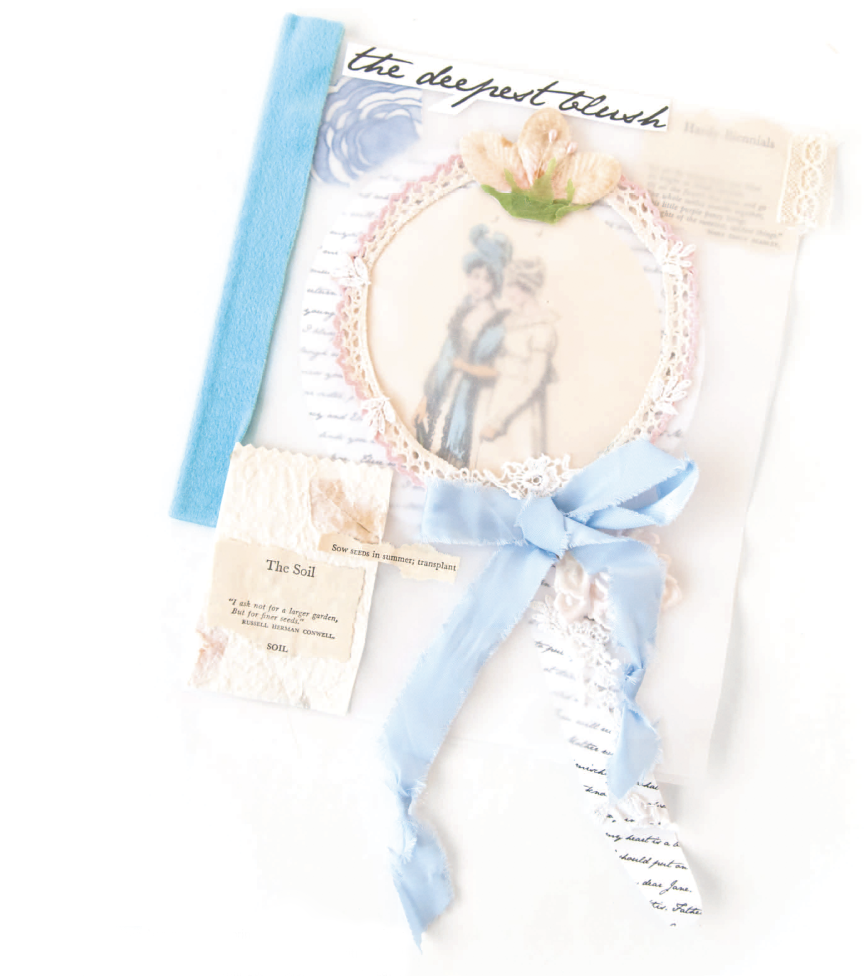 Instructions: Computer-generate Jane Austen's letters, print out, cut out circle and mirror handle, and adhere to vellum. Color rose and vintage image with colored pencils, cut out, and adhere to mirror. Trim book page, and adhere. Layer another sheet of vellum over first sheet, adhere, and add fabric binder. Cut out rectangle from patterned paper, layer with torn book pages, and adhere to vellum. Attach flower, lace, and ribbon embellishments. | Project by Ella Wilson
3. Guidance & Doilies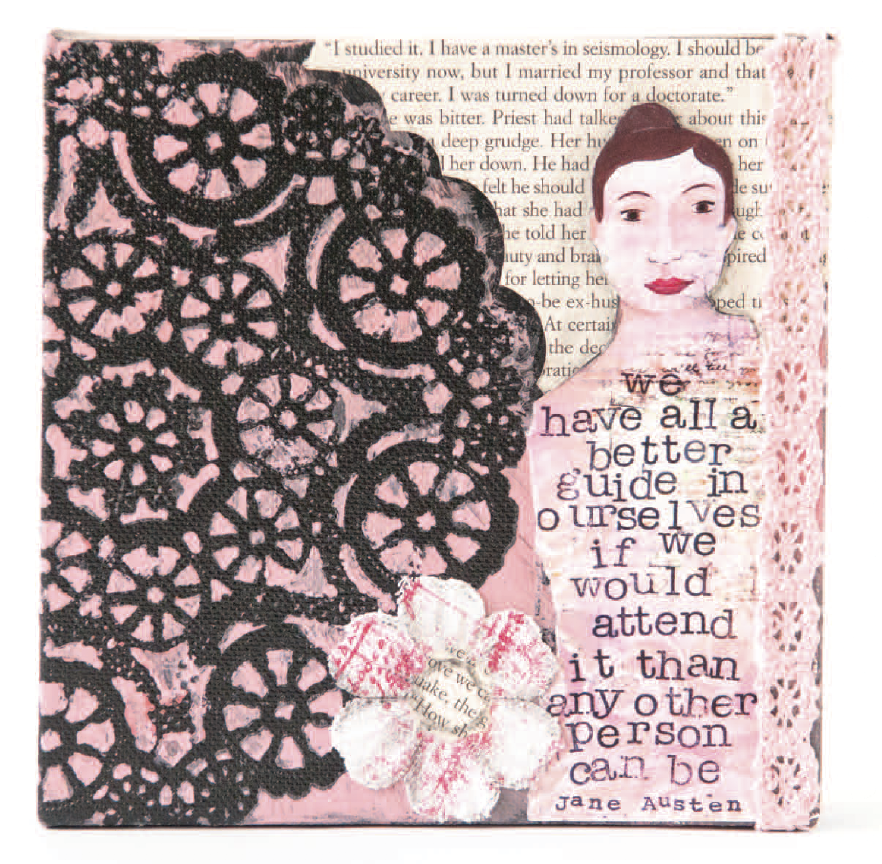 Instructions: Apply black paint to canvas, and stencil doily. Trace doily onto book page, trim, and adhere to canvas. Reduce collage, trim away background, distress edges, and adhere to canvas. Embellish with ribbon and fabric flower. | Project by Kayann Ausherman
4. Capturing Jane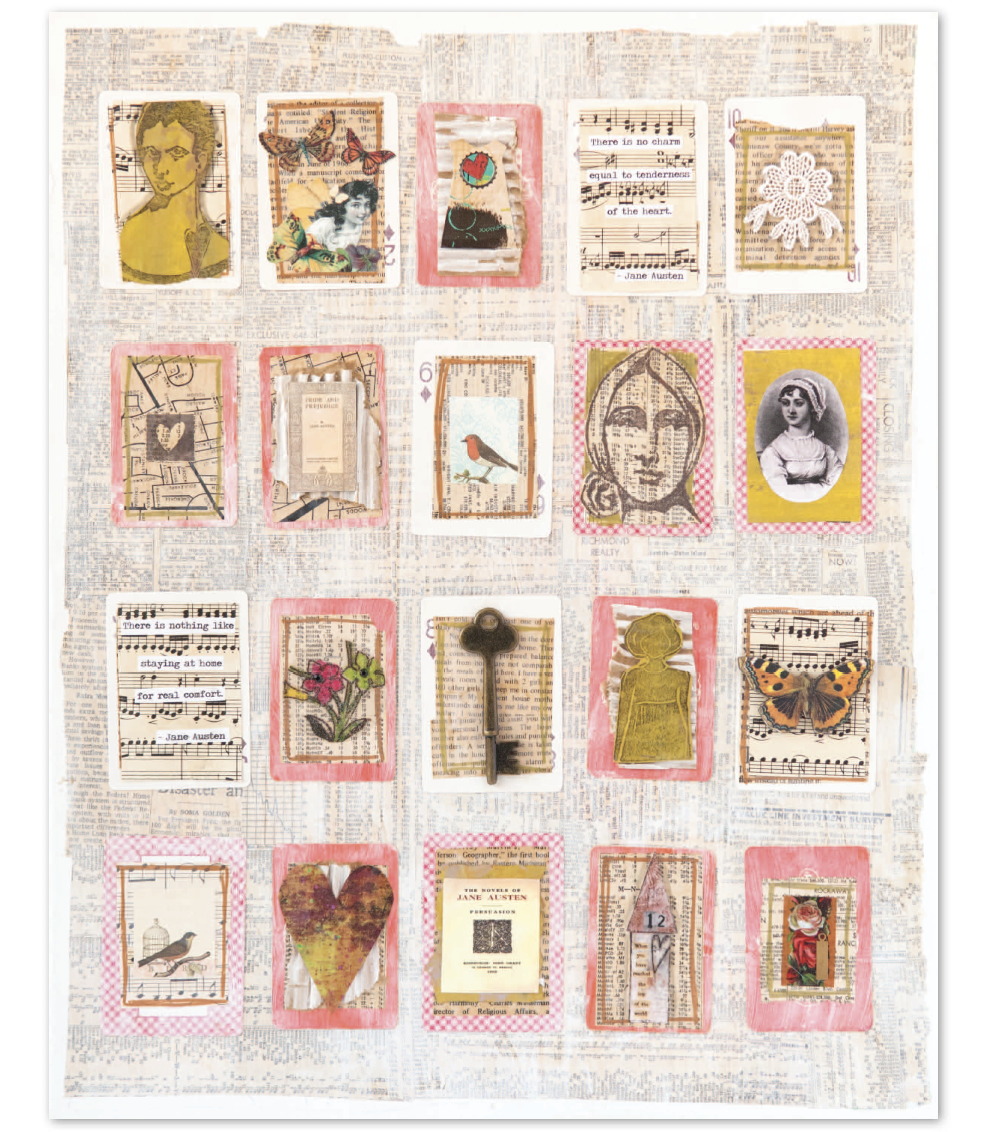 Instructions: Apply gesso to canvas, and let dry. Decoupage newspaper onto canvas, and apply a light coat of gesso over newspaper. Create collages on 20 playing cards by stamping or attaching embellishments. Embellish with a paint pen, and seal with decoupage medium. Adhere four rows of cards onto canvas. | Project by Joy Northrop
5. The Men of Jane Austen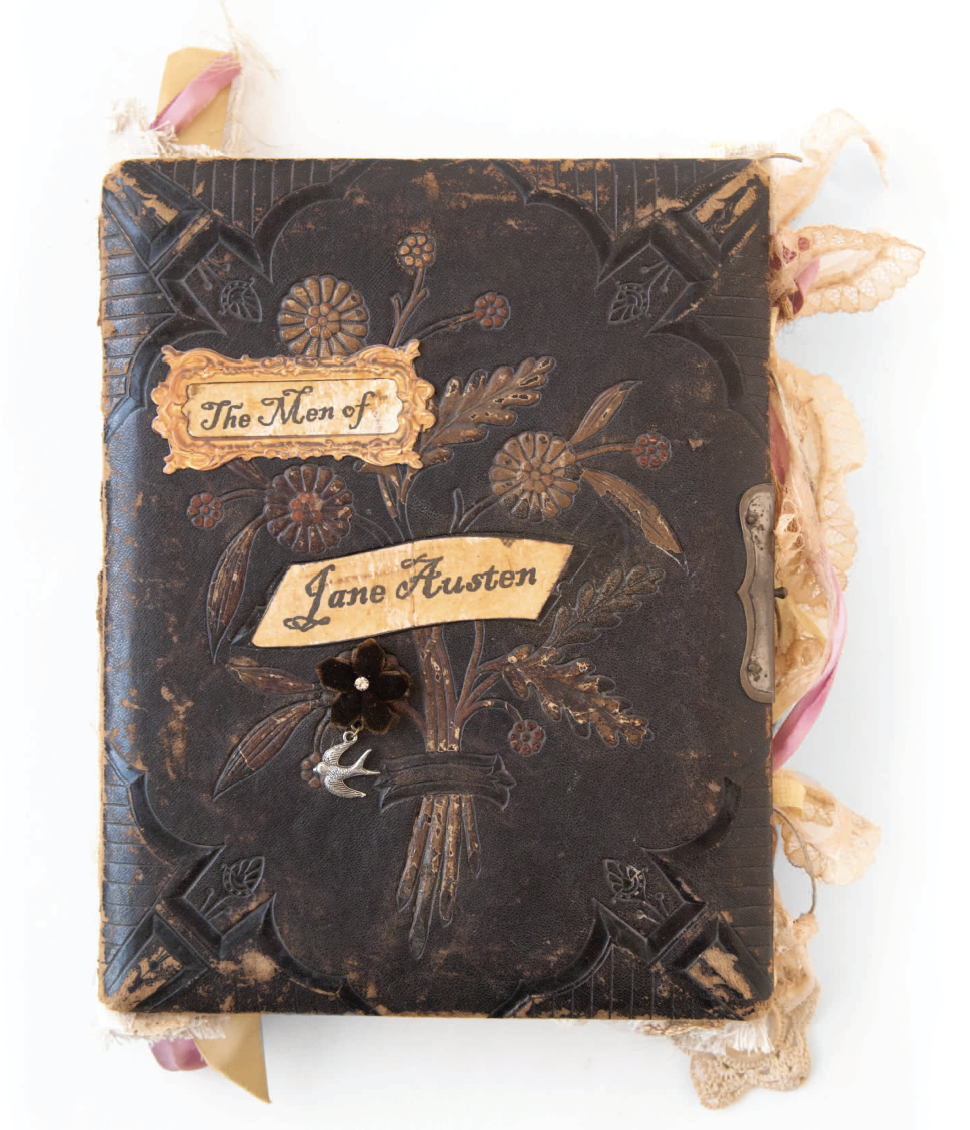 Instructions: Lightly apply several layers of gold paste to an antique photo album cover. Print text on paper for title, and tea-dye to distress cover. Carefully cut out text to fit title area and paper frame. Distress with ink, and adhere to cover. Attach bird charm to flower, and adhere to cover to add dimension. | Project by Suzanne Woolf
6. Reasonable in Time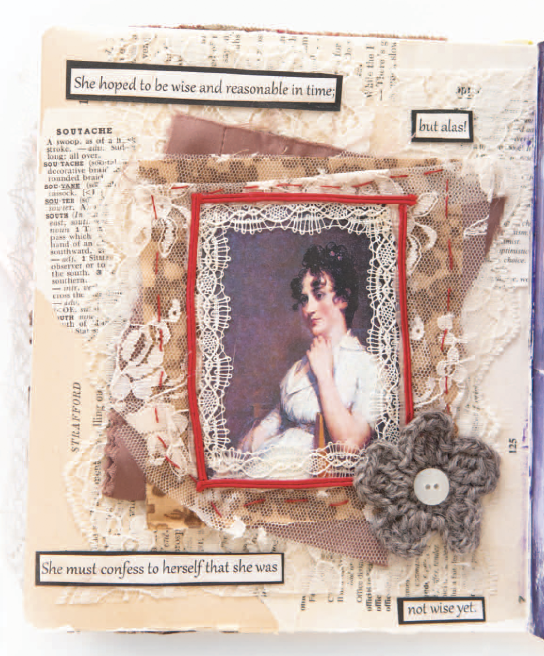 Instructions: Adhere distressed book pages to board book page. Adhere strips of lace ribbon to book pages. Computer-generate sentiment, cut out, ink, layer with black cardstock and adhere to book page. Layer fabric with mesh scraps, and stitch together. Adhere photo of woman and fringe, and hot-glue into place. | Project by Johanna Miller
These projects were originally featured in the July 2014 issue of Somerset Studio. Click here to browse the Somerset Studio collection!