"I declare after all there is no enjoyment like reading!" - Jane Austen
There's nothing quite like getting lost in a good book. Today we're sharing a variety of DIY bookmark projects, the perfect craft and gift for readers. See below for the inspiration and let us know which take on bookmarks is your favorite!
1. Paper Clip Bookmarks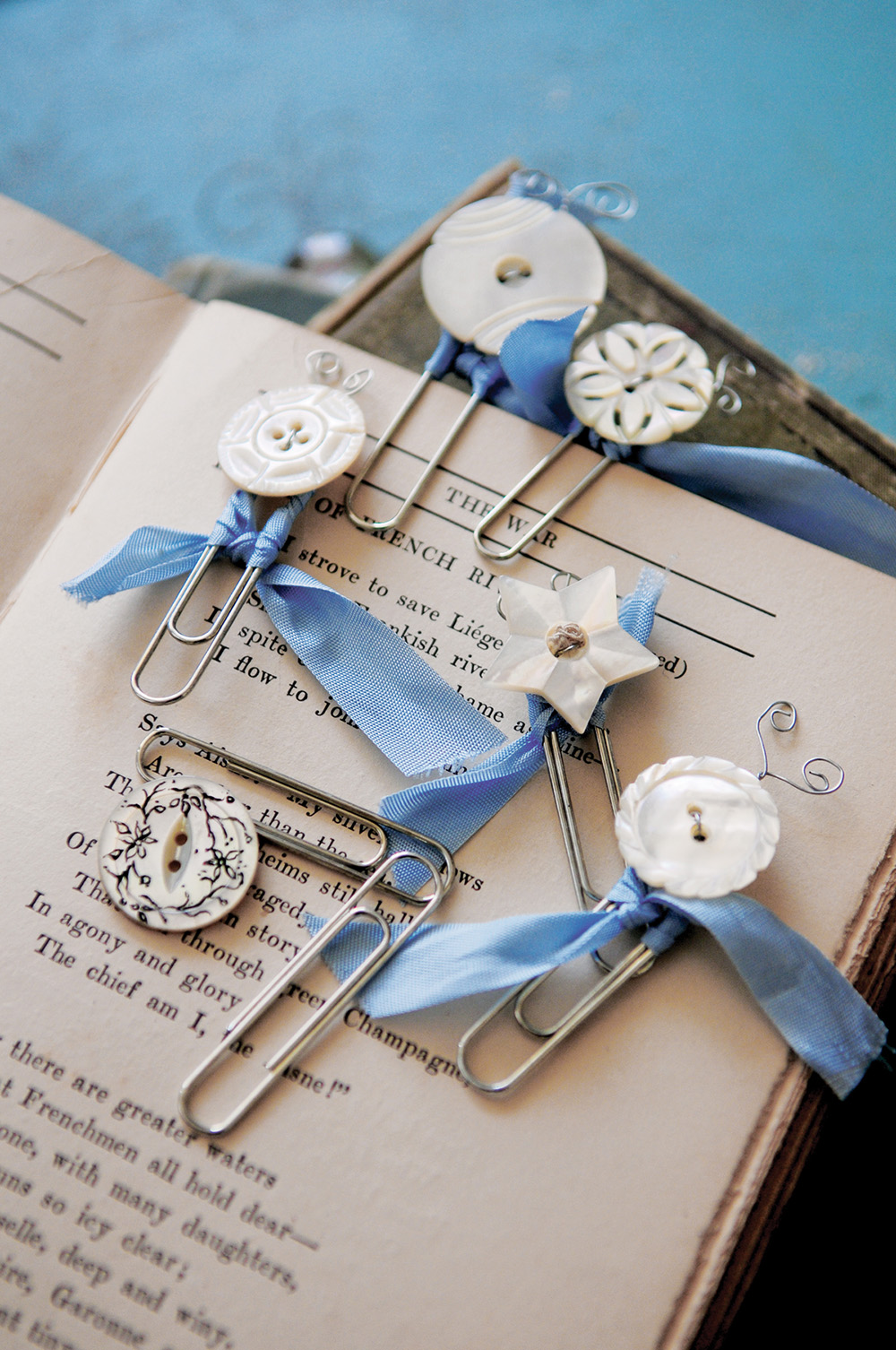 Paper clips are extremely useful, but if you find them a bit dull, it's easy to dress them up. With blue ribbons and pearlescent buttons in different shapes attached to the clips with wire, they make darling bookmarks! | Project by Sandra Evertson featured in Creative Living Ideas
2. Bezel Bookmarks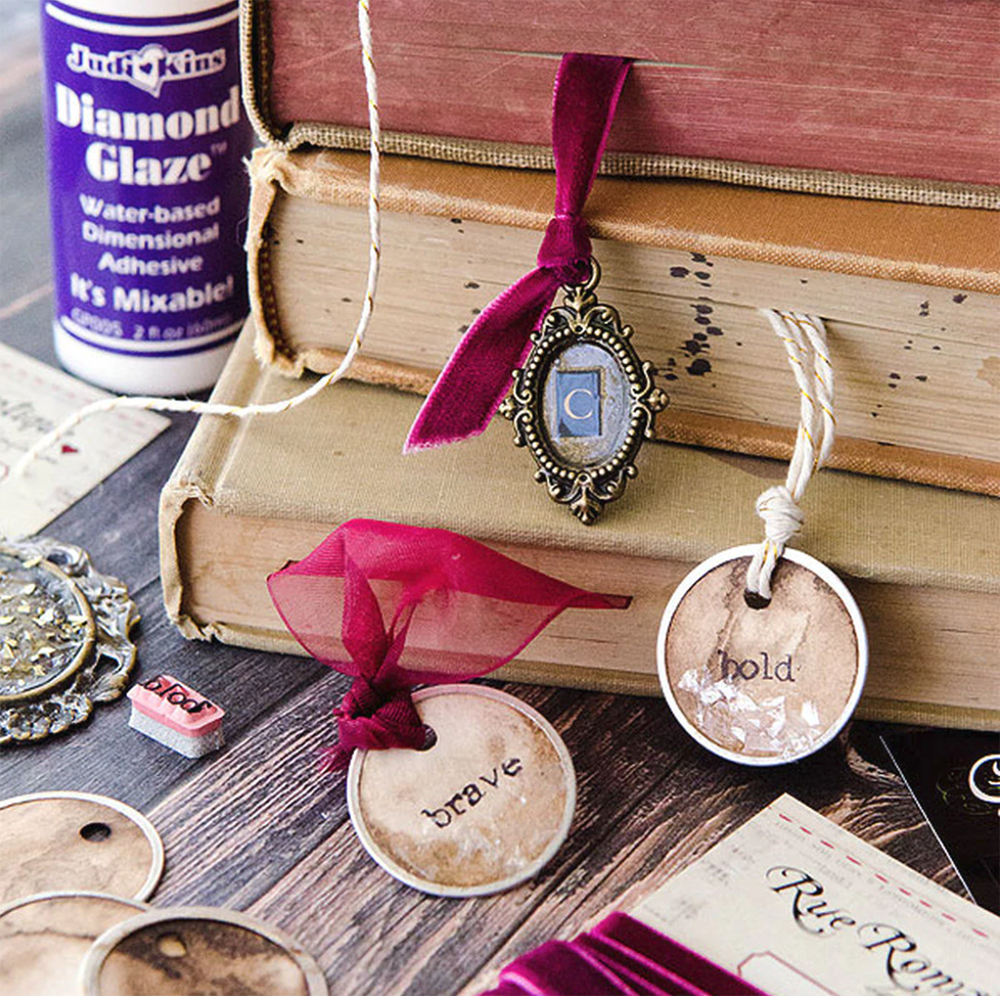 To make these bookmarks, all you really need is some sort of string or fiber, and a charm. You can use bezels, tags, beads, or almost anything else! You can stamp a single word on a tag and embellish it with mica, or put a letter sticker inside a bezel, and fill it with Diamond Glaze. Simply tie your charm to your string or fiber and make a knot at the other end. | Project by Somerset Studio editor, Christen Hammons
3. Fairy Bookmarks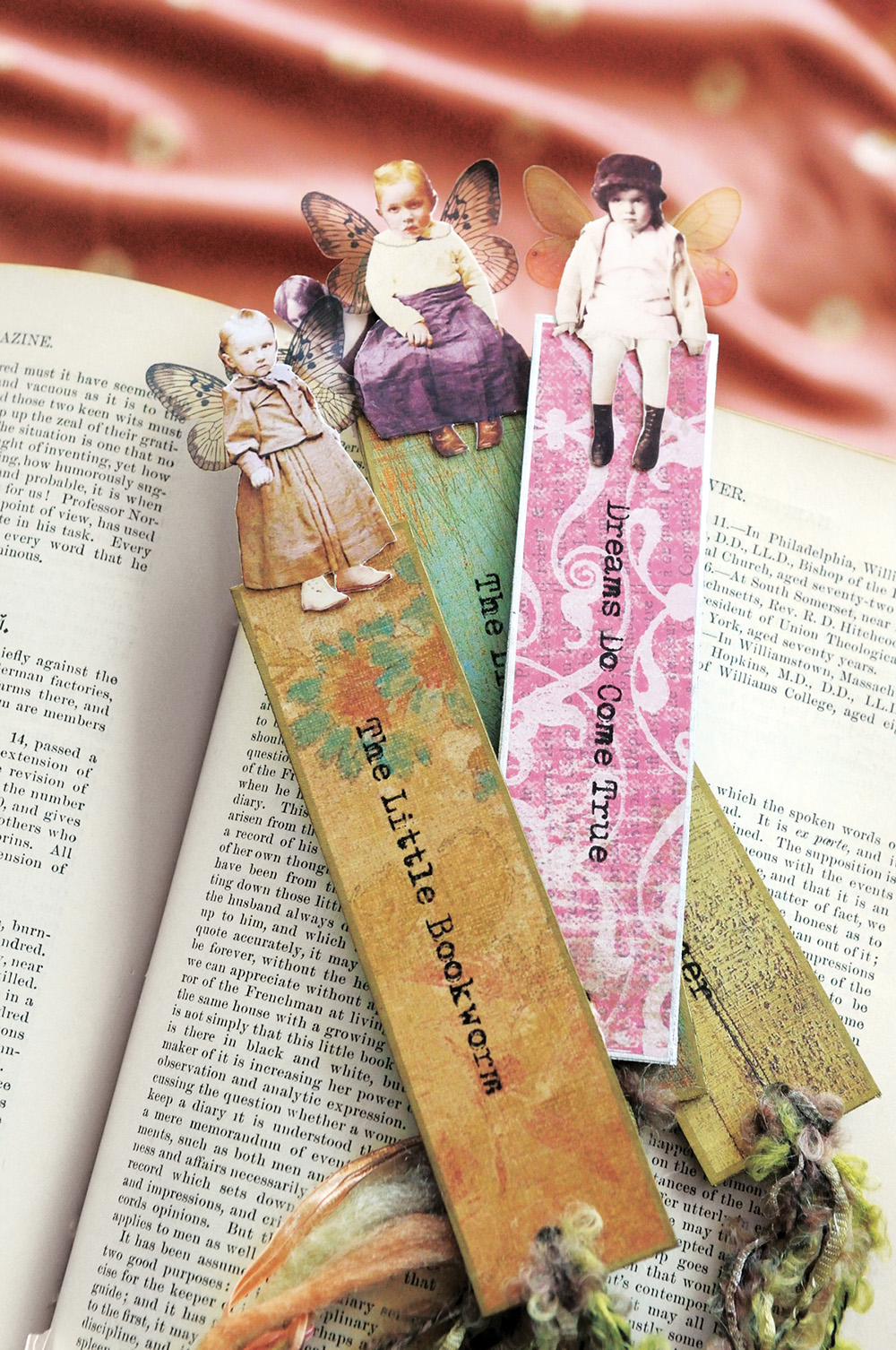 To make these pretty page-savers, adhere cardstock to a strip of cardboard and top it with a fairy figure. As an extra special touch, tie colorful yarn and ribbon through a hole punched at the base. | Project by Amanda Howard featured in Creative Living Ideas
4. "Charm"-ing Bookmarks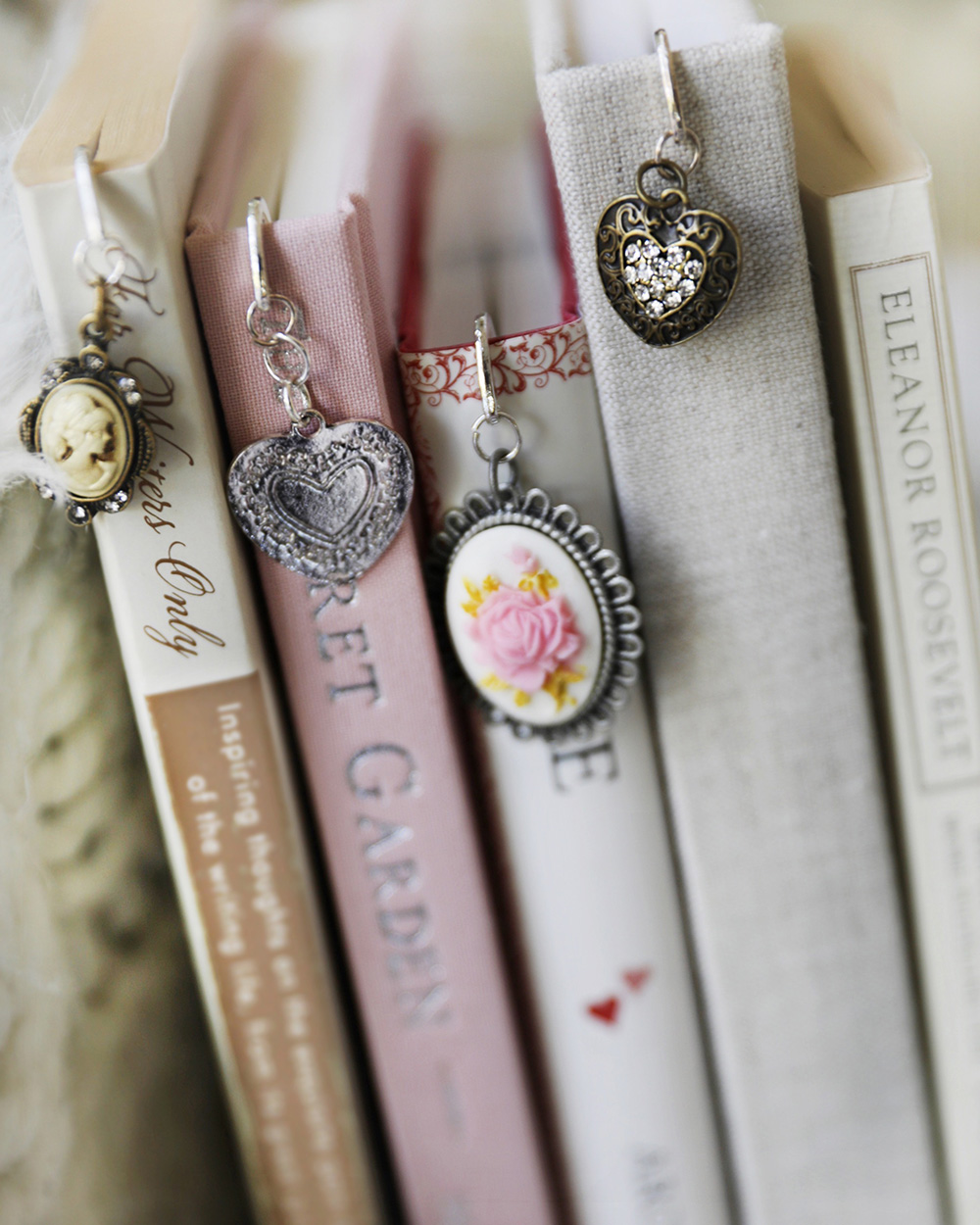 To make this "charm"-ing project you'll need silver plated hook bookmarks, jump rings, pliers, and charms of your choosing. Using pliers, carefully open a jump ring to create few centimeters of space. Attach a charm by sliding the jump ring onto the hoop attached to your charm. With the charm now linked to the jump ring, slide the open jump ring and attach it to the silver plated hook. | Project by Hayley Solano via An Enchanted Life
5. Ribbon Bookmarks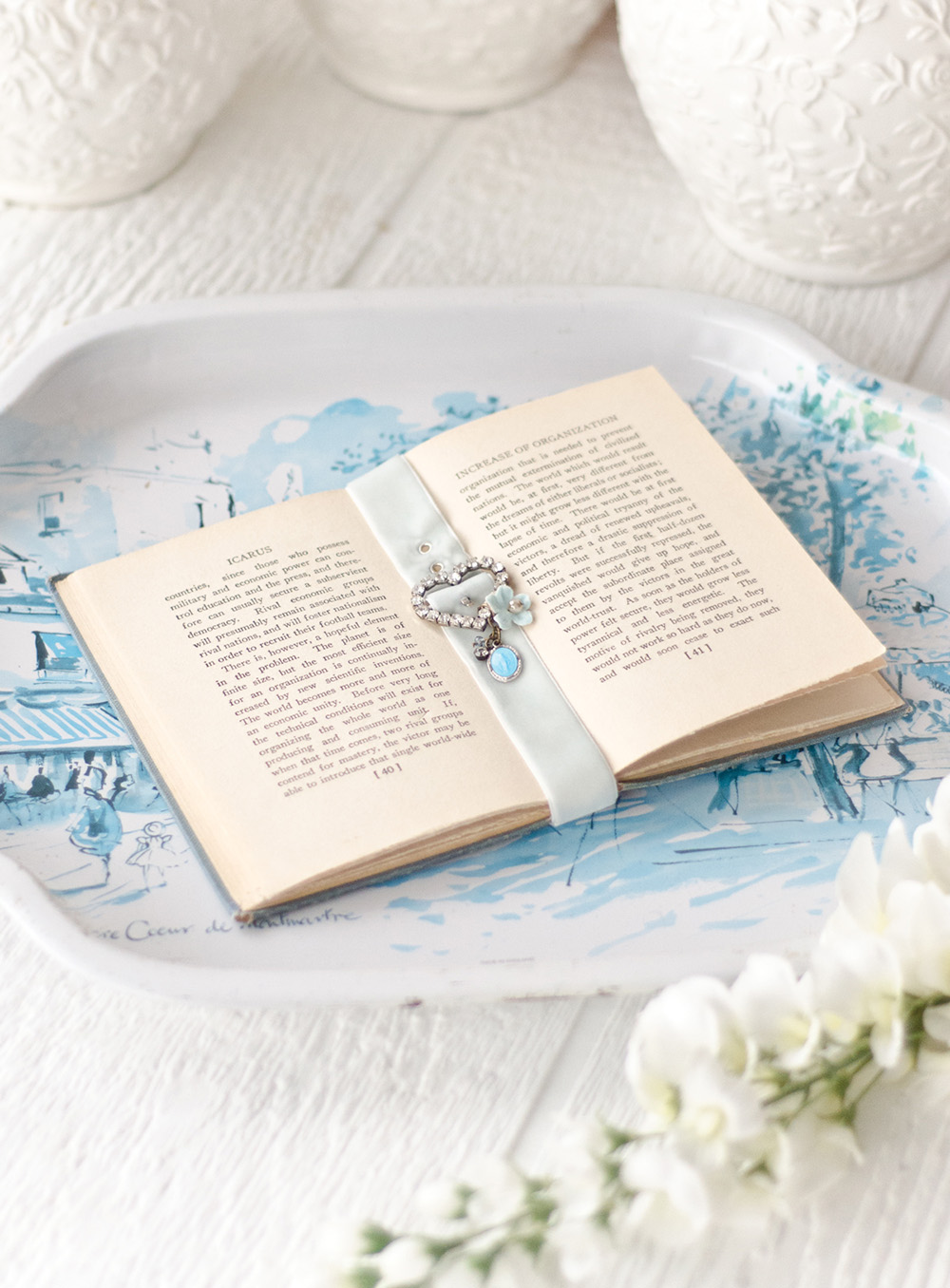 To create this project, simply add jewelry bits or a bejeweled buckle to velvet ribbon! | Project by Trisha Johnson featured in Somerset Life
Happy Creating!
- The Stampington Team