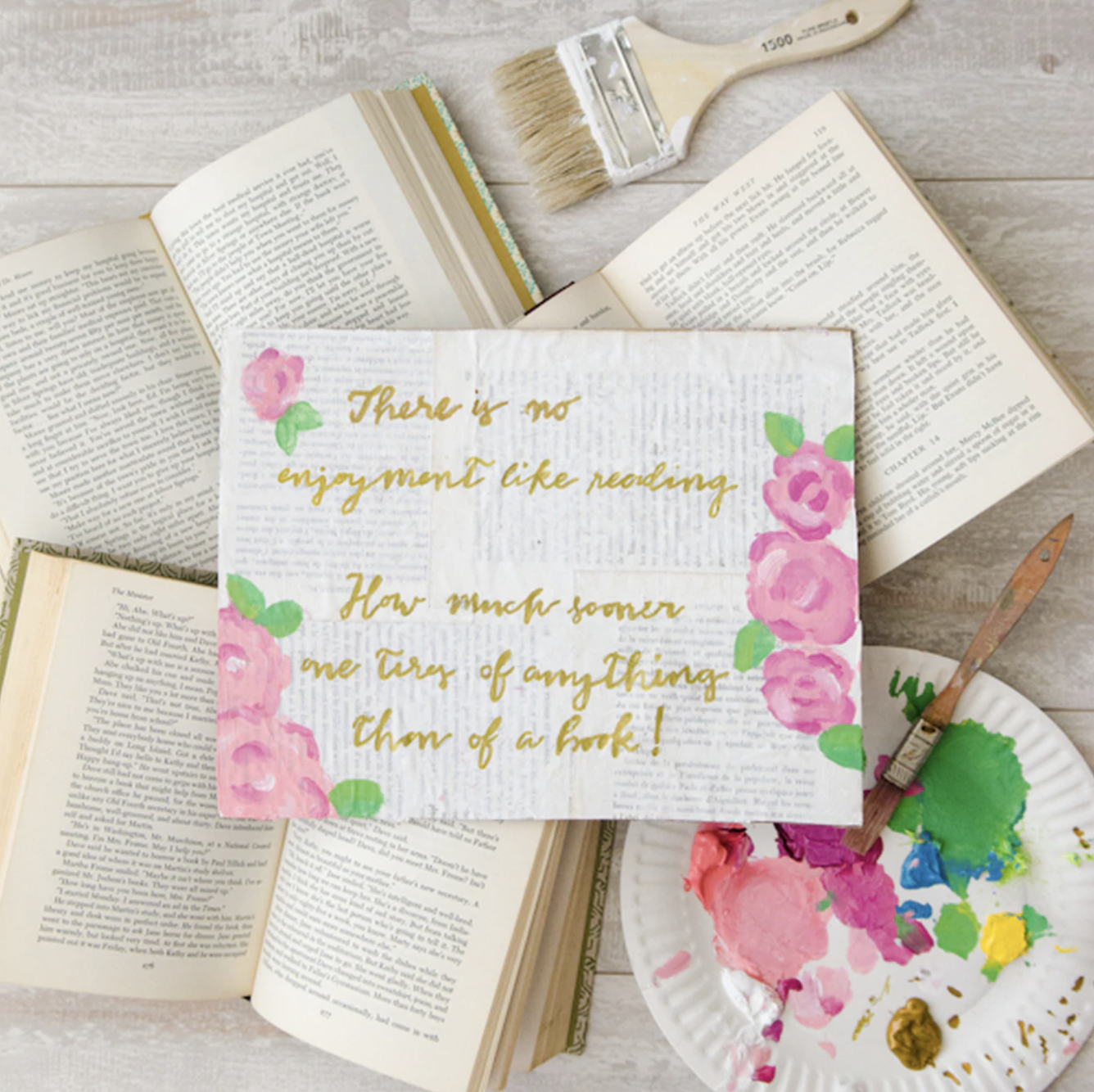 Hello Friends! In honor of World Book Day, today we're excited to share a darling bookish project! Commemorating passages from beloved books makes for a fun craft that can be used to decorate your home. In the example above we used book pages as a canvas to paint a Jane Austen quote. See below for instructions on how you can make one featuring your favorite literary quote!
Bookish Quotes Project Directions
1. Use gel medium to adhere 4 pages of book text to a piece of cardboard. Seal with a thin coat of gel medium on top of the book pages.
2. Mix white paint with plenty of water and whitewash the book text to mute the pattern a bit. Let dry completely.
3. To paint the roses, begin with Blushing paint and mix with white. Paint a quick circle with a messy, scalloped edge. Mix Fuchsia paint and Blushing with a little bit of white and add some petal shapes to the center and edges of the rose. Add some white petal strokes to the flower as well. Continue layering paint strokes until you are satisfied with the result. You can also blend out any strokes you don't like with more of the Blushing/white paint mixture.
4. Print quote and transfer text to panel with a graphite pencil. Draw over the tracings with either a gold paint pen or gold paint.
Which book would you use as inspiration for this project? Share with us in the comments below!
Happy Creating!
Love, The Stampington & Company Team