Getting Creative With Somerset Studio Artist Papers by Guest Artist Megan Whisner Quinlan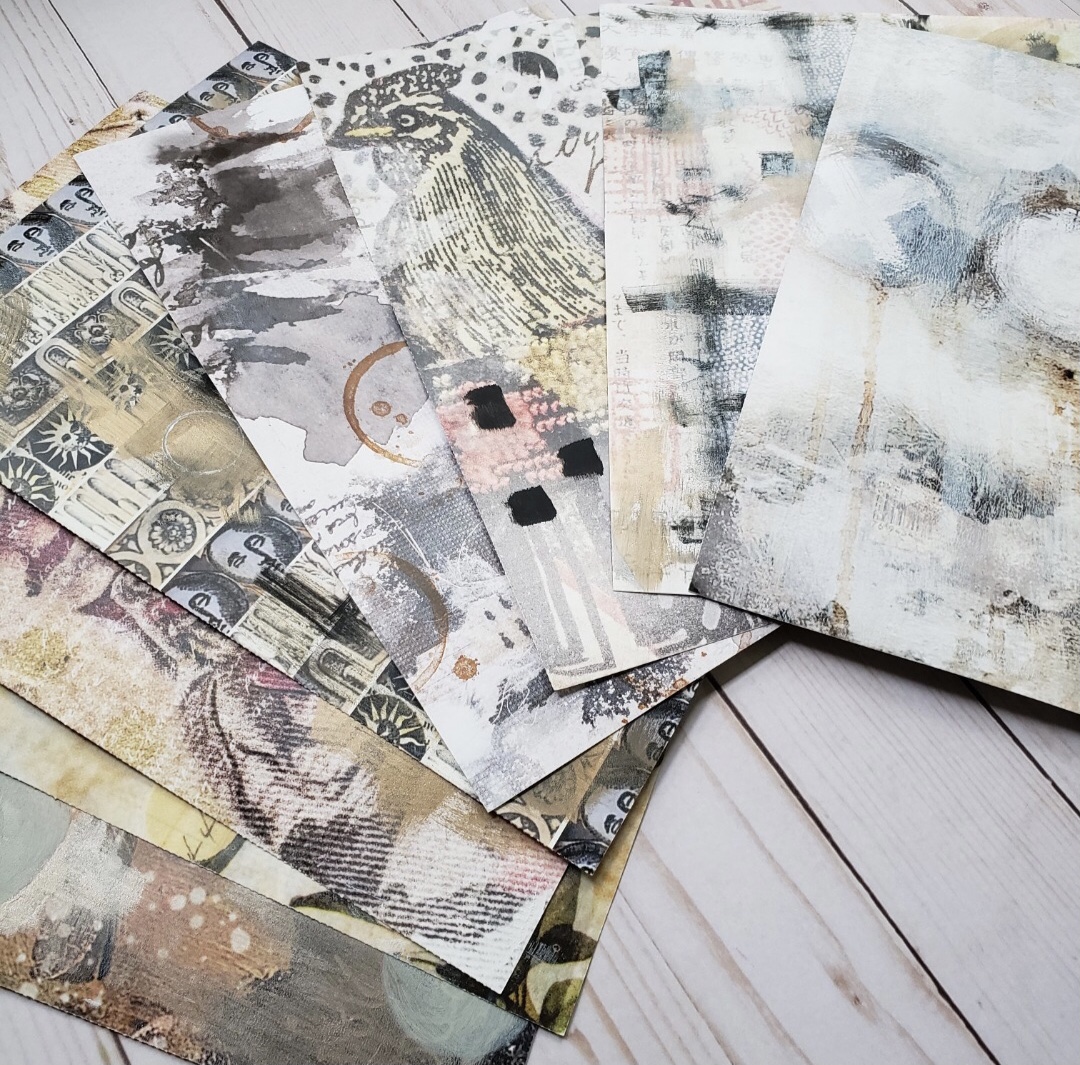 When artist Megan Whisner Quinlan tagged us in a project featuring Somerset Studio's artist papers, we were so inspired by her work and thought you would be too. We invited Megan to the blog today to discuss her project and share creative inspiration. Welcome, Megan!
Getting Creative with Somerset Studio Artist Papers
When I was recently paging through my latest issue of Somerset Studio, I noticed all the beautiful, complimentary artist papers included in the magazine. As a bookmaker, I'm always thinking if what I can use in my handmade journals. These papers seemed the perfect fodder, so I decided to tear them out and make them into book pages.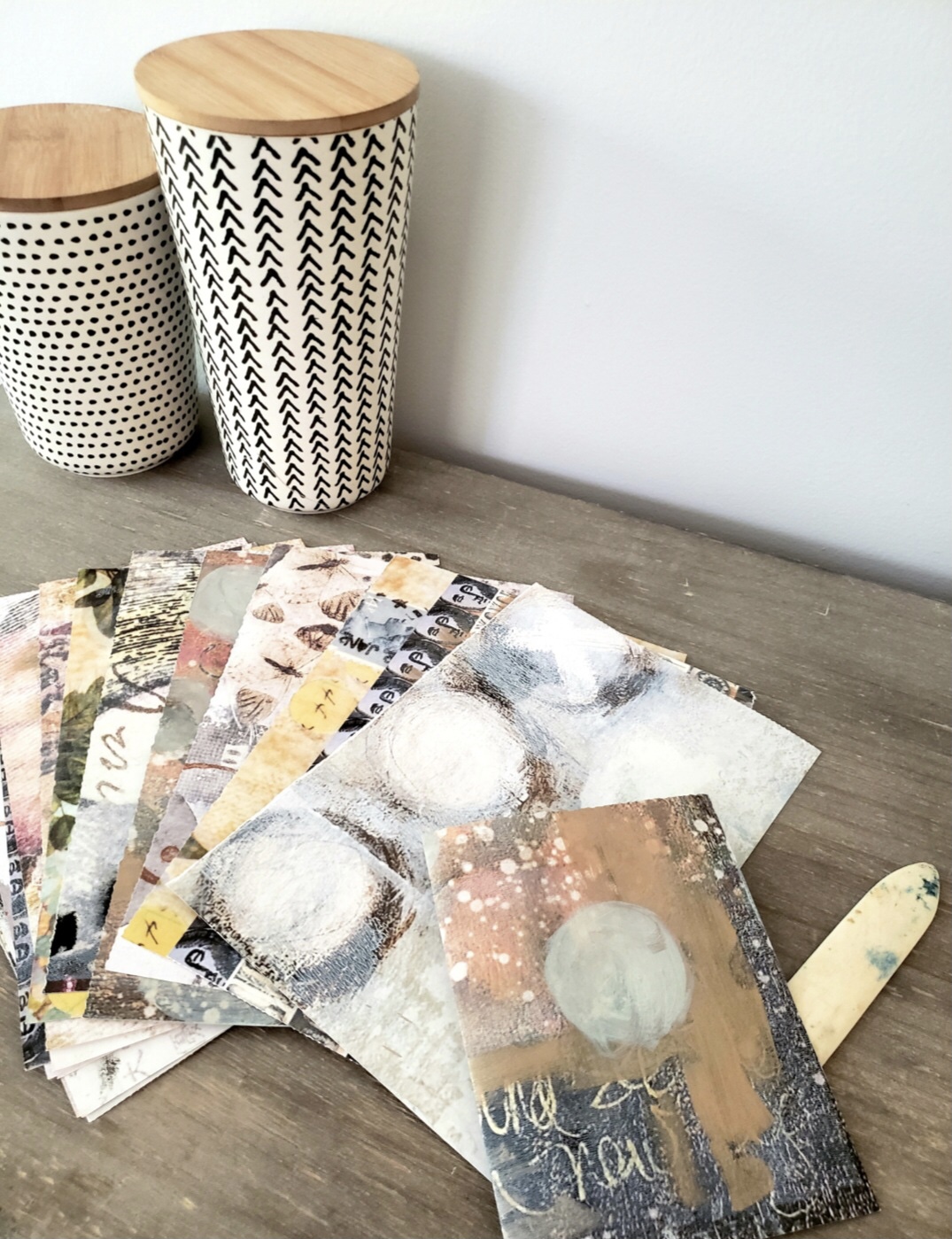 I began by embellishing them with some mark making and stencils on the fronts and backs. I layered them with a bit of white gesso as a final step, to add a bit more "grunge" to the papers. Once they were dry, I cut them in half horizontally and folded them down with a bone folder. I separated them into 3 signatures and made a cut out cover with watercolor paper that I had decorated with some simple designs and acrylic sprays.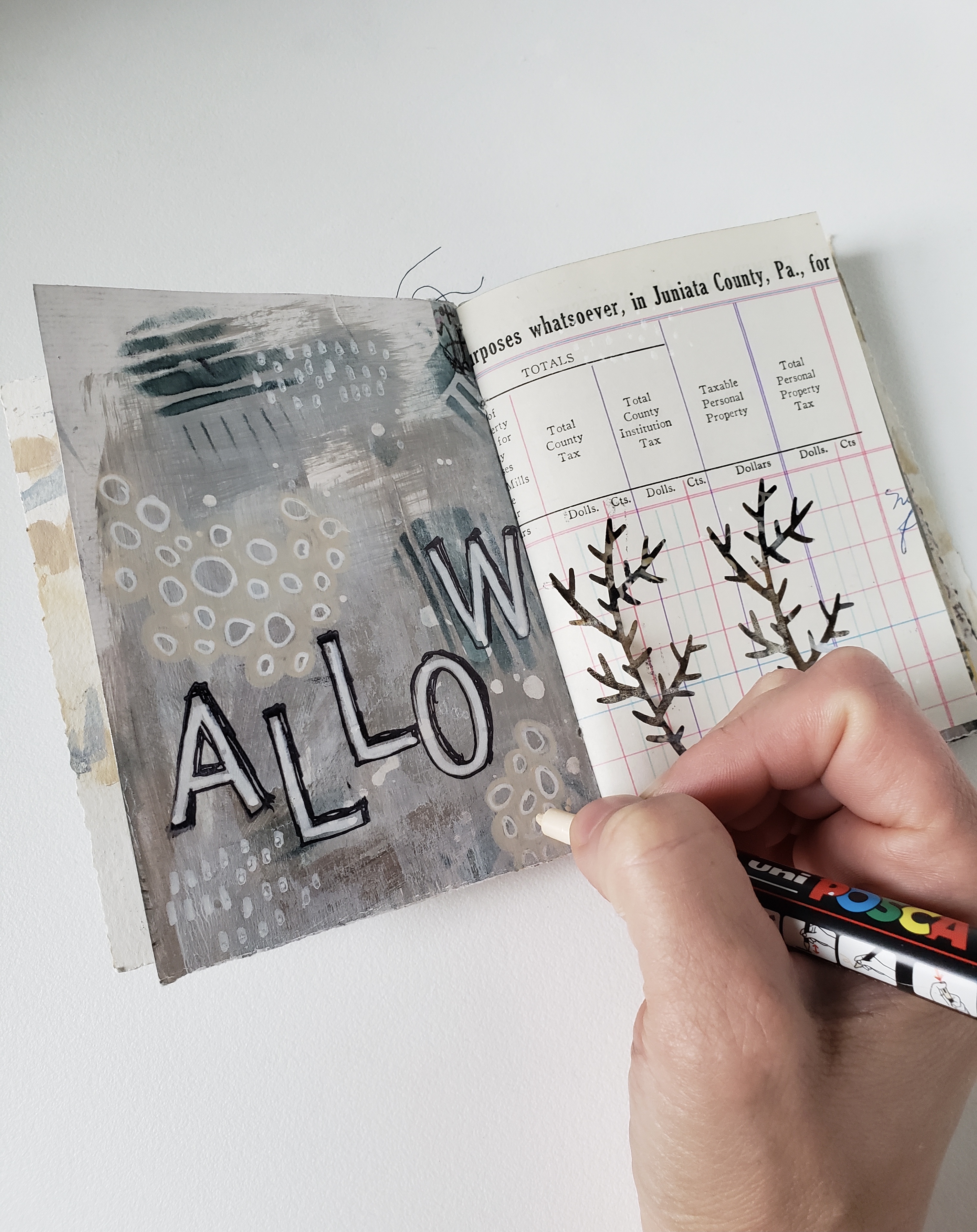 I've decided to use this journal as a book of "words" that inspire me. Each page has a simple word or phrase that I find encouraging. These pages can also be a place for me to focus on practicing patterns and layers. It's always exciting to be inspired by something that I see that gets my creative juices flowing.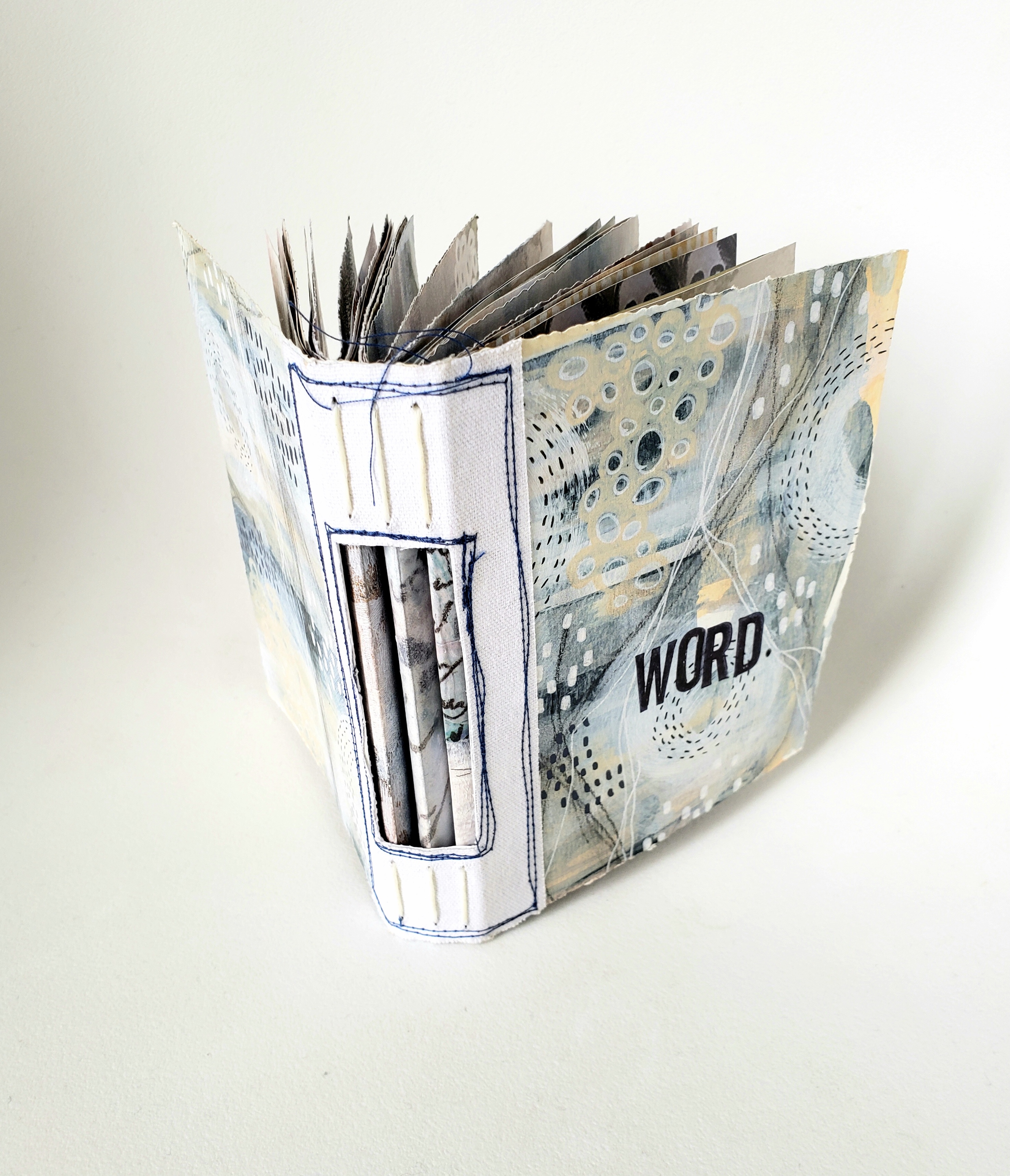 For more inspiration, follow Megan on Instagram at @megan_whisner_quinlan. Also, be sure to tag us in your social media posts for the opportunity to be featured on our blog!