Grab your favorite pen, a cup of coffee, and clear a few hours for yourself. As you wander through the pages of these publications, you'll uncover a wealth of journaling inspiration. Shine a spotlight on the here and now with thought-provoking prompts, creative exercises, journal or memory book page samples, and more! Let's take a peek inside...
A Tour of Our Journaling Magazines
Art Journaling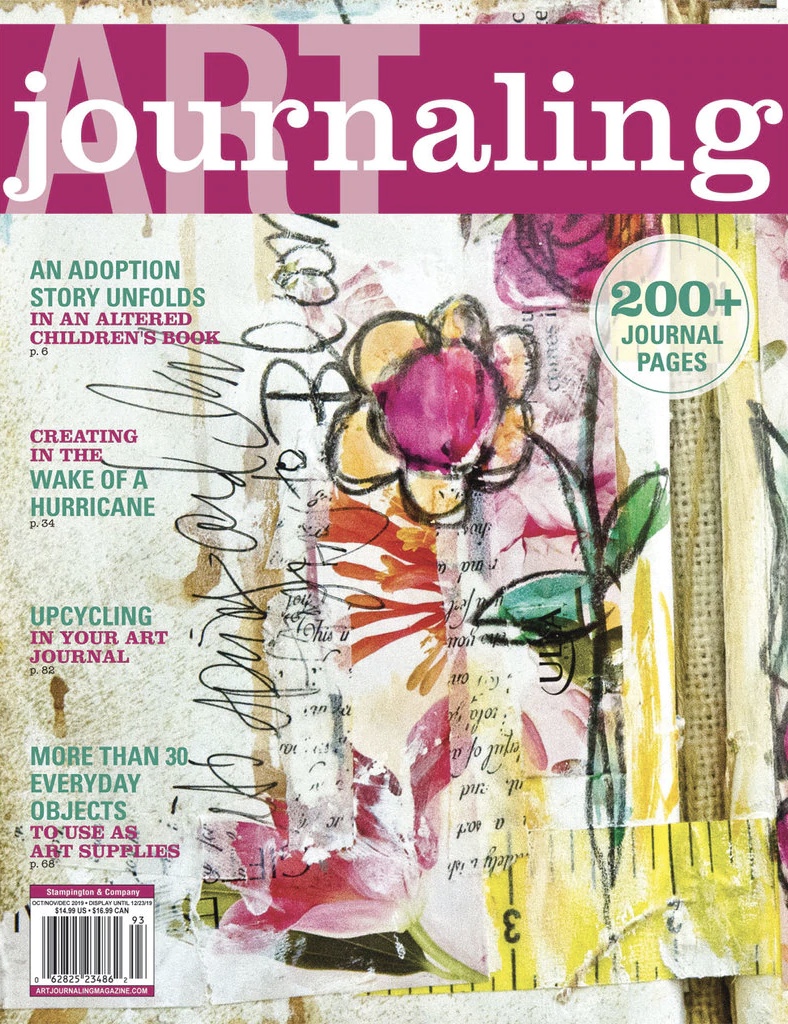 In every 144-page issue of Art Journaling, artists open their journals and share creative ways to capture your life through art. From painting and sketching to stamping and collage art, each journal is filled with innovative techniques you'll want to try in your own art journal. Detailed photography and insightful articles are sure to inspire your journaling style, while tricks and tips will teach you how to create stand-out pages. Learn more >>
Bella Grace Magazine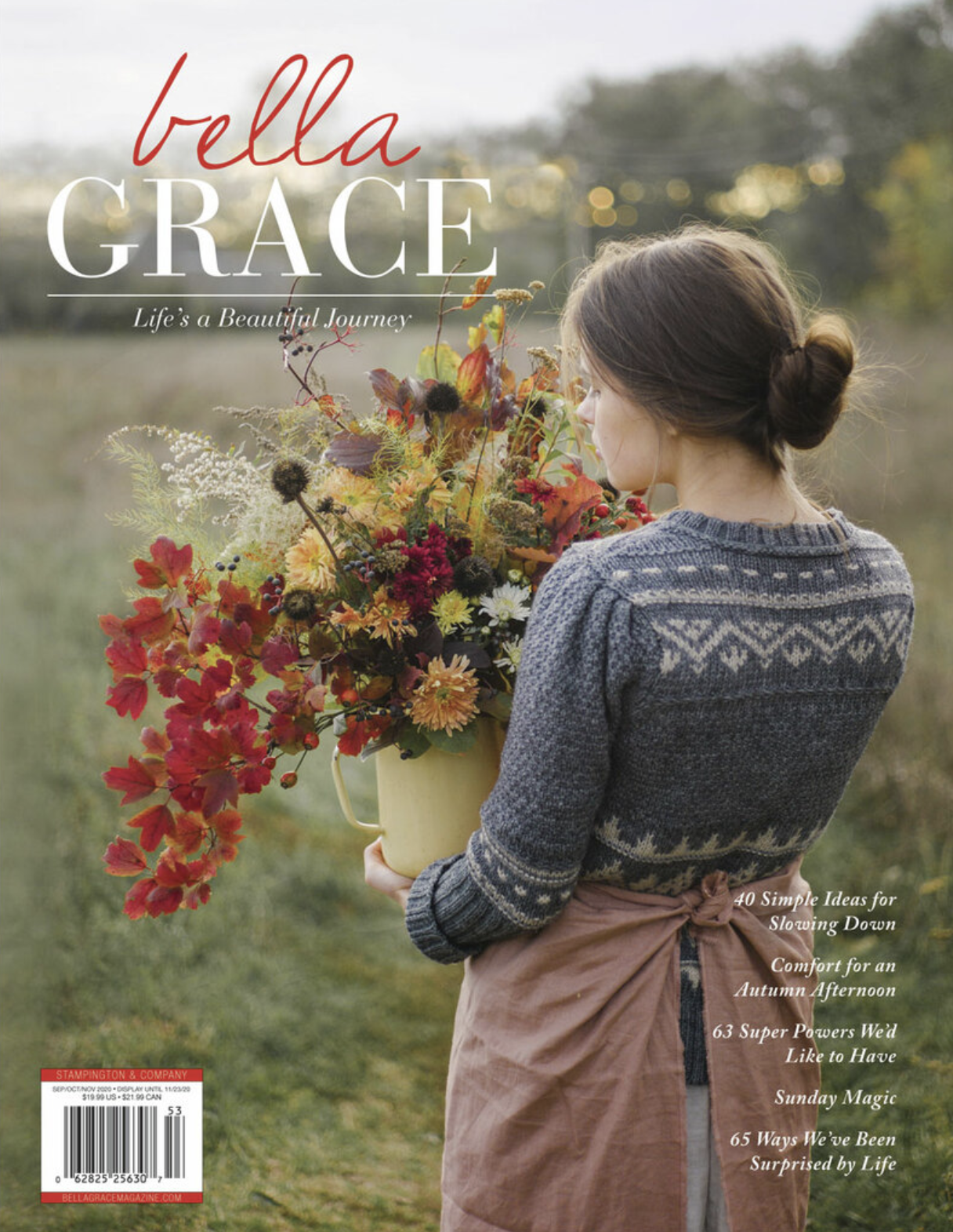 Bella Grace is a 160-page publication devoted to discovering magic in the ordinary. It's aim is to touch the souls of readers through journaling prompts, inspirational quotes, and striking photographs that capture life's beautiful journey. For anyone who is tired of trying to fit unrealistic standards of beauty or reaching for unattainable ideals, Bella Grace gives you permission to just go ahead and toss them. Embrace imperfection. Celebrate your messy life. Shine a spotlight on small, everyday moments. Learn more >>
Field Guide to Everyday Magic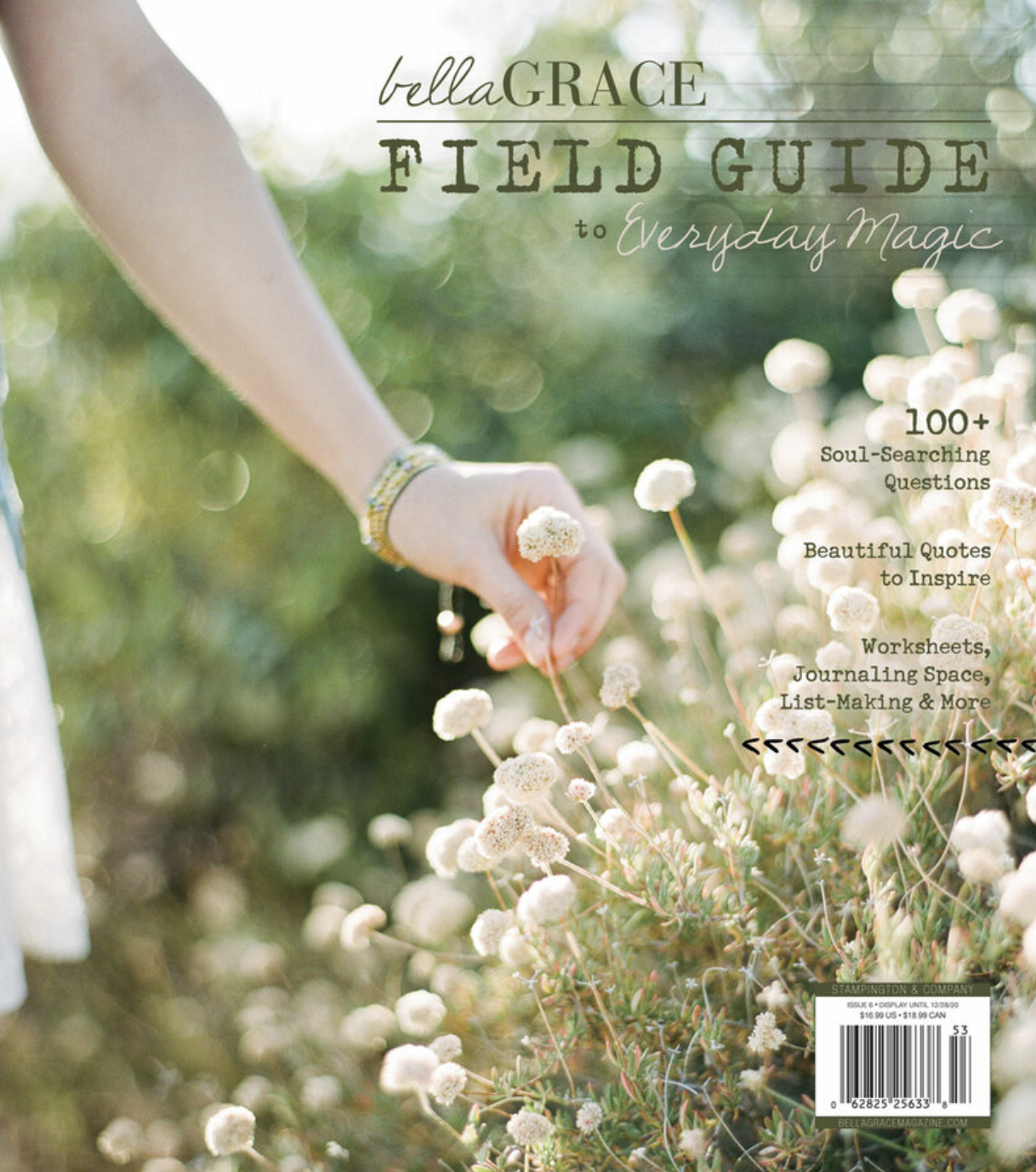 Field Guide to Everyday Magic is filled entirely with the worksheet-style prompts, captivating photographs, and inspirational quotes that Bella Grace magazine has come to be known for. Women of all ages will enjoy soaking in the eye-catching images and thought-provoking prompts in this exciting spin-off. Each page is designed to inspire and help readers shine a spotlight on the here and now — the radiant glow to be found in seemingly ordinary moments. Learn more >>
Bella Grace New Generation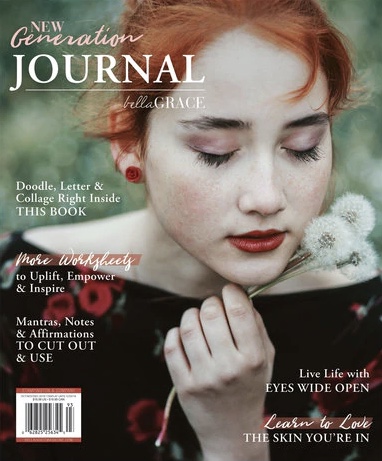 Like its sister publication, New Generation continues to discover magic in the ordinary through its stories, photographs, and interactive journaling pages, while offering up perspectives on everyday life for teenagers and inspiration for embracing your uniqueness. Learn more >>
Somerset Studio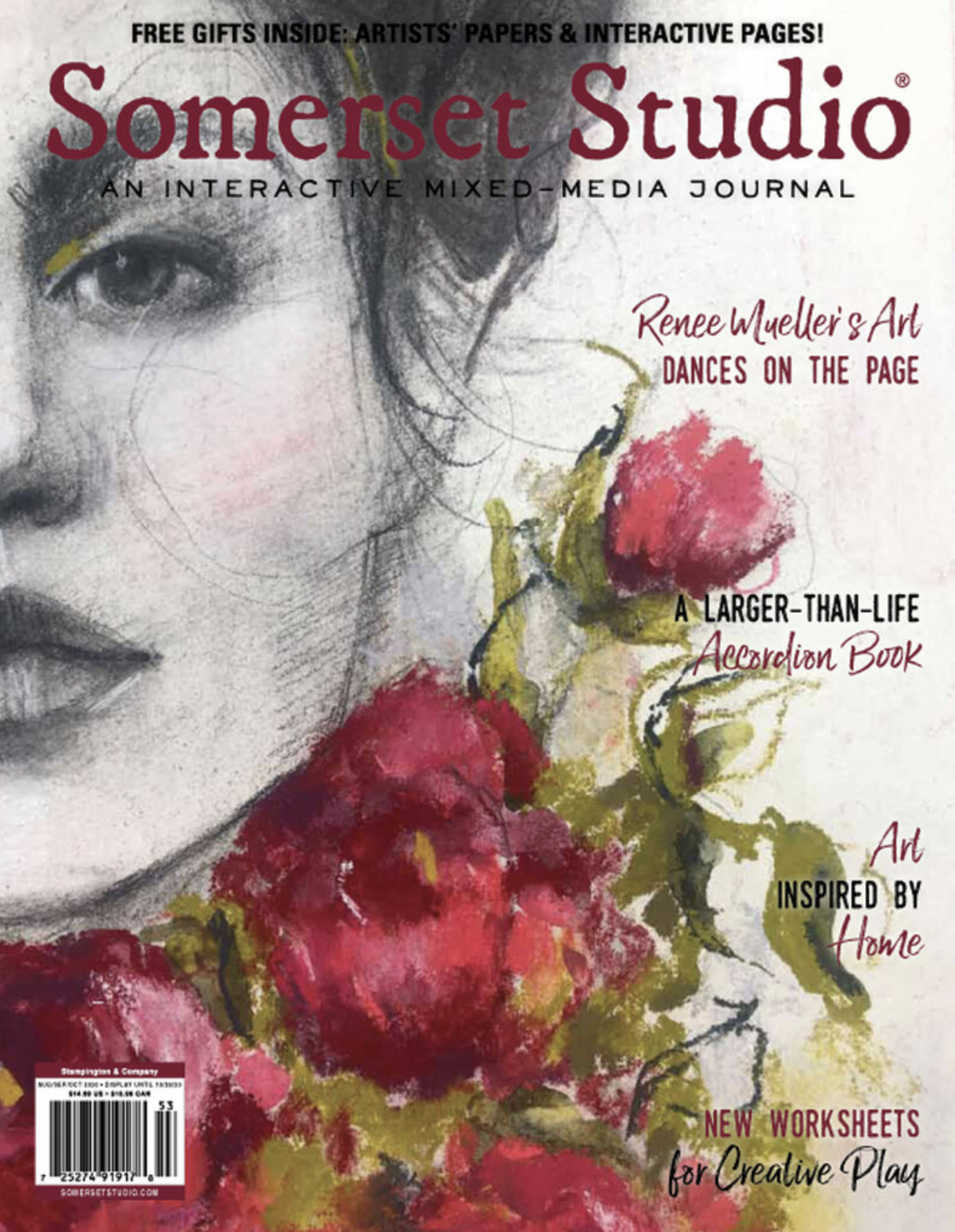 Somerset Studio is the the industry's most trusted and innovative mixed-media magazine, and we've recently made it bigger and better than before! It's now an interactive mixed-media playground – complete with 160 pages of inspiration, hands-on activities that walk you through the artistic process, workshops become "playshops" for experimentation, additional free papers, and more. Learn more >>
Somerset Memories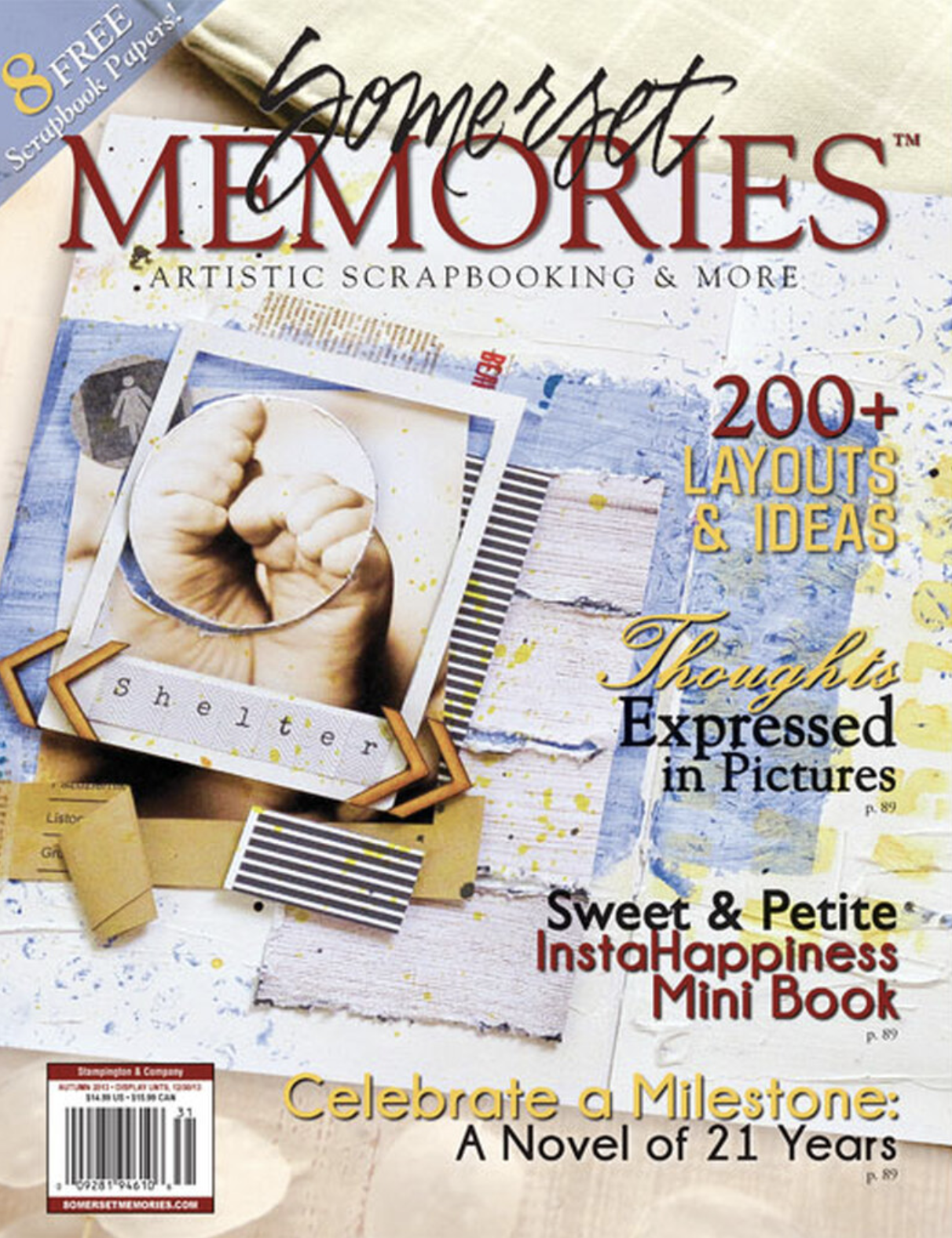 Somerset Memories showcases memory-filled artwork featuring family photographs, nostalgia, and memorabilia. This unique magazine presents sophisticated scrapbook and journal pages, plus an array of paper crafts, fabric arts, and mixed-media projects made by our talented contributors. Each deluxe 160-page issue includes eight free Artist Papers tucked inside to help you immerse yourself in inspiring memory art. Learn more >>
Click here to explore all of our journaling magazines!