We recently brought back GreenCraft Magazine, a publication that shares 144 pages of stylish and sustainable DIY craft projects! This rendition of GreenCraft has the same projects you loved before — altered clothing, upcycled home décor, creative jewelry — with the addition of a few new things. We also wanted to share ways to incorporate more natural elements into crafting projects because we have such a beautiful world surrounding us. It only makes sense to put it center stage when we can. The newly improved GreenCraft will inspire you to give normally discarded items new life by turning them into functional, eco-chic creations. Let's take a peek at the kinds of projects you'll find as we discover new uses for...
Silverware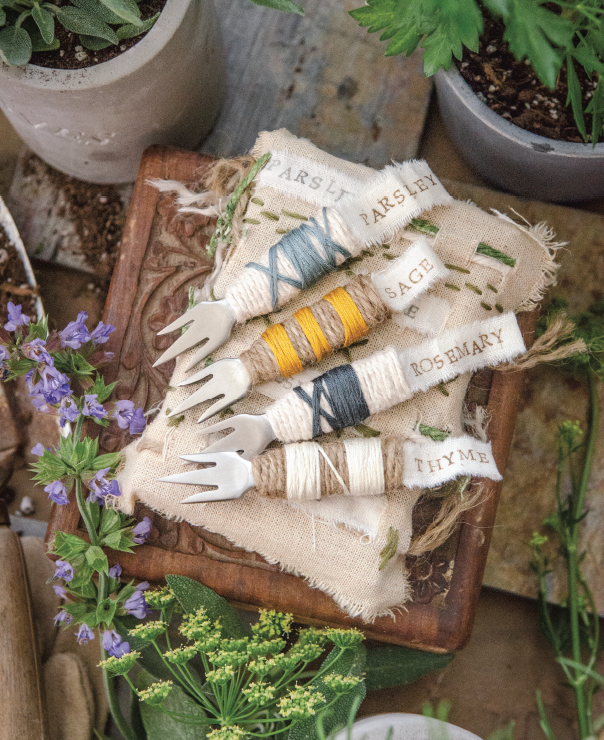 Plant markers are essential for organizing, and these reusable markers made with silverware add a little personality and upcycled charm. They make a great handmade gift for green-fingered family and friends too! | Project by Louise Muzio featured on the cover of GreenCraft Summer 2022
Clipboards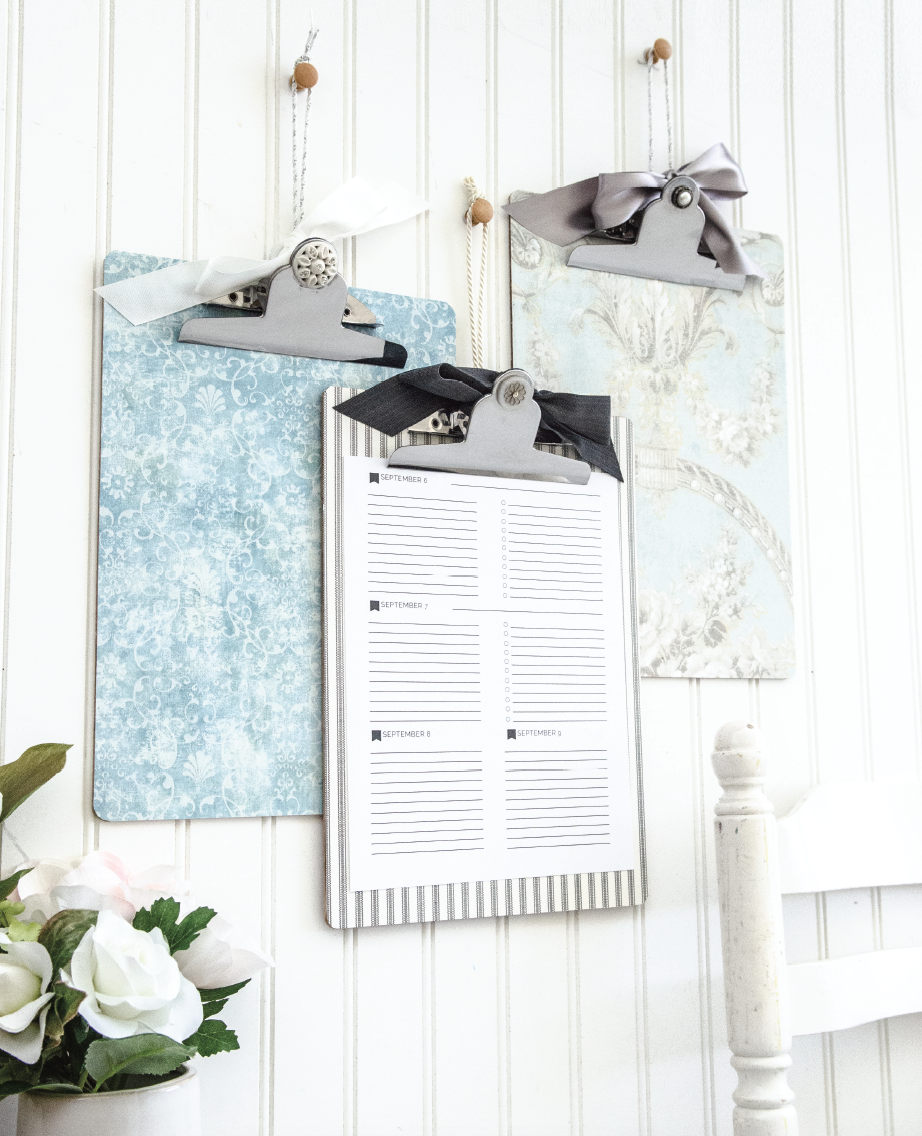 Marilyn Roane used her stash of clipboards to display wallpaper samples. They can also be used to display artwork or photographs. You only need to do a quick internet search to find the many ways this old-fashioned tool can be handy. The humble, industrial, and boring clipboard first showed up around 1870. Over 150 years later, and with a little TLC, it's still going strong! | Project featured in GreenCraft Summer 2022
Coffee tins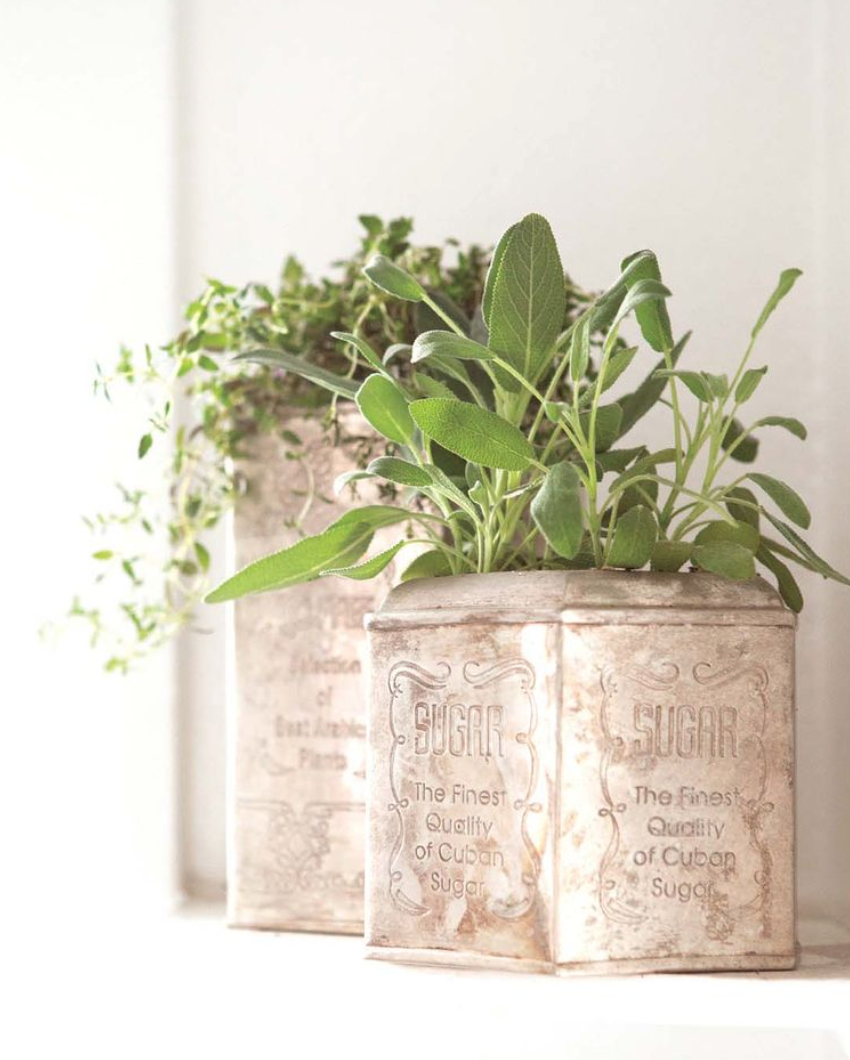 Antique or vintage food tins are easily transformed into planters by simply poking a few holes in the bottom to allow for drainage. Add a gorgeous touch of green to your kitchen by placing plants in old sugar or coffee tins. | Project featured in GreenCraft Winter 2022
Paper bags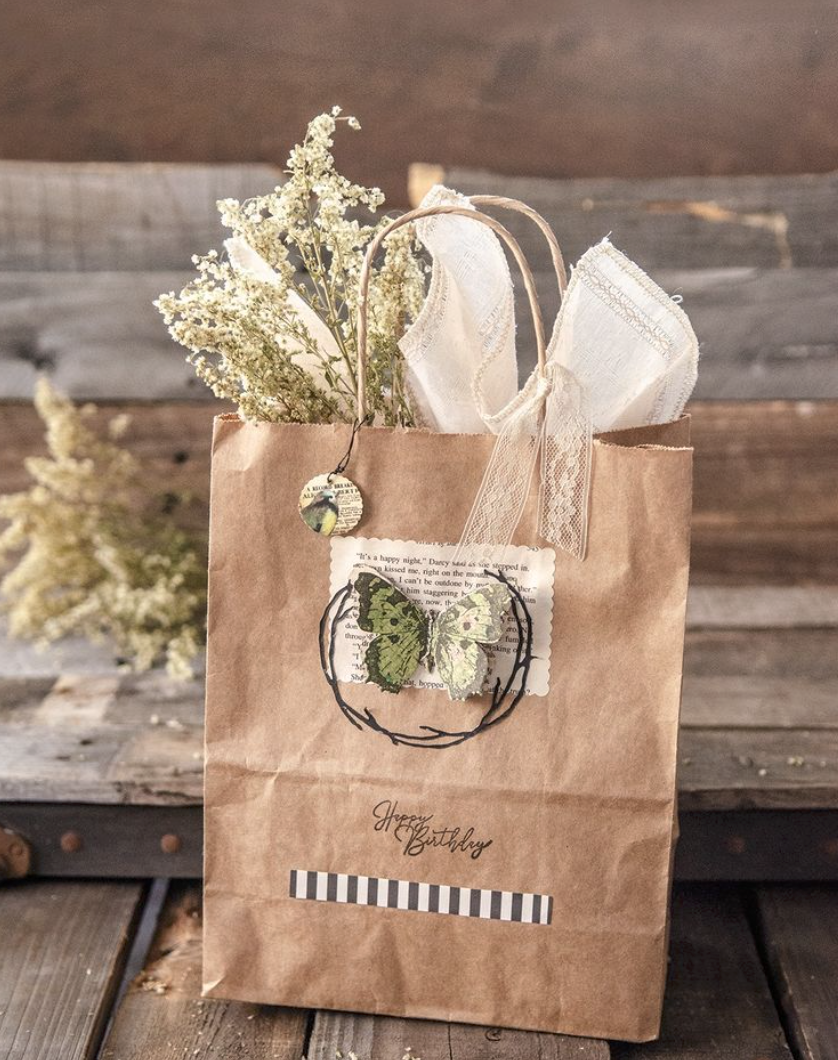 Transform an everyday paper bag into embellished gift wrap with a few simple steps! | Project by Dalia Nicole Blevins featured in GreenCraft Winter 2021
Tea cups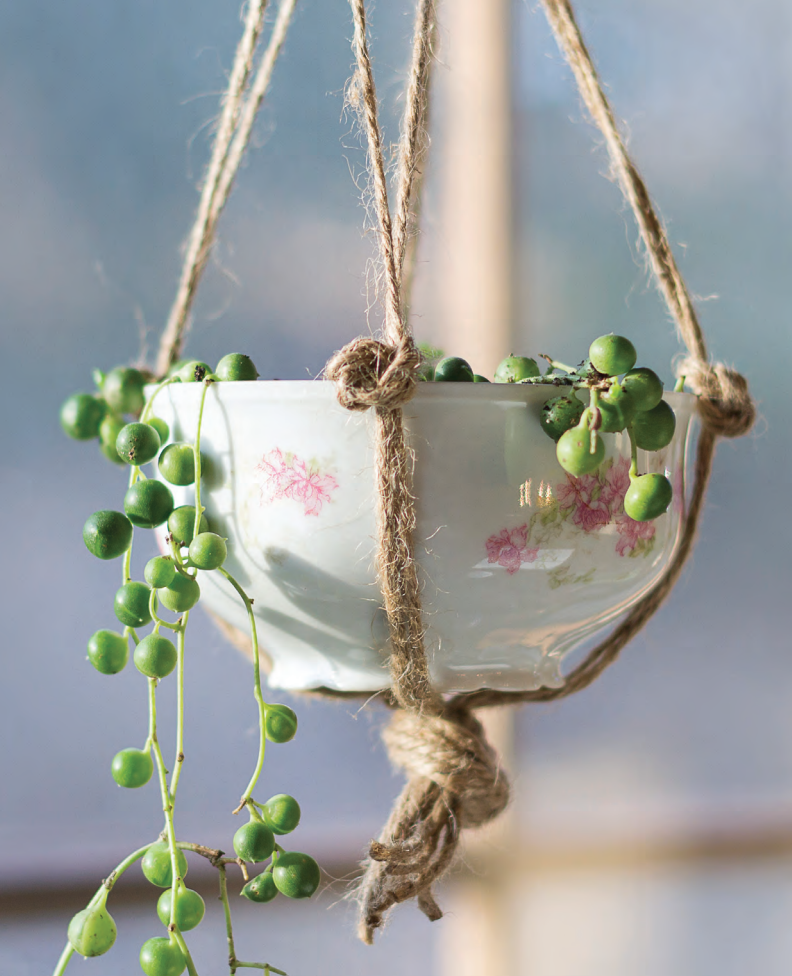 Teacups are so cute and they are perfect for holding so many things, not simply tea. Patti Estep created this gorgeous teacup planter using just some twine, an antique teacup, and a knot-tying technique. The difficulty level of this project is easily a two on a scale of one to 10, and you can re-create it in mere minutes. | Project featured in GreenCraft Summer 2020
Envelopes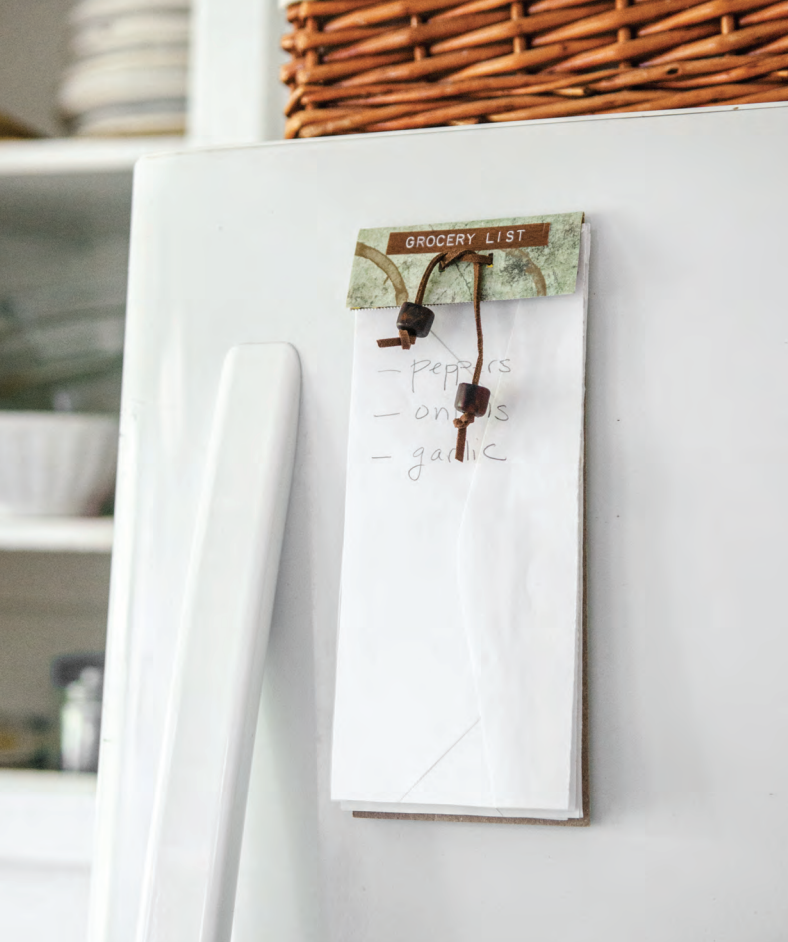 It's a shame that we receive so much junk mail. Tossing everything in the recycling bin feels like such a waste of paper. You can put those discarded envelopes to use by making a notepad similar to this one by Nancy Behan. | Project featured in GreenCraft Summer 2020
Bed sheets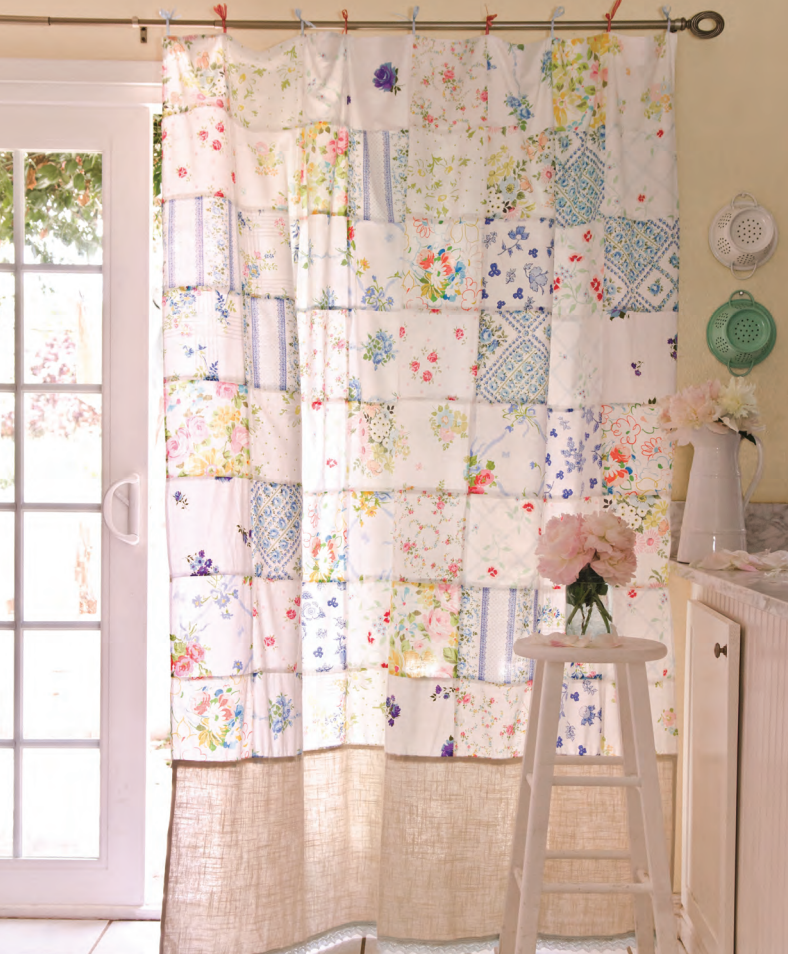 Vintage bed sheets are great to upcycle into all kinds of fabric projects and home decor like these curtains! | Project by Ashlee Park featured in GreenCraft Summer 2020
For more upcycled inspiration, explore our GreenCraft Magazine library!