Glimpse Inside February 2022 Issues + Your Chance to Win!
Get your creative juices flowing this month with our newest issues filled to the brim with projects you will love to try! Whether it's a mixed media project inside Somerset Studio or a bath and body DIY inside Willow and Sage, we know you will be just as inspired by this month's issues as we are. Let's take a look...
Click on any of the spotlighted titles below to get a sneak peek of featured articles and order your copies.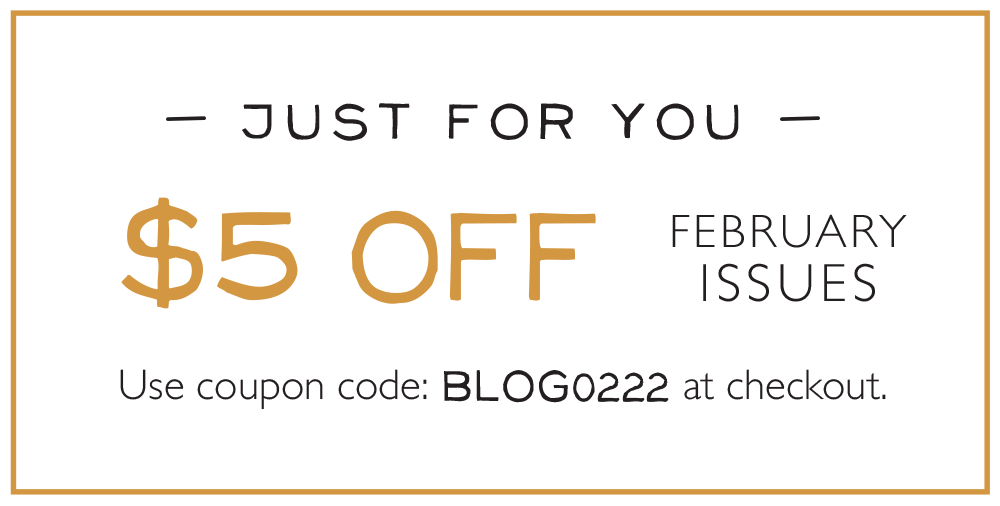 Copy code and paste at checkout: BLOG0222
*Coupon applies to featured February issues (print editions only), and expires 2/28/22. One use per customer.
Somerset Studio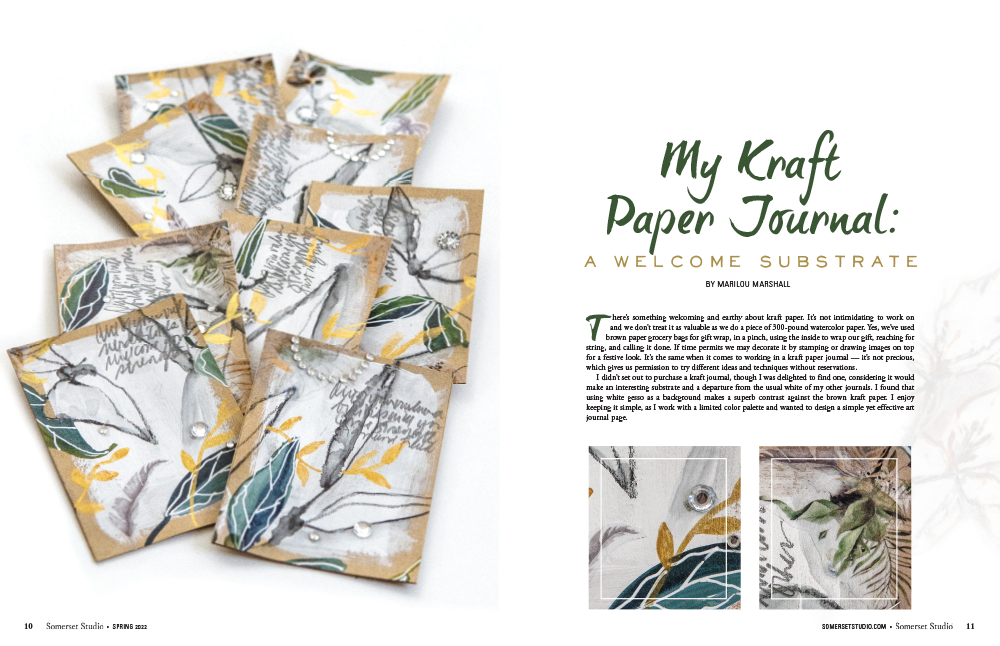 If you're looking for the BEST in mixed-media, you've come to the right place! Somerset Studio offers the tips, techniques, on-trend projects, free artist papers, and interactive prompts you need to get those creative juices flowing.
Inside the Spring 2022 Issue:
Artist Profile: Leslie Rottner
Fashion sketches take on a mixed-media twist.
Estelle Calandria (aka @lululaberlue.e) shares her love of gouache.
Creative ways to step-up your mail art game.
High-fashion articulated dolls by Kim Collister will make you dream of being a designer.
Mixed-media collages & journal pages inspired by fashion.
Willow and Sage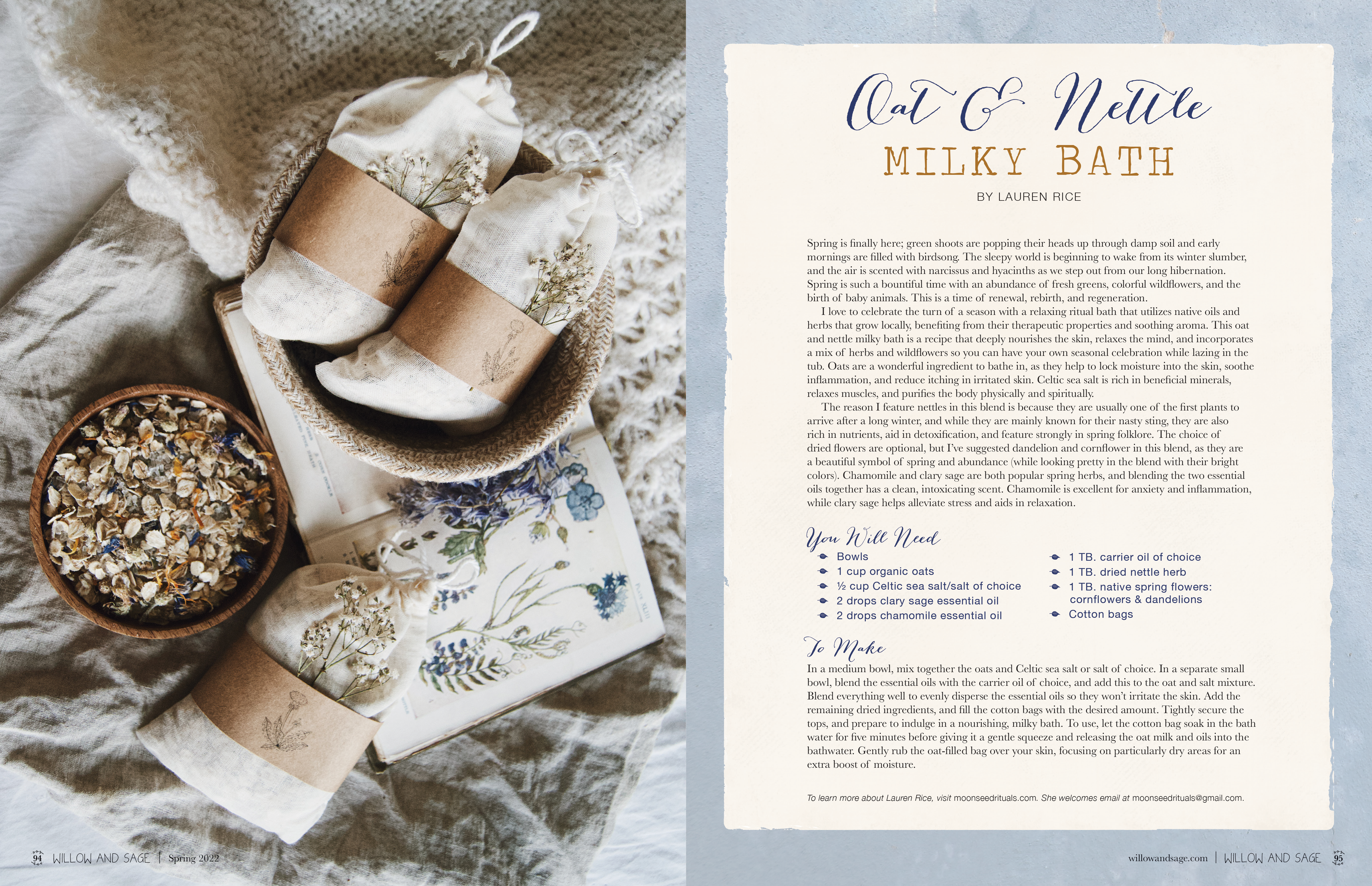 Each issue of Willow and Sage magazine features 144 pages of creative ideas for perking up your senses and infusing natural, homemade recipes into your bath and body routine.
Inside the Spring 2022 Issue:
Violet Rose Lotion Bars
Honey Peppermint Soap
Vanilla Latte Coffee Sugar Scrub
Oat & Nettle Milky Bath
Fizzy Calendula Rose Bath Bombs
Floral Apple Cider Vinegar Toner
Gel Face Scrub
Tinted Honey Beet Lip Shine
After-Gardening Bath Soak
Lavender Shower Steamers
Fungus-Fighting Nail Oil
Elderflower Soothing Salve
How to Reuse Candle Containers
All-Natural Red Hair Dye
In Her Studio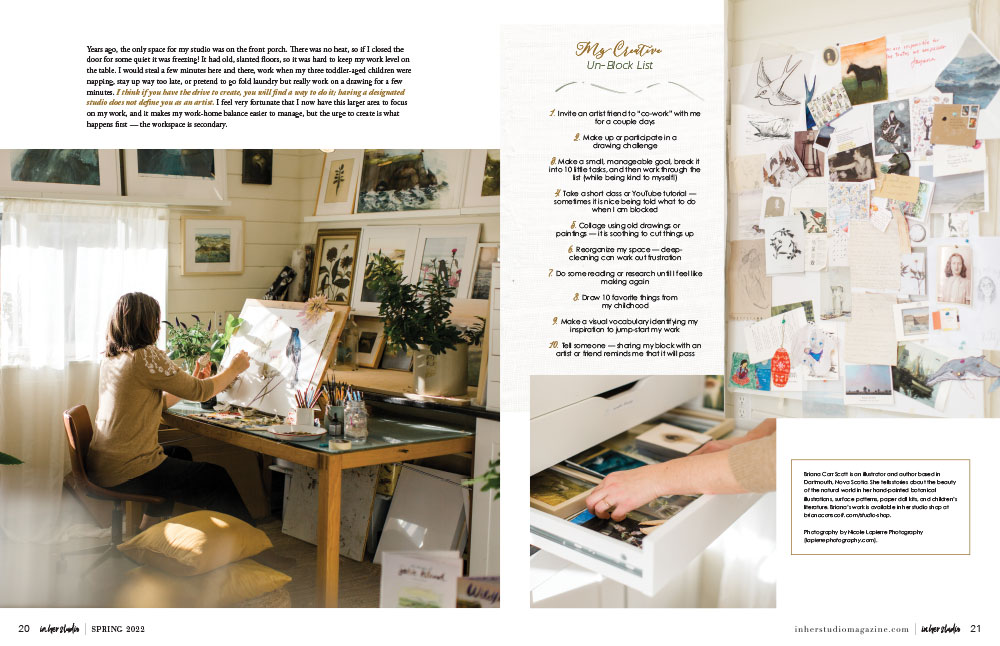 With 160 pages of tips and ideas for your own creative space, you won't want to miss this Spring edition of In Her Studio where artists showcase the places where they create and share the thought processes behind developing their unique spaces.
Inside the Spring 2022 Issue:
An expansive urban studio prepares to open to the public
Explore an eclectic boho-chic floral studio
A painter's creative space amongst a charming secret garden
Learn how a photographer created the perfect space for capturing the art food
Storage solutions reign supreme in the studio of a paper crafter
Enter to win a February 2022 Issue of your choice below: