Glimpse Inside December 2021 Issues + Your Chance to Win!
Have you peeked inside our December issues yet? Art Quilting Studio offers a variety of quilting projects perfect for cozying up this winter. Fan favorite, Bella Grace, shares inspiration for celebrating this season's magic while Belle Armoire Jewelry is filled with DIY jewelry projects to get your creative juices flowing!
Click on any of the spotlighted titles below to get a sneak peek of featured articles and order your copies.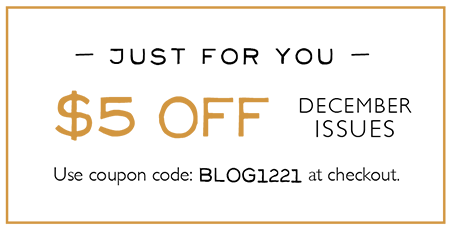 Copy code and paste at checkout: BLOG1221
*Coupon applies to featured December issues (print editions only), and expires 12/31/21. One use per customer.
Art Quilting Studio
Cozy up with the winter edition of Art Quilting Studio and the spectacular, featured quilts to be found in a variety of shapes, styles, and colors.
Inside the Winter 2022 Issue:
Learn about the quilting masterpieces of Karol Kusmaul in the Artist Portfolio.
Marian Zielinski presents her quilts series about decomposed trucks in the Series Showcase.
Jenny Satterthwait demonstrates her quirky collage technique.
Discover the power of quilting in Linda Anderson's The March for Love.
Bozena Wojtaszek shares her winter-themed quilts.
Explore Libby Cerullo's new series featuring common modern sins.
Bella Grace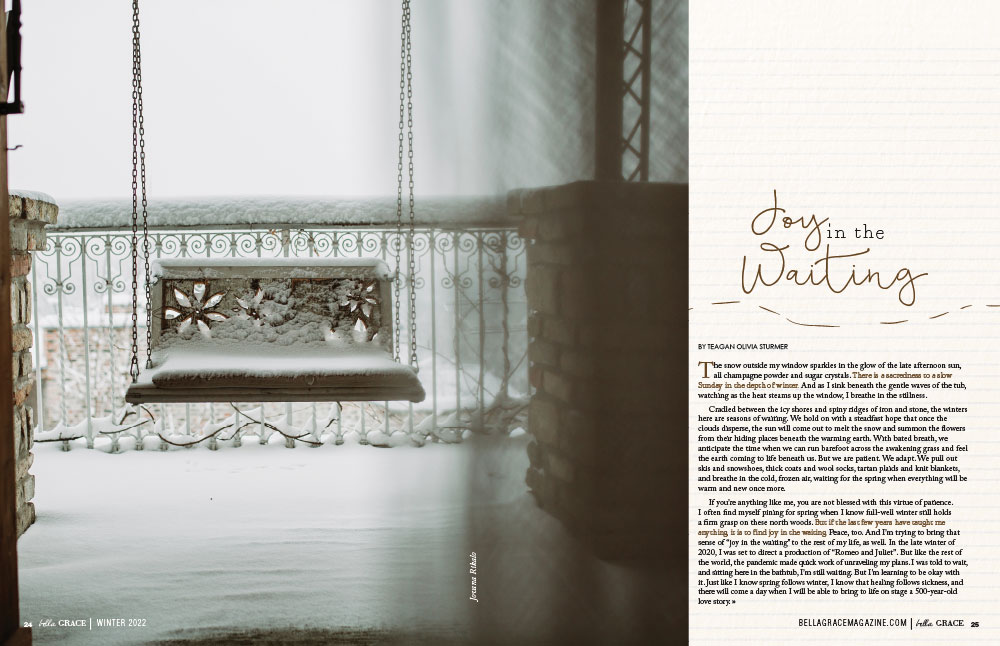 This winter, if you are looking for the most inspirational women's magazine available today, Bella Grace is here for you. Each issue features beautifully penned stories and striking photographs that capture life's beautiful journey.
Inside Issue 30:
12 Things to do in a Small Town
Learning to Bloom Where I'm Planted
Extraordinary Ordinaries
Tiny, Lovely Things to Add to Your Life
Finding Magic in the Dark Months of Winter
Joy in the Waiting
130+ Things to Wear to Give You a Boost
41 Ways to Brighten Your Day
Belle Armoire Jewelry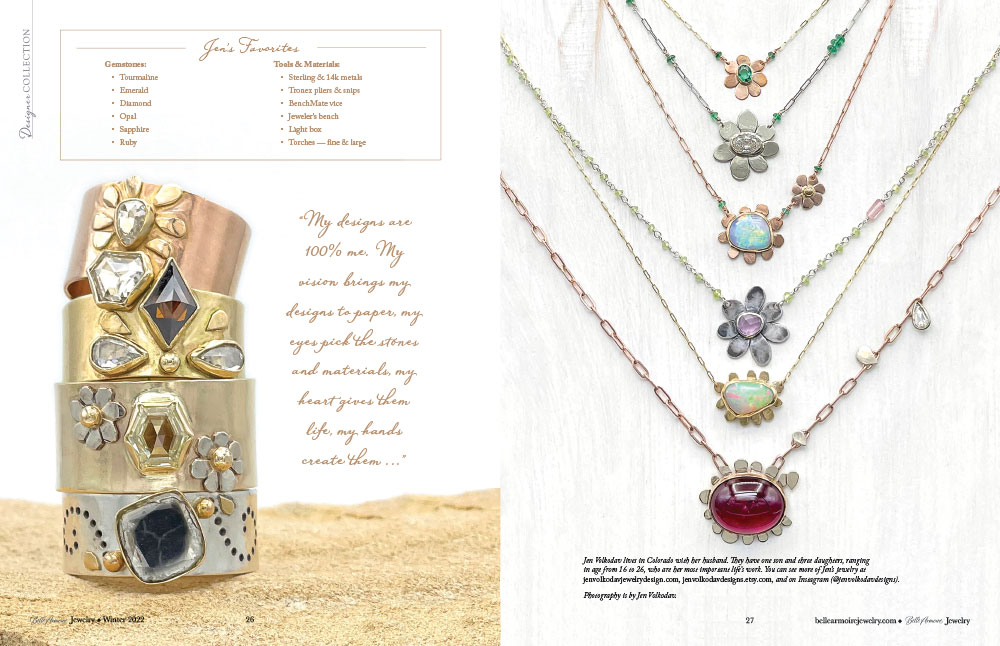 This winter get ready to explore and be inspired by the world of mixed-media jewelry behind the pages of Belle Armoire Jewelry. Inside every 144-page issue you will find an abundance of the latest jewelry-making techniques and projects.
Inside the Winter 2022 Issue:
Transforming intricate fossils into intriguing jewelry
Creating delicate floral-inspired designs with colorful enamel
Elevating plastic flowers with paint for one-of-a-kind accessories
Exploring the versatility of textured copper
Reinventing the hoop earring with playfully patterned fabrics
Enter to win a December 2021 Issue of your choice below: